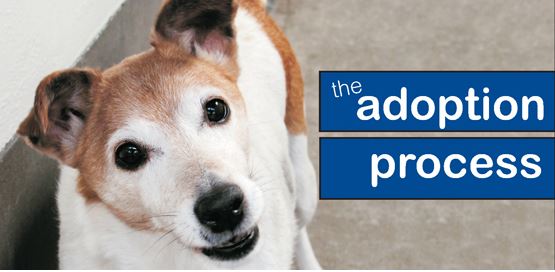 If you are thinking about adopting a dog or puppy from Dogwatch it is important that you first consider the following:
FENCING: We visit all potential new homes to ensure the fencing is able to contain your new dog. All fences, including gates, must be of an appropriate height and of solid construction.
PERMANENCE: We look for people who can offer our rescued dogs care, stability and security for the rest of their lives.
TENANCY: If you rent your property, we require written consent from your landlord.
LIFESTYLE: It is important to choose a dog whose energy level suits your lifestyle. Dogs are natural pack animals and in a domestic situation that 'pack' is their human family. While a few may cope with spending the working day on their own, most will be stressed if left alone for long periods of time. Our adoption process is specifically designed to help you find a dog which best suits your lifestyle.
ADOPTION COSTS: Because we are a Charitable Trust we do not profit from the dogs we re-home.
The cost of adoption includes the following:
Registration
Microchipping
Vaccination (one-year protection)
Worming
Spaying or Neutering
New collar
After having considered all of the points above (and below) you feel you are ready to offer a loving, secure home to a rescued dog or puppy then we would LOVE to introduce you to our currently available dogs.
Feel free to call us during our opening hours to enquire about a particular dog or puppy or simply come into the Adoption Centre and meet them.
SOME PRACTICAL THINGS TO THINK ABOUT before you adopt a dog or puppy!
COST: Registration, vaccines, food expenses, holiday boarding, and vet expenses for illness or injury.
TIME: Dogs can live up to 15 years and need plenty of exercise. They are pack animals by nature and will become stressed if left alone for too many hours every day. Do you have that time to put into your dog?
DAMAGE: Dogs are like children and need to be taught right from wrong. Destructive behaviour can be a sign of stress, boredom or frustration.
SIZE AND SPACE: How much room do you have? Where will your dog sleep? Is your property suitable for the type of dog you are considering?
CHILDREN: If you have children, you will need to monitor their interaction carefully and possibly consider seeking advice from a dog behaviourist to help with the integration.
Article: Am I ready for a dog?
The article Am I Ready For A Dog (please click on hyperlink)
A list of things to think about BEFORE you adopt a dog or puppy. If you can answer all of the questions in this article then YES, you are ready to adopt a dog. Well worth reading before taking the lead.
Dogs will give you love, loyalty and companionship if they are cared for properly.
If you have questions about the Adoption Process feel free to call the Adoption Centre during our opening hours.