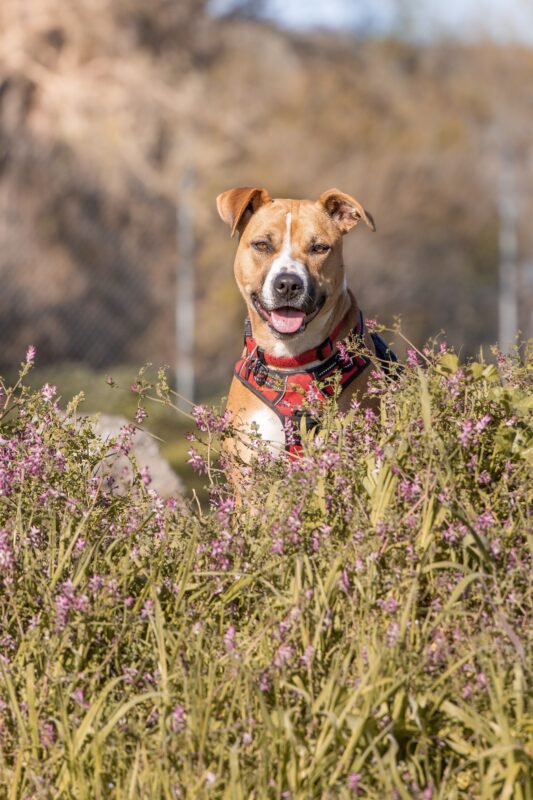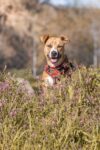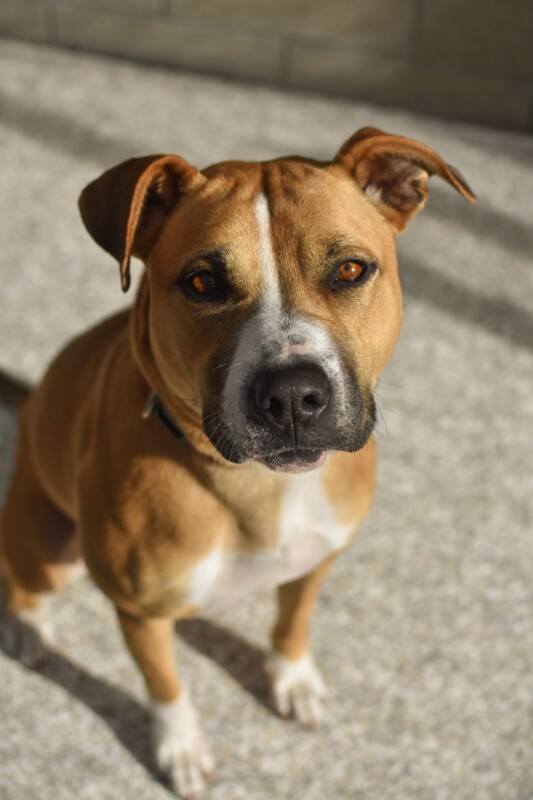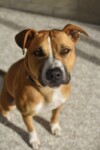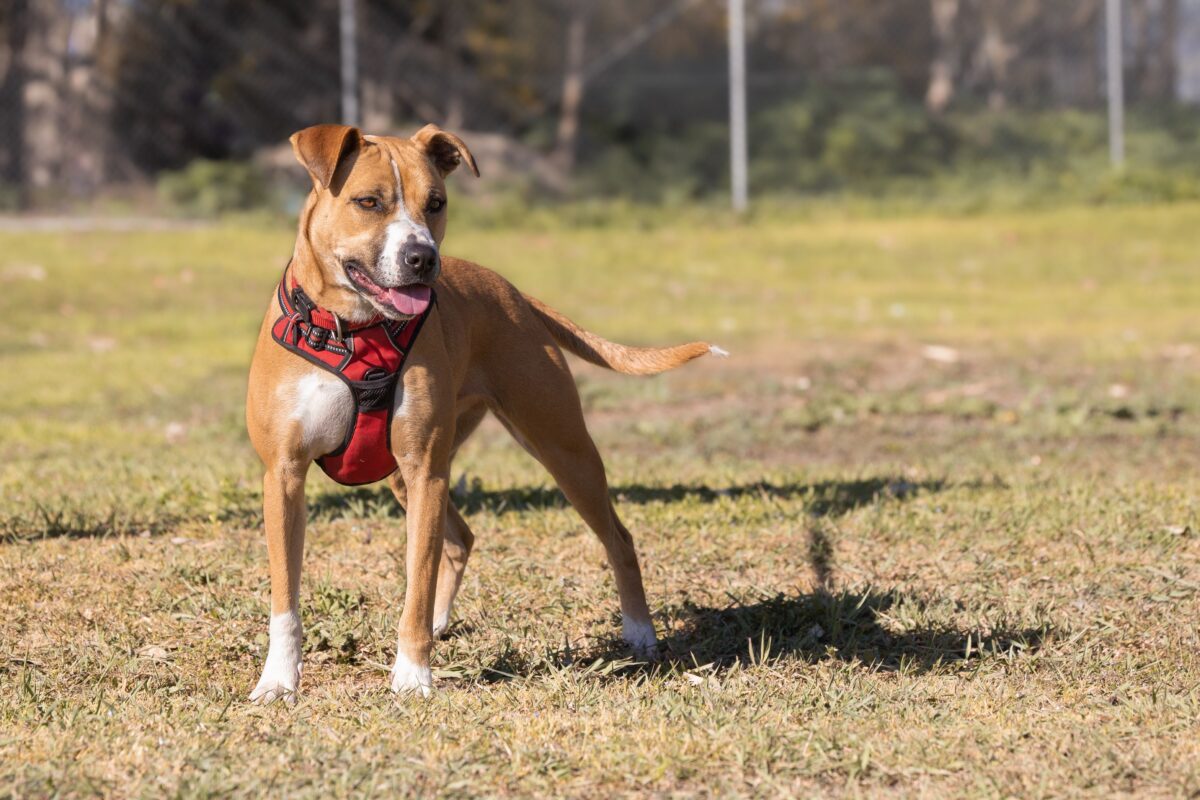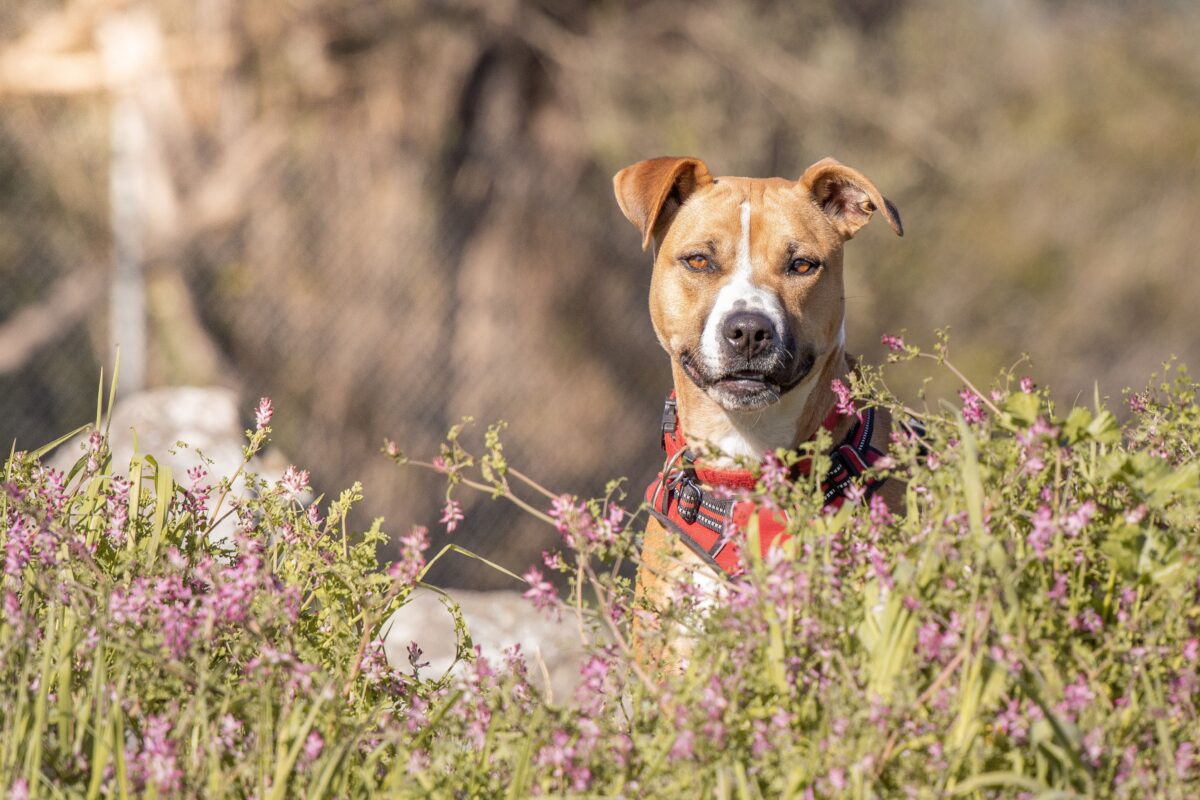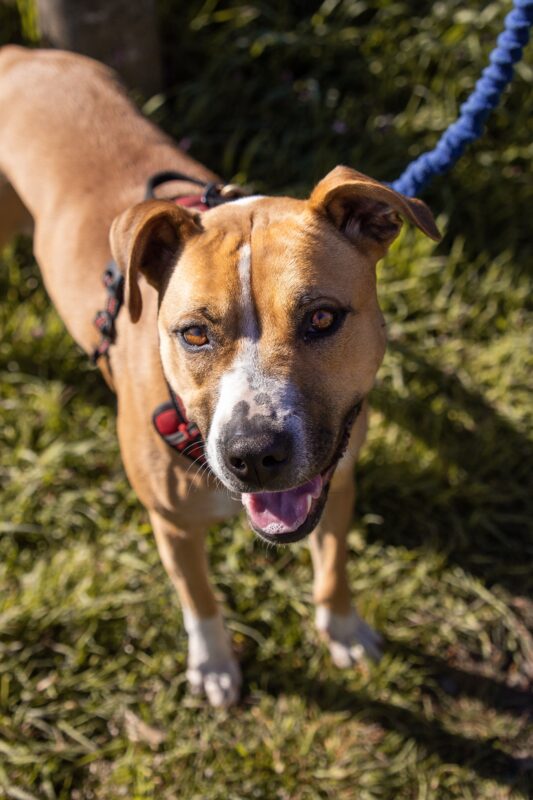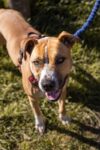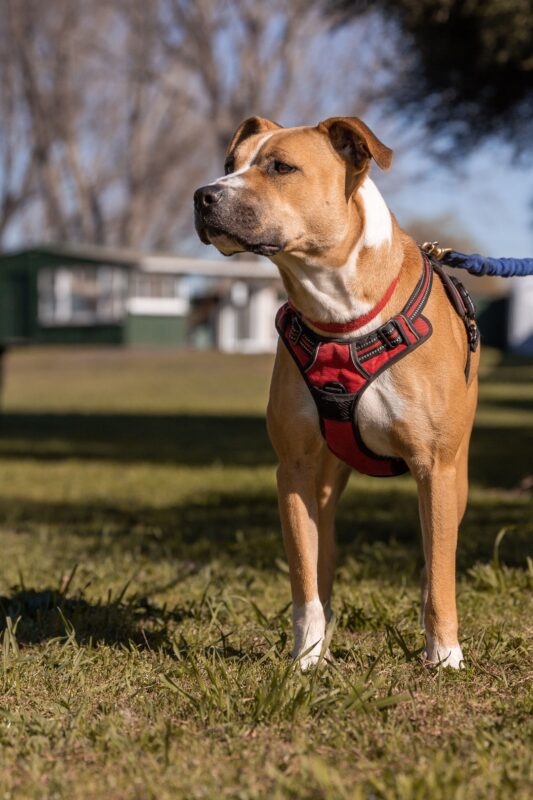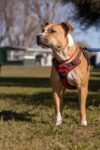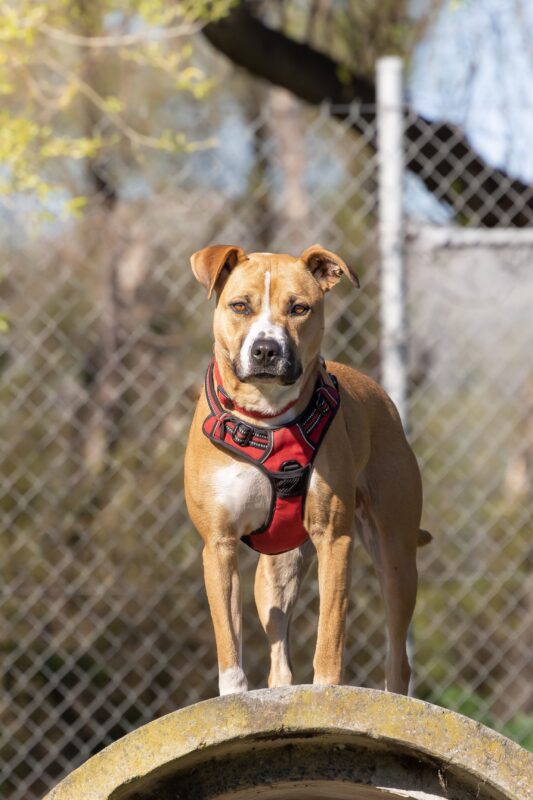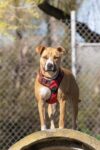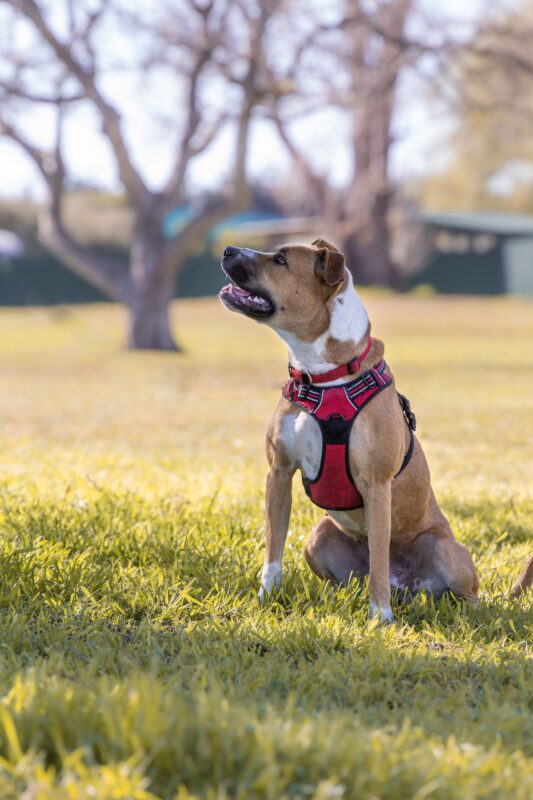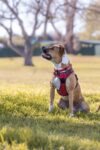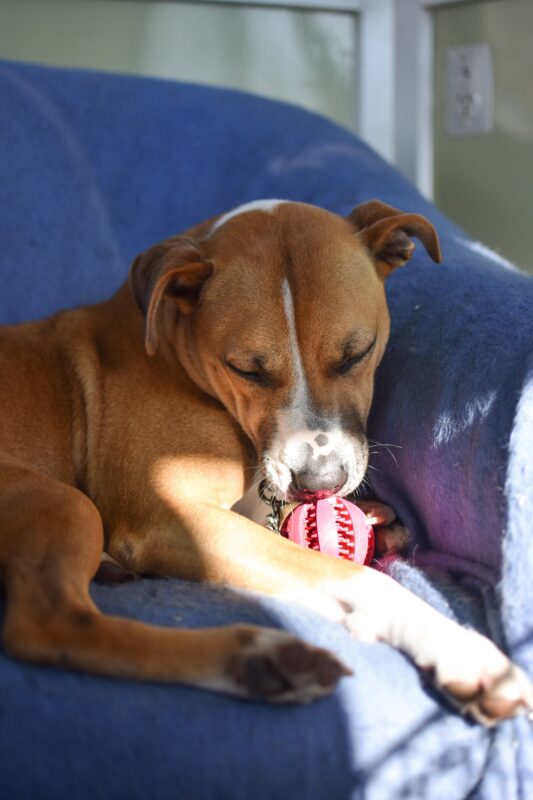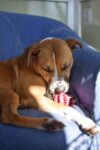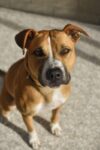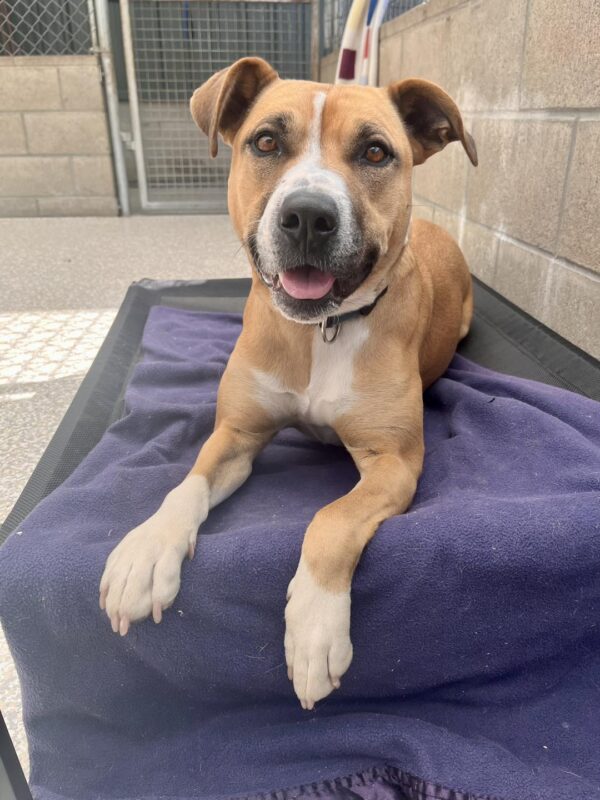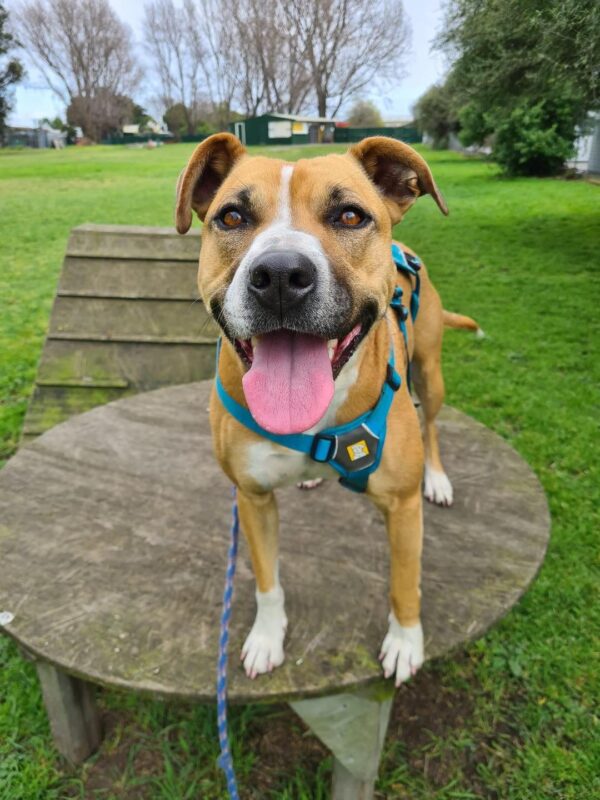 More about Latte
Miss Latte is our 4 year old Staffy x who came into our care from the Christchurch City Council Shelter. She is one smart cookie and already has a bag full of tricks, she knows: Sit, down, stay, come, take it, drop, touch, look, paws up, find it, middle and wait.
Latte loves people and has turned into quite an affectionate and playful young lady. She initially struggled with self control but with some training from our behaviour team, she has come a long way and is best suited to an adult only home or a home with experienced older dog-savvy children.
She's not really a fan of other dogs, cats or small animals so needs to be the only pet in the home. Although she is quite the mother hen when with have young puppies around which is rather cute! We have found that she is best to be muzzled when out in public, just as we can't be certain that someone won't let their dog run up to her. Latte is an athletic girl and can jump a 6ft fence so secure containment is a must for her.
If you are interested in giving Latte her forever home, please complete an application form here: https://service.sheltermanager.com/asmservice?account=dogwatch1928&method=online_form_html&formid=36