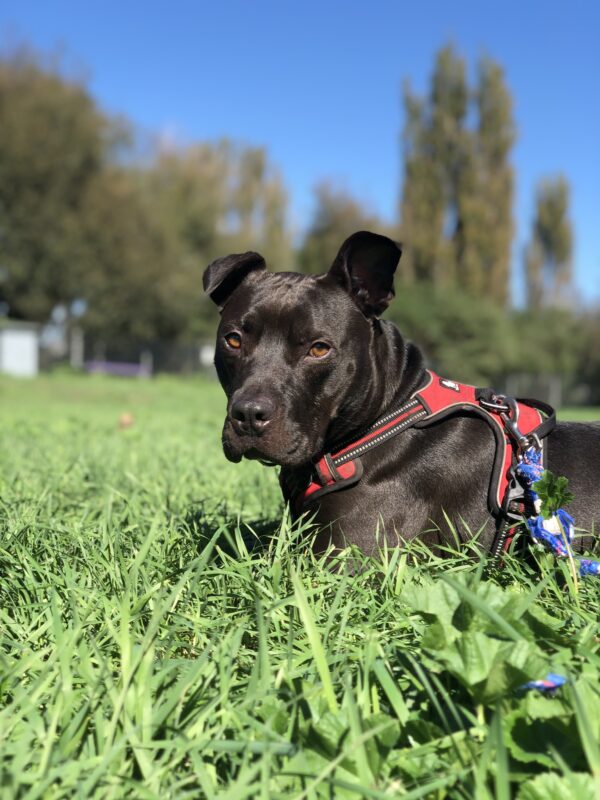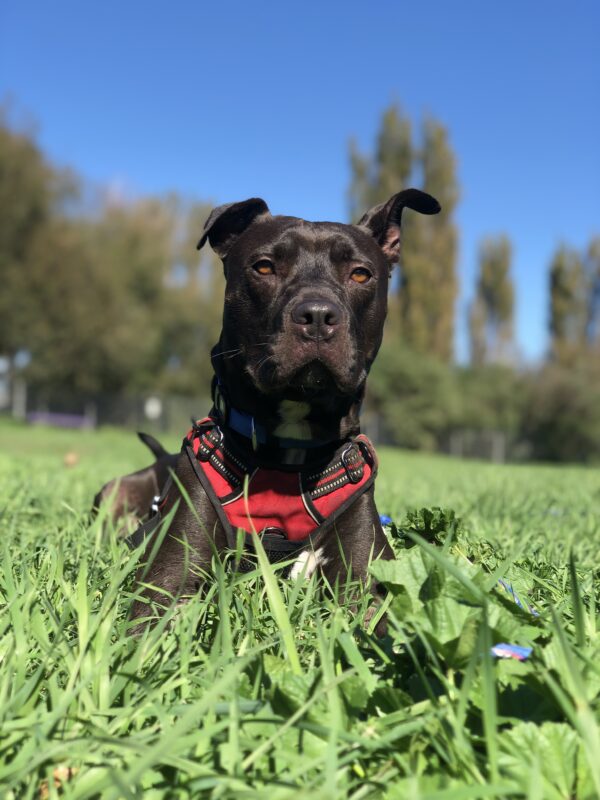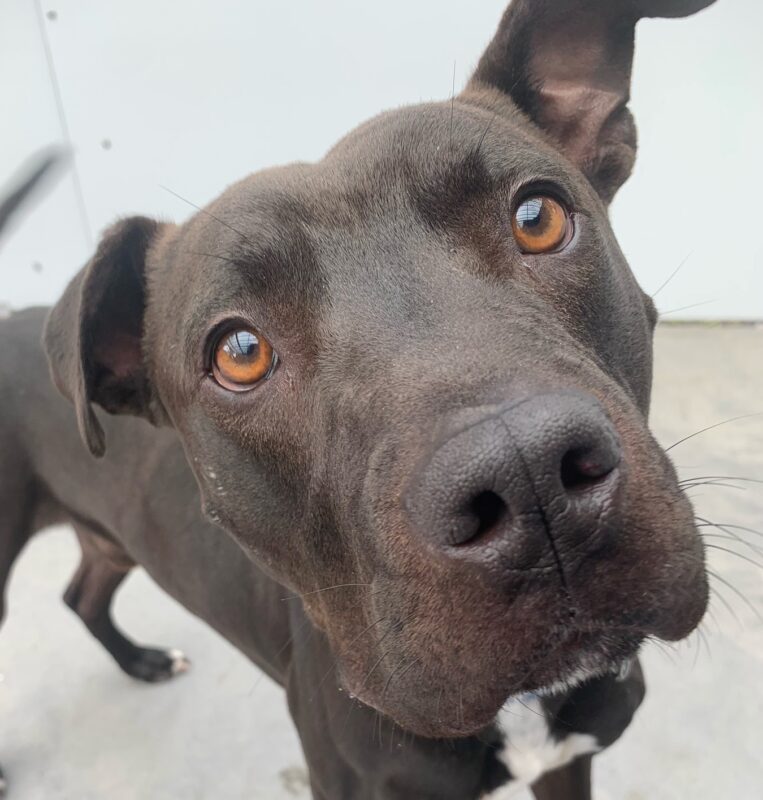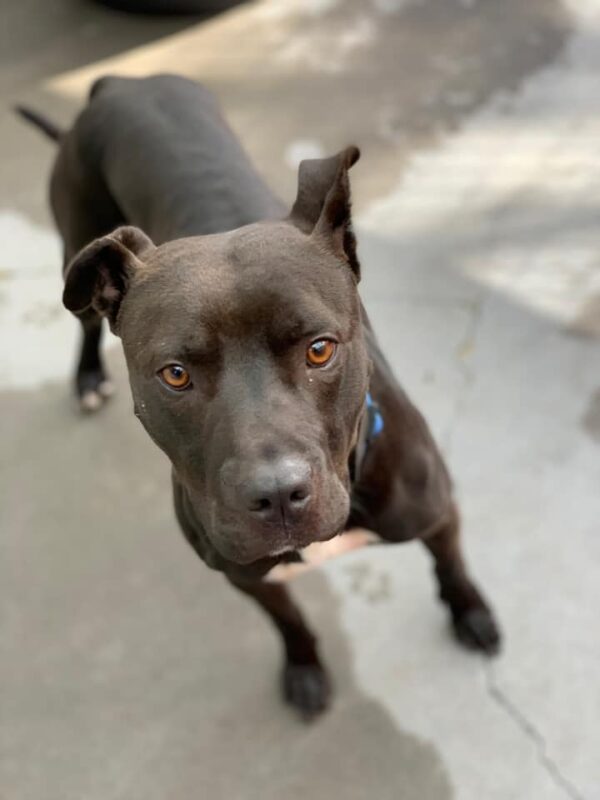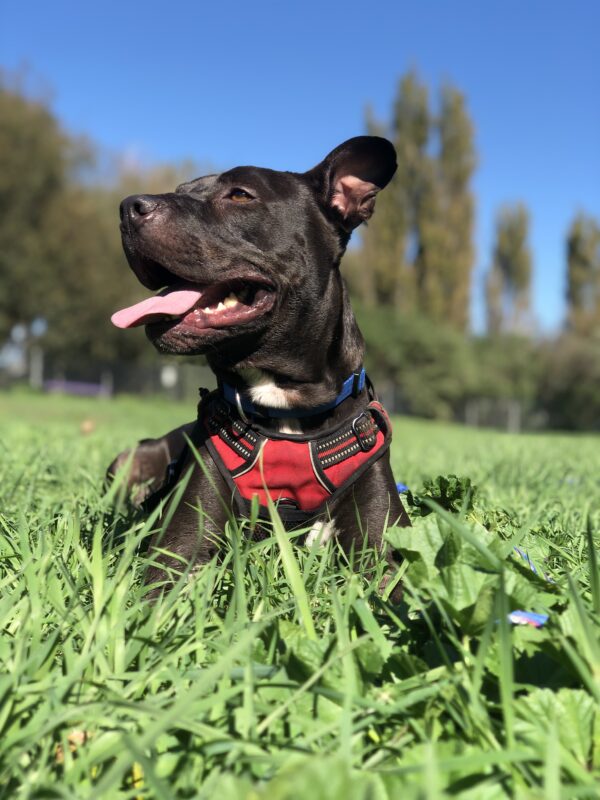 More about Stanley
Stanley is a handsome four year-old Staffy cross rescued from Christchurch City Council Shelter. Stanley is a sweet boy who loves people but struggled with life in the shelter so is now enjoying life in foster care where he is spoilt rotten. Stanley has made big improvements while being in the foster. He has been learning to walk nicely on the lead, greet visitors calmly and be an all round good dog to have in the home. Stanley loves nothing more than to have a sleep in and spend the day lounging on the couch.
Stanley has a funky personality and is often making us all laugh. He has an incredible ability to hunt out anything and everything smelly on his walks so that he can roll around in it. Though, he is hyper-alert to movements and noise, so finds it stressful going for walks in busy/noisy places and often feels the need to check around every corner before he walks past. Stanley requires a consistent environment with owners who will move at a training pace he is comfortable with. He will need help continuing to build up his confidence around unfamiliar noises and movements.  He is best suited to a home with some daytime company due to his anxious nature and would be okay with dog savvy children.
He needs to be in a dog-free home as he gets highly stressed in close-proximity to other dogs and he does need to wear a muzzle while in public. He has made improvements around small animals and now hangs out (under supervision) with his foster home chickens. We do recommend good containment for Stanley as he has managed to jump at 6ft fence while at the shelter but he has not tried this in the foster home (where he feels safe).
Stanley would be happiest in a home that is quiet with minimal outside commotion going on, and he can lap up affection all day.
If you think you could offer Stanley a place where he can relax, and settle in a calm quiet environment, please fill out an adoption application. 
Last updated: 6/10/2023