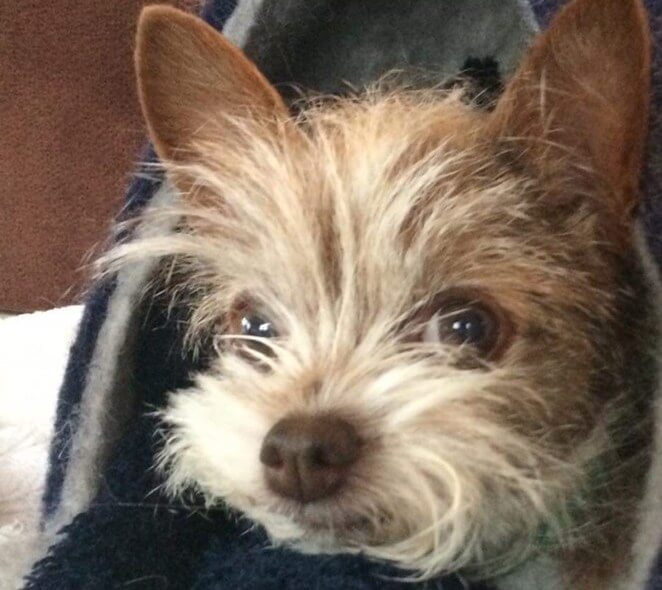 When I was five, my sister and I decided to escape. That might sound like we were naughty but we were being made to have pups every year, and we'd had enough. When the Pound picked us up, the owner said he didn't want me back as I was sick and they should put me down. But that's when my life changed as the Pound gave me to Dogwatch.
When I arrived at Dogwatch, I had to see a vet as I had fleas, long claws, persistent cough, rotten teeth and was malnourished. I went to stay with a lovely foster carer whilst my health needs were addressed; how lucky was I! And when I thought it couldn't get any better I was then adopted by Sheryl. Sheryl already had two dogs – a cocker spaniel and a mini pinscher – and two cats. She saw of picture of me and to quote her "I melted her heart" so she immediately got in touch with Dogwatch. Her menagerie immediately made me feel like part of the family; this was special as I was a very timid dog back then.
Today they call me Lady Lottie. I've become a confident dog who just loves people and other dogs, regardless of their size or breed. In fact, I've become a bit of a flirt because it gets me even more attention! A perfect day starts with a walk at Barnett Park where I meet new people and enjoy being fussed over. With a bit of luck, I get to go to the beach later in the day. Once at the beach I met the vet that had originally treated me, and she couldn't believe I was the same dog. And then the perfect day ends when I crawl into bed with Sheryl. Life doesn't get much better.