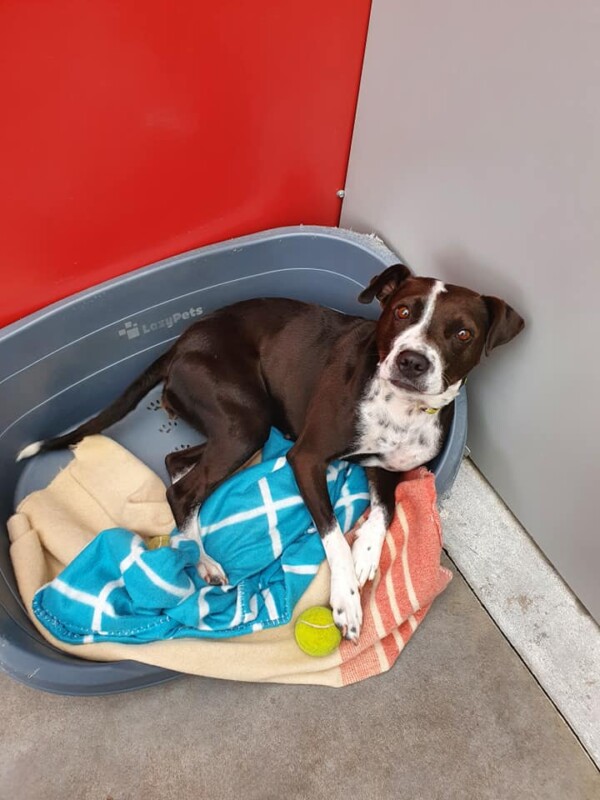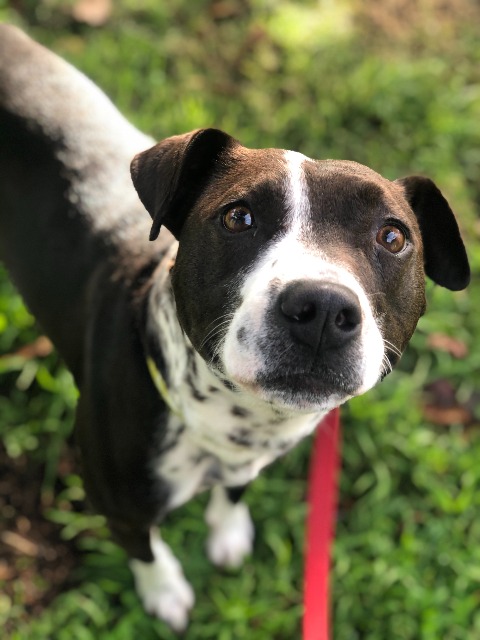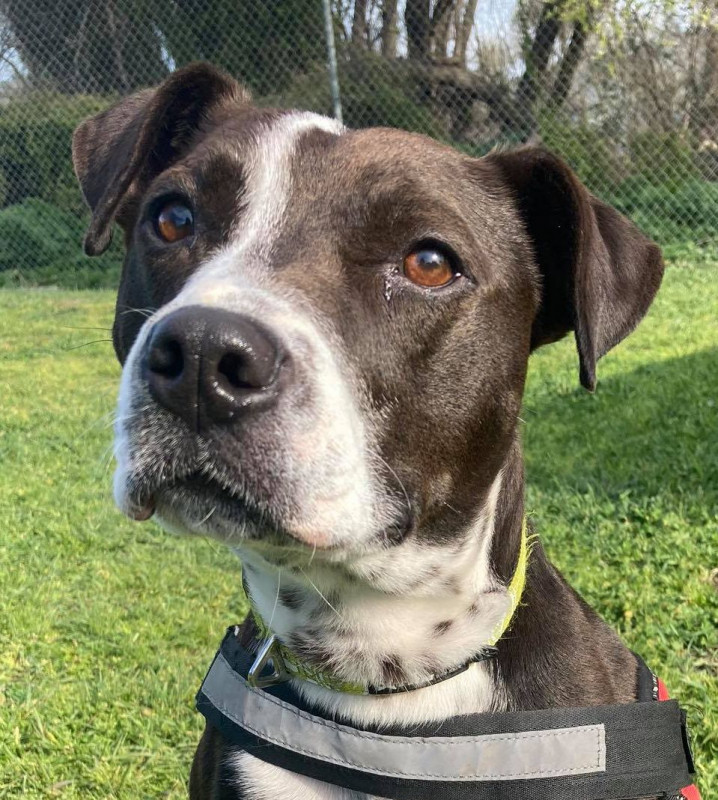 More about Coco
**UPDATE** Coco is on trial with a new family
Coco is a small, bouncy girl who loves human attention and shows her affection with huge energy and enthusiasm. We are currently working on calm interactions and keeping four paws on the ground when getting cuddles. She is reasonably comfortable with most handling being done. She enjoys playing with balls and offers them up gently. She is great on road walks and loves all the smells.
She is a good jumper when she is excited and knows how to climb so her new owner will need to take this into account when leaving her alone at home. She will need to be left inside or have enclosed containment (tying or chaining is not an option).
She has a medium to high energy level so will do well with an owner who will enjoy giving her plenty of exercise and in a home where the environment is calm. We believe she will be fine with children as she is sweet and loves cuddles and belly rubs but she could be a bit daunting for very young children due to her bounciness and jumping, so further training around this would be beneficial.
We have introduced her to 3 male dogs while she has been with us but she gets elevated and is unsure around them. She will do best in a home with no other animals.
If you think you can offer this sweet girl all of the care and love she needs and would like to be considered to adopt her please fill in and submit this online Application Form.