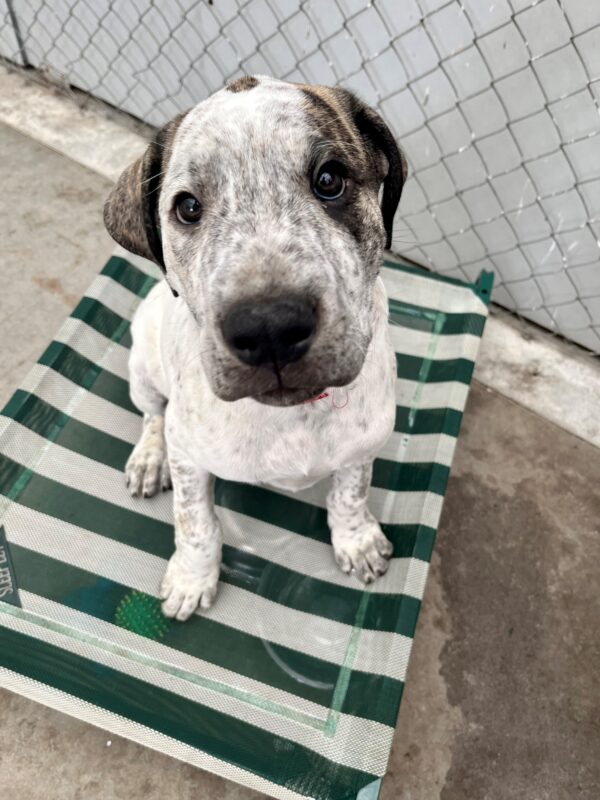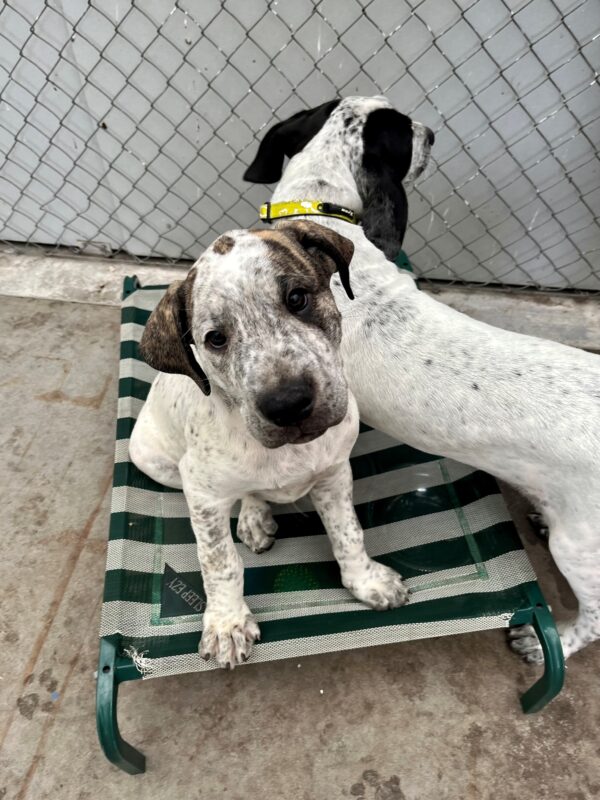 More about Dingus
** Update 16/02/2023 – Dingus is now on a settling in and support period with a family**
Meet Dingus, an 11 week old Italian Mastiff x Pointer x Bull Arab x Beardie who recently came into our care from a private situation with his brother Baxter. This gorgeous big boy is now available for adoption and is ready to go into his new home. Dingus is a confident young man who loves to have a cuddle with you.
Dingus has grown up around other dogs, children and farm animals. He will be a large breed dog (potentially weighing around 50kg) so a home that is experienced with large breed dogs is ideal (but not essential) and committed to ongoing training. As Dingus is only a young dog , he will need minimal hours home alone (4 hours max per day) to make sure that his toilet training, socialisation and enrichment needs are met.
If you are interested in giving this handsome love bug his forever home, please complete an application form here: https://aus02b.sheltermanager.com/service?account=kburt&method=online_form_html&formid=36
Please note that we do not operate on a first in, first served basis and we do have certain criteria for young puppies, we particularly will be looking for homes that offer day-time company (max 4 hours home alone) & will be keen on enrolling in puppy school. You will need to provide your supporting document (home ownership or rental permission) and proof of your current dogs vaccinations (if you have a current dog) within 48-hours of your application to be considered.