Ebony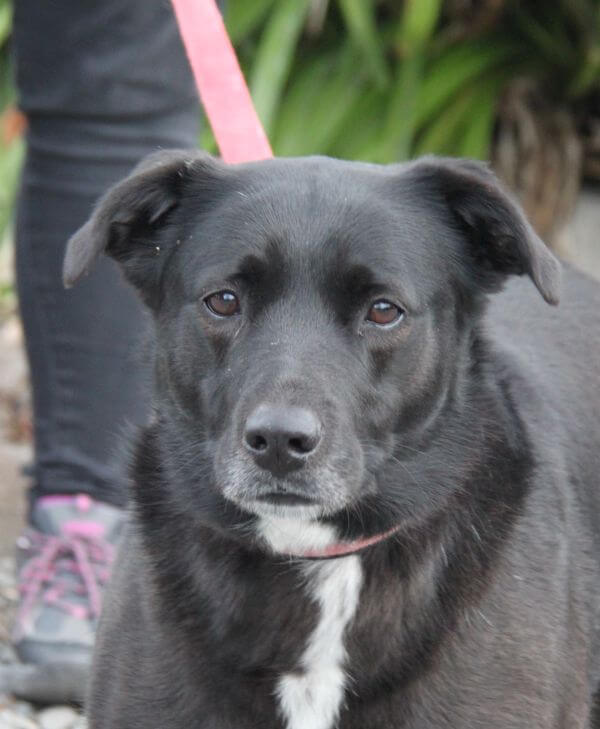 Rescued from the Selwyn Pound 13/02/19
This gorgeous lady has been in foster care since arriving at Dogwatch in February.  She is an amazing girl who has obviously been a dear companion to someone in the past but we also suspect that she may have had tough times too.
She is a well behaved girl, easy to train with great basic training – sit, bed, in, out, come, drop, lie down, off, stay and wait (before eating). In spite of her age she fetches balls and loves to run and play.
In her foster situation she coped well with a 5 year old boy and a baby.   She is not good with cats and other small animals and likes her own space but we are seeing progress with her socialisation with other dogs and have had success socialising her with very friendly male dogs when her foster carer has brought her into the Adoption Centre for a visit.
Because of her time in foster care we have a lot of great information about this lovely lady's likes and dislikes so if you think you can give her a wonderful retirement home, with daytime companionship and lots of love please contact us during our opening hours for more details or to make an appointment to meet her.
NOTE:  Ebony is not at the adoption centre, she is in foster care and can be viewed by appointment only.