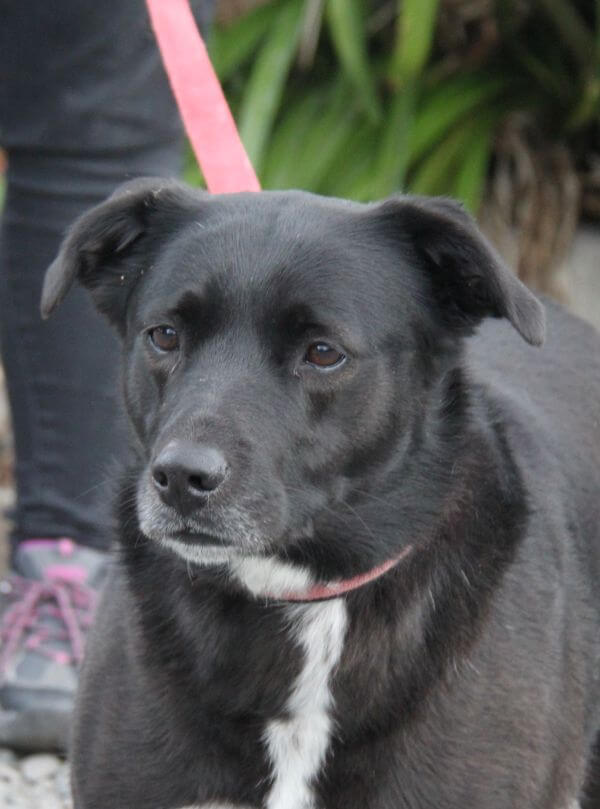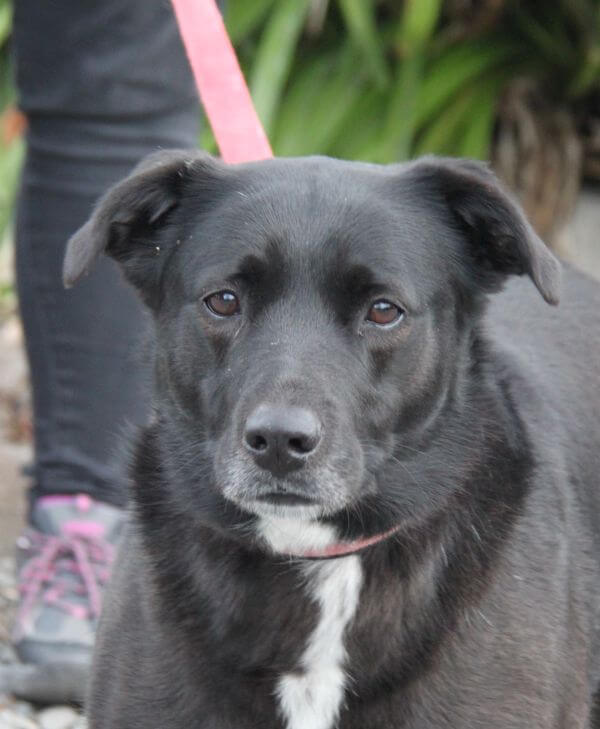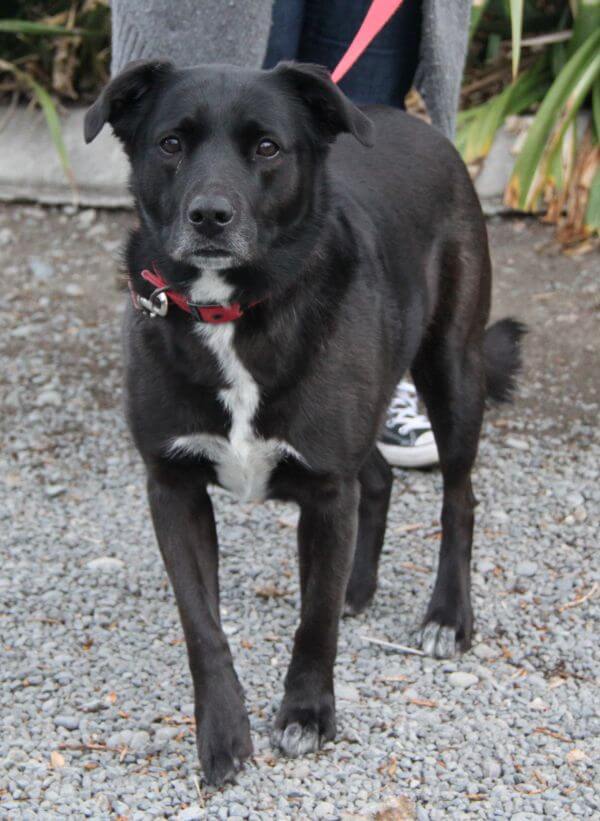 More about Ebony
**UPDATE** Applications are currently closed as Ebony transitions from her foster home to a trial home.
we This gorgeous lady has been in foster care since arriving at Dogwatch early last year.  She is an amazing girl who has obviously been a dear companion to someone in the past but we also suspect that she may have had tough times too.
She is a well-behaved girl, easy to train with great basic training – sit, bed, in, out, come, drop, lie down, off, stay and wait (before eating).  She is house trained, loves going in the car, water (possibly a seal in a former life?), the warmth of the fire and her blanket.
In her foster situation she lives with young children, a 6-year-old boy and 2-year-old toddler who is her best buddy.  She is not good with cats and other small animals and needs work on her manners with other dogs in the community but has recently made friends with a visiting small dog.
Ebony has Spondylus of the spine which requires medication that she will need for the rest of her life (cost of $80 per month) and she will also benefit from something like massage or hydro therapy.   Currently her exercise requirements are directed by the vet and massage therapist (Kathleen from Balanced Dog).  No jumping or continuous running or strenuous exercise but she still needs mild activity for approx. 20 minutes a day to keep her joints moving.