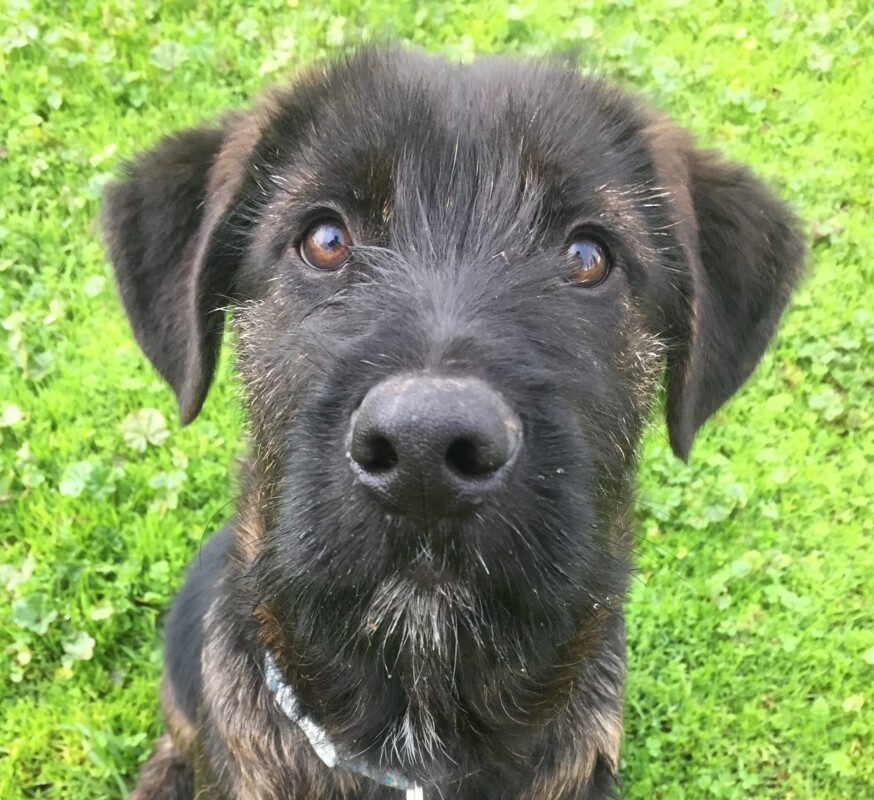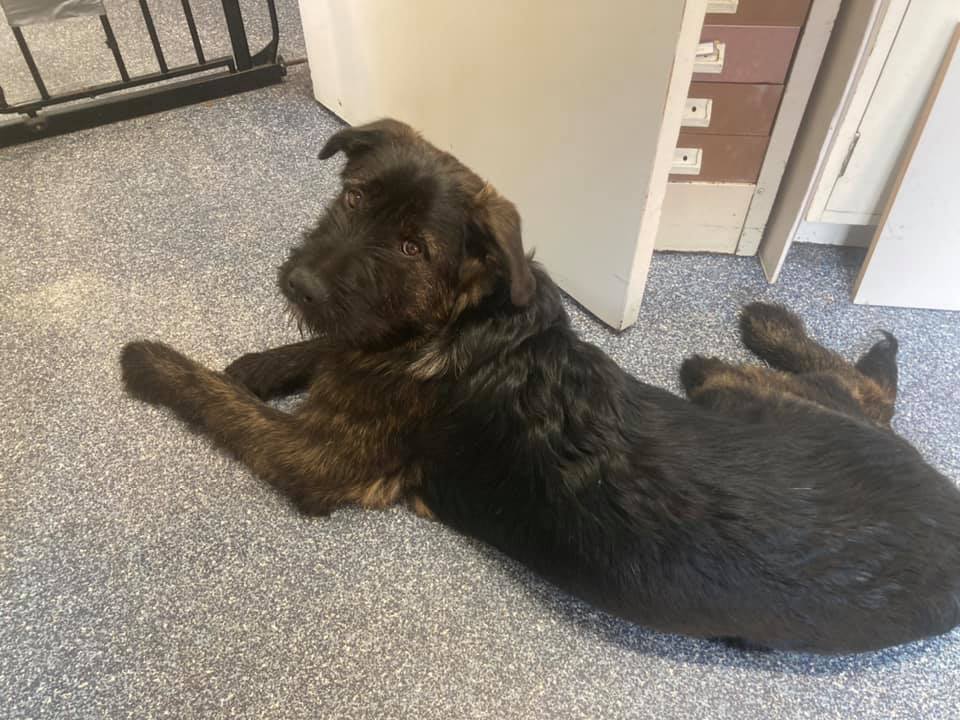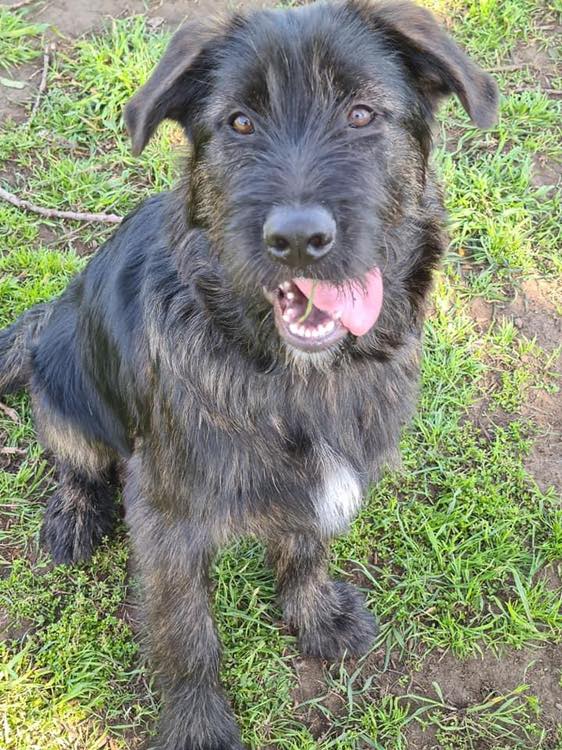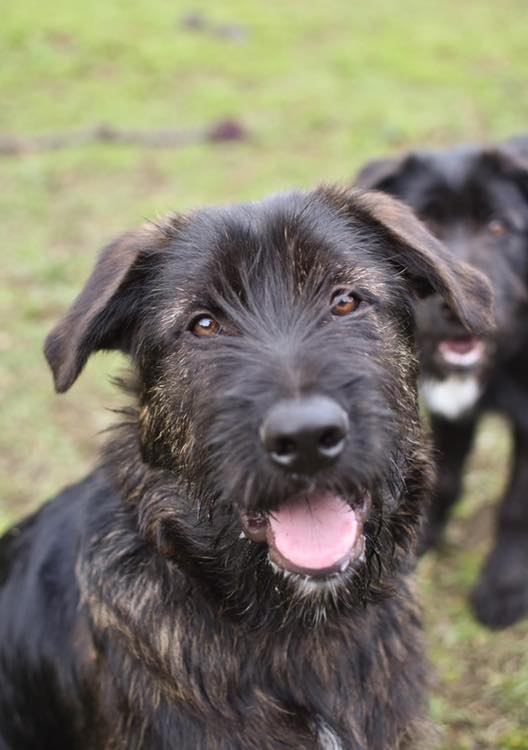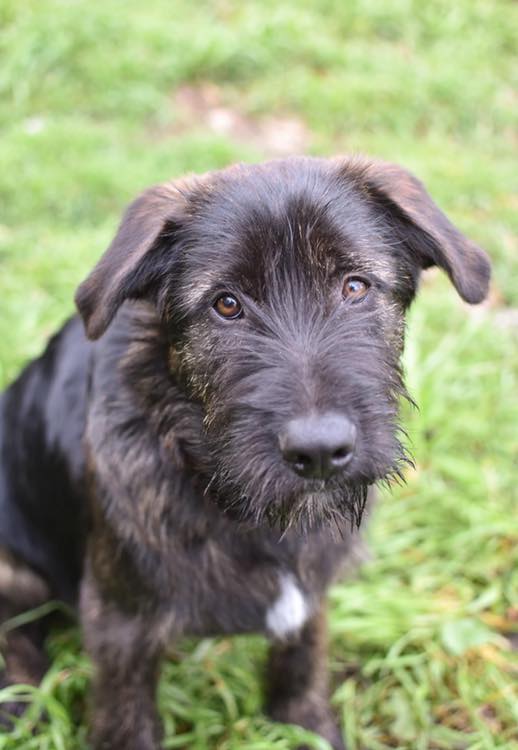 More about Ed
Ed is a stunning 1-year-old Beardie/Huntaway cross that was rescued from a private situation with his 7 siblings.
Ed is a people pleaser with a lovely nature. He adores human company and is quite happy relaxing in the sun with some company. He is starting to get some basic cues under his belt, and has got his 'L Plates' in sit, down, paw, and some basics of lead walking! He is a smart cookie with loads of potential.
Ed unfortunately has been diagnosed with Hip Dysplasia & Elbow Dysplasia which means he will need to be limited in exercise (not too much running or strenuous exercise). Ed has fully-recovered from both of his elbow surgeries. Thankfully, we were able to raise the funds for his surgeries through our generous donators. He may need further treatment in the near or far future, so we are looking for someone who can both ensure he is not over-exercising, but is also comfortable taking on a pre-existing condition. Ed is also attending physio once every 4-6 weeks, and he is likely to need to continue physio for the rest of his life.
Things to consider:
Will need a ramp to get in and out of cars
Minimal steps at the home
No jumping on and off furniture
Ongoing cost of physio visits
Potential medication costs to manage pain levels
Regular GENTLE exercise, and lots of mental stimulation
He is continuing to build confidence around other dogs, and although does some initial 'unsure' barking at first.. We are continuing to work on his socialization (gently) as he is a social boy but can become very lead frustrated, wanting to go and greet the dog. This results in EXTREME strength in these situations, so he needs an owner who is capable of handling him.
Due to his health, he is not suitable to being homed with an existing dog, we would also prefer a cat-free home due to the potential for him to want to chase. He is currently in foster with a young child, and is mostly great with him but can be a bit air-snappy & barky in the evenings particularly, when he is over-tired so dog-savvy kids recommended only. We are also working on his reactivity toward moving things such as bikes/scooters.
We are particularly looking for someone who will be committed to giving him the life that he requires (gentle, but adventurous) and that understands the circumstances surrounding hip and elbow dysplasia. If you think you could provide Ed with a calm, loving home please fill out an application form.  
Last updated: 13/06/22