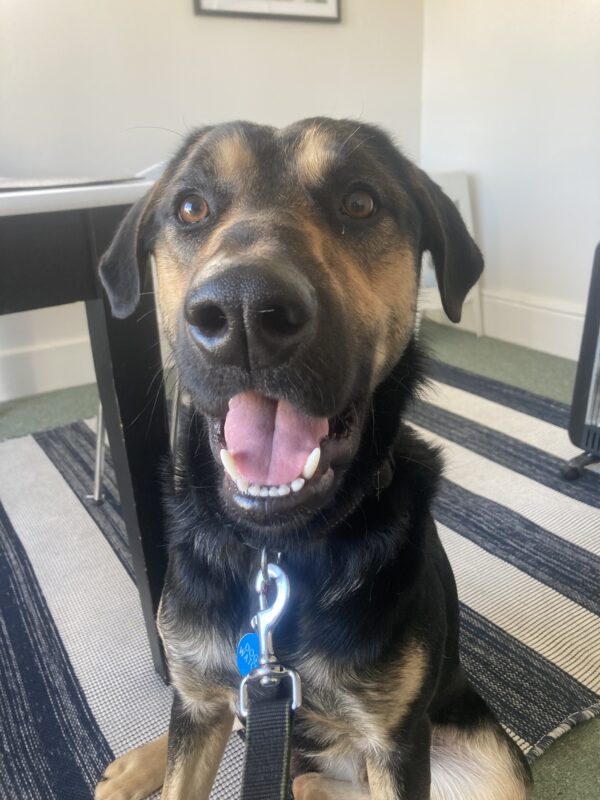 More about Floyd
Update 20/8 – Floyd is now on trial adoption with his new family
Meet Floyd, our gorgeous 2 year old male Huntaway x, rescued from the Christchurch City Council in May.
He is currently in foster care with two female dogs who he just loves to play with.  Floyd has met several dogs and is a social boy. He is great with people and already has some good basic training such a sit, shake and touch. He has a good recall and walks well on the lead.
Floyd can become distressed and destructive when left home alone and is best suited to a home that can provide daytime company. We believe that he would cope being left home for short periods of time with the company of another dog in the home. We are unsure how he is with cats, so at this stage we are looking for a cat-free home. 
He did arrive at Dogwatch with a tail wound and has had now had the tip of his tail amputated. This has healed well and we don't believe that there should be any more issues with this.
If you think you can offer Floyd his forever home, please complete an application form for him.