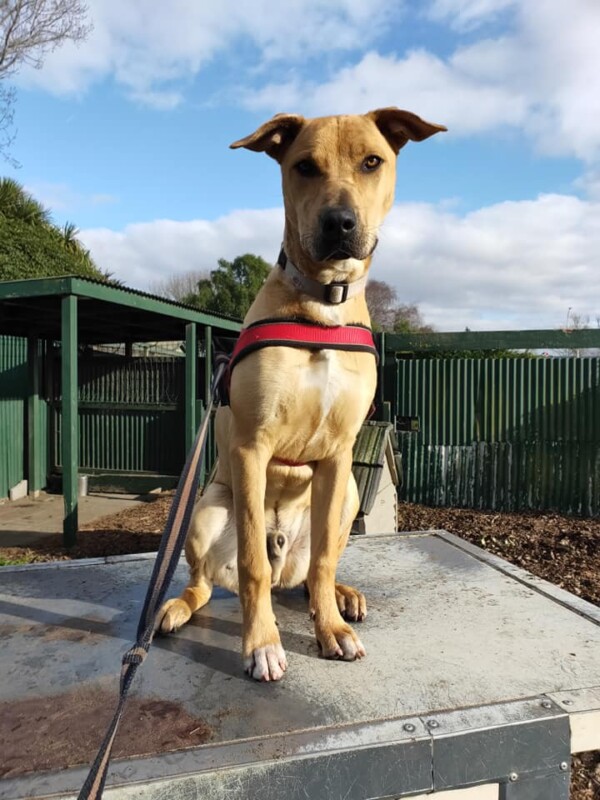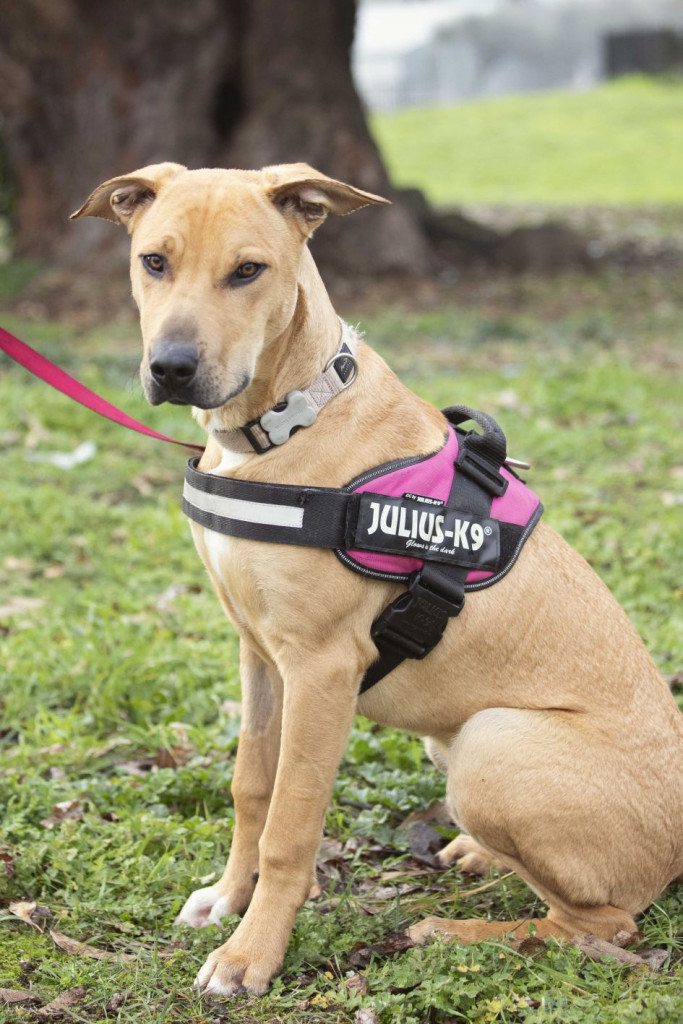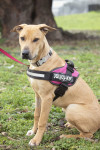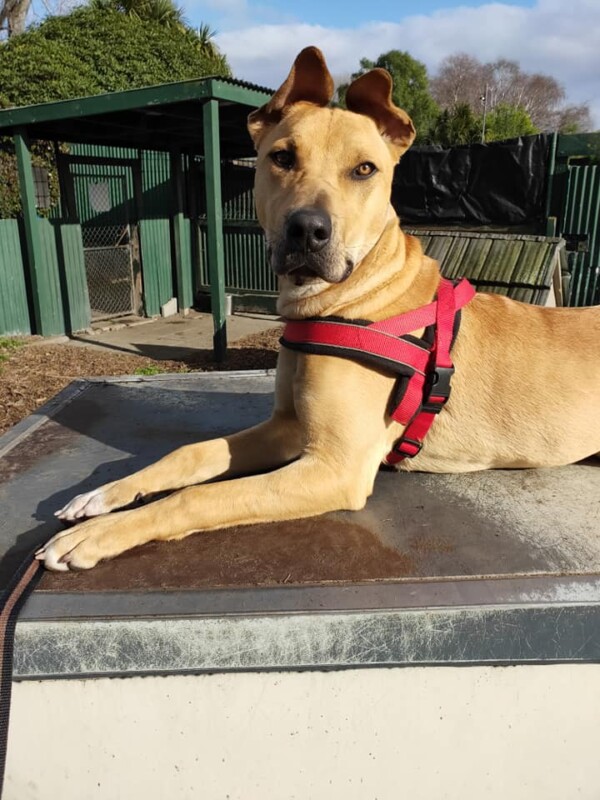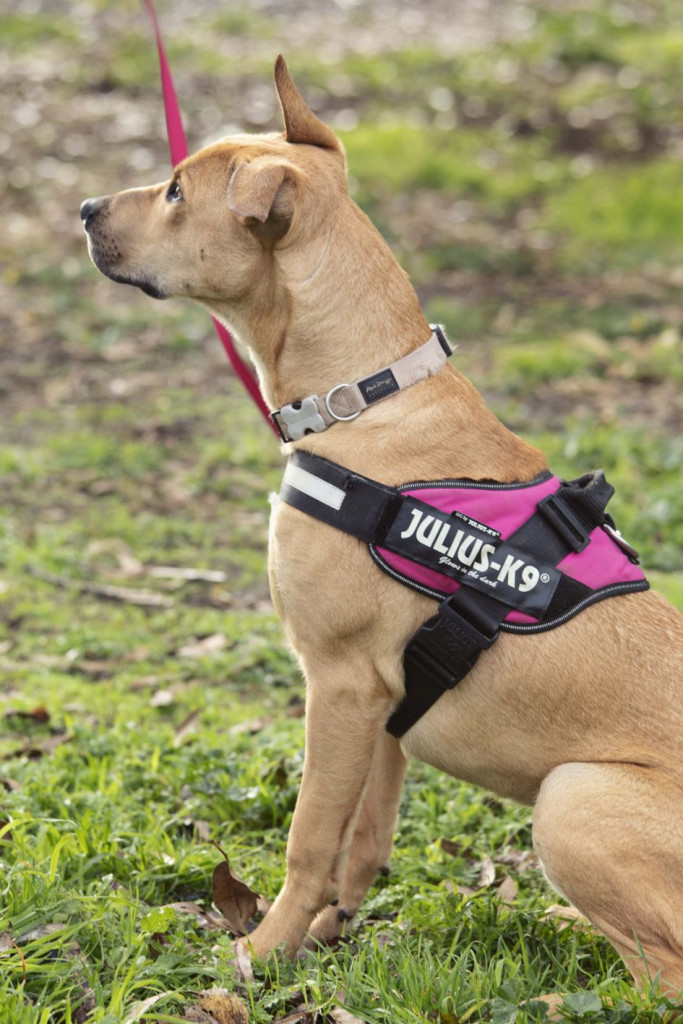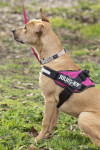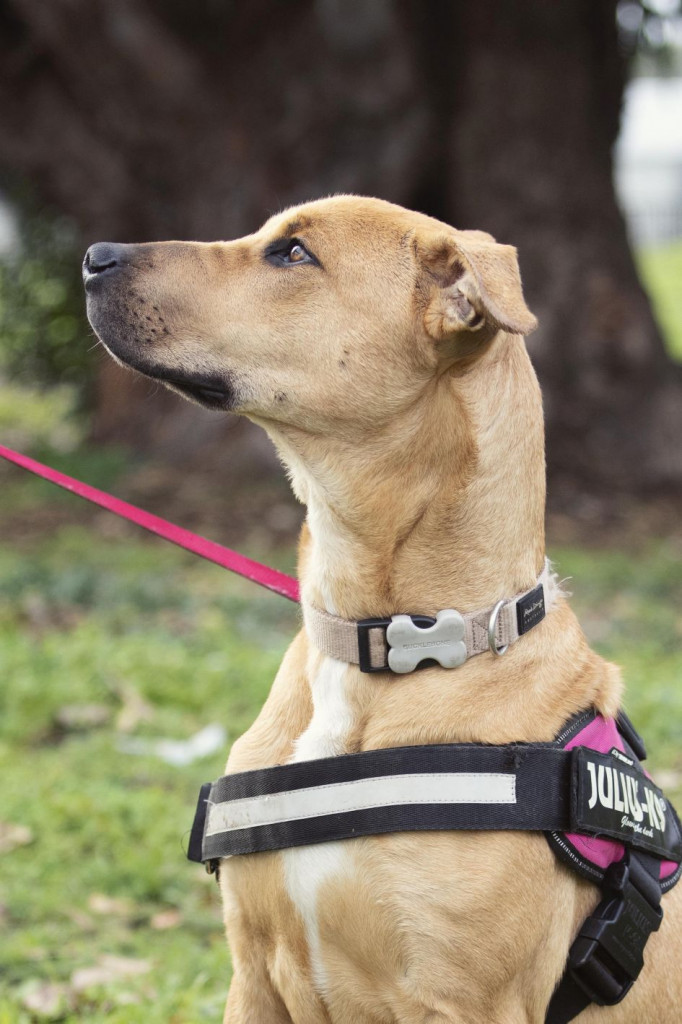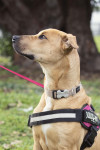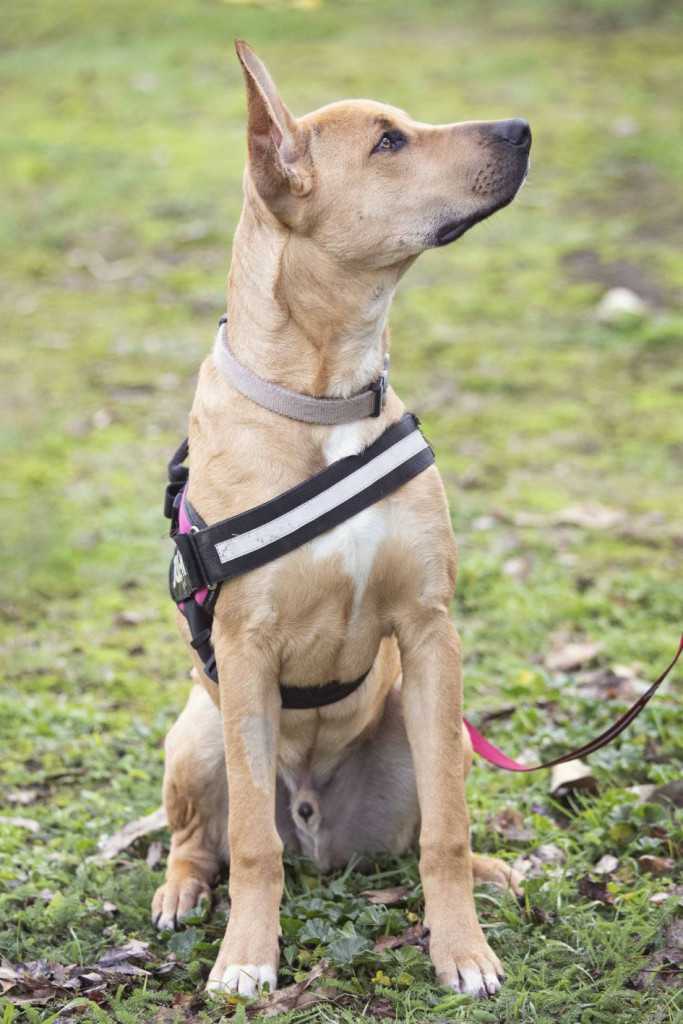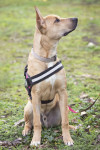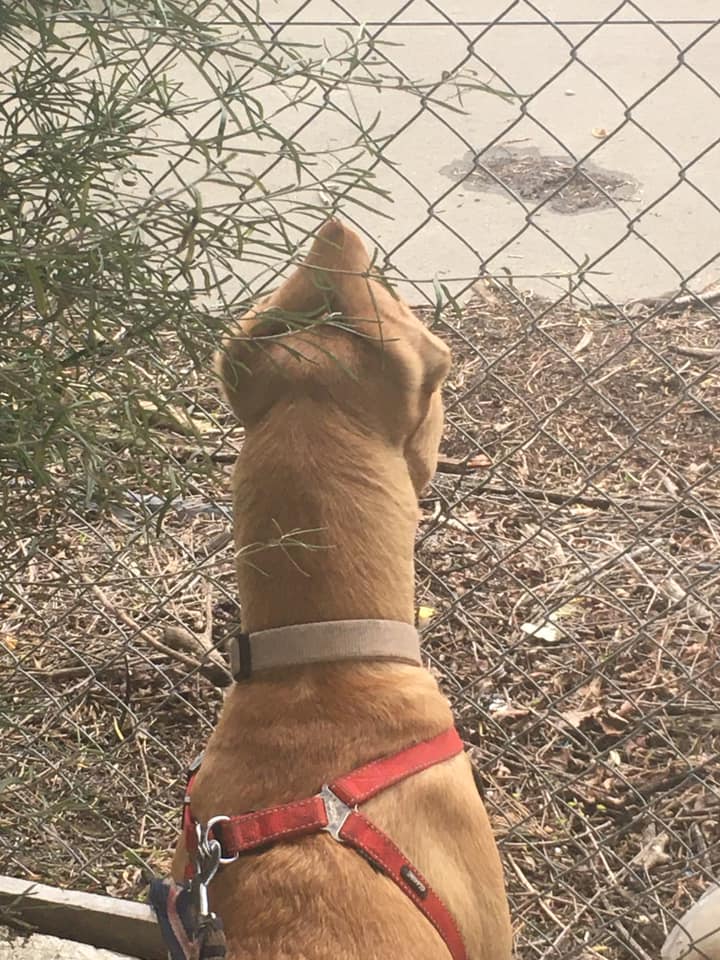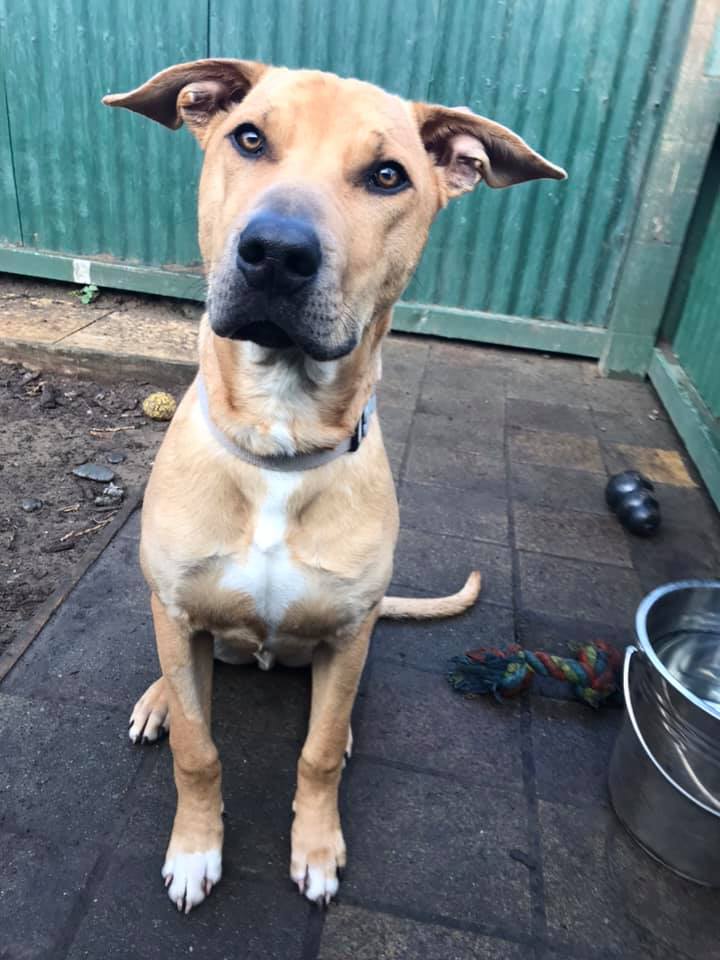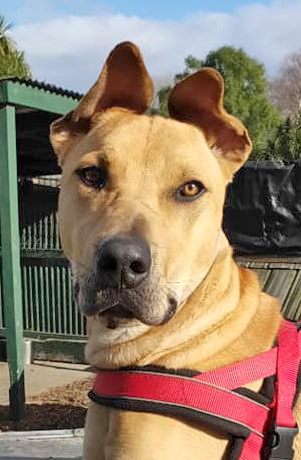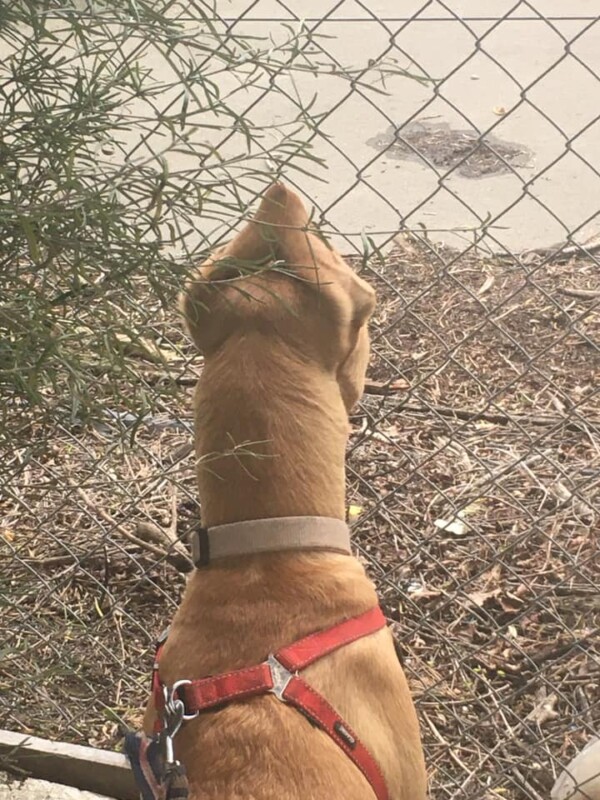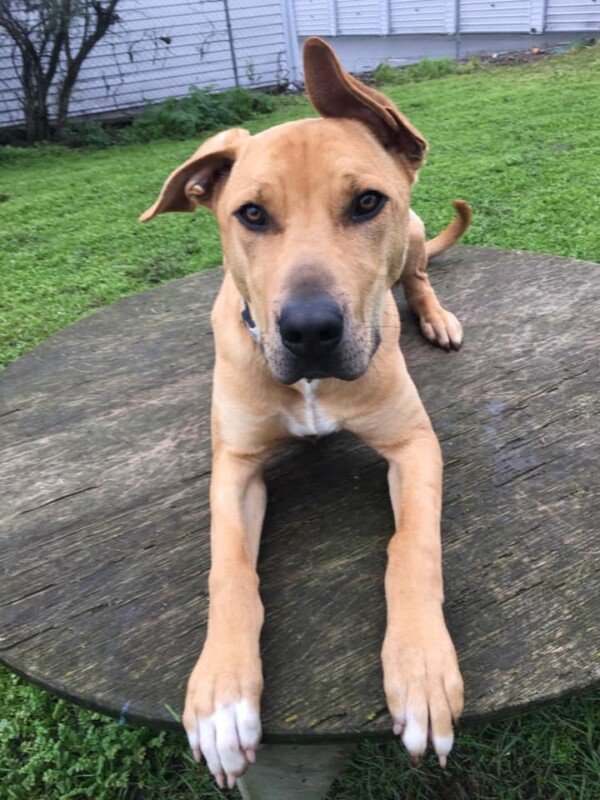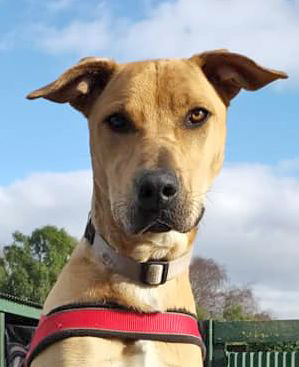 More about Jed
**UPDATE**  Jed is currently on trial with a new family.
Jed is a 1-year-old Great Dane/Mastiff X with the most adorable ears ever!
He is a sweet boy who absolutely adores human attention (pats and cuddles) but is extremely bouncy and gets excited very quickly in new situations and when meeting new people. He is also social with other dogs and has mixed well with both female and male dogs here at the shelter and out in the community.
Jed is really a puppy in a large dog's body and lacks impulse control and boundaries that he should have learnt as a puppy. We are looking for an experienced dog owner who will keep up with his training in a calm, patient, consistent and positive manner so that he can flourish in his new home. Jed is a highly food motivated learner and is eager to learn. He has some basic training under his belt already and knows sit, down, stay and touch.
Jed has been cat tested and will need ongoing supervision and training around cats or other small animals.
Jed is looking for:
An adult only home who has experience with owning large dog breeds.
A home where he has daytime company with limited home alone time
A home with people who are prepared to commit to calm and consistent training sessions
A home that can provide structure and routine for mealtimes, walk times, play times, training times and settling down time.
A home that is prepared to puppy proof their home – anything valuable may need to be put away while he settles into his new home.
A home where he will get daily walks, enrichment, and playtime. Jed loves to play with his toys and to get his meals in Kong's and Puzzles.
We may consider a home with another dog; however it is important that this home has experience with managing multi dog households.
As with all our adoptions, our staff and trainers will be available for ongoing support and training. Jed has also been in short term foster care with one of our staff members who will be able to provide further information on how to settle Jed into his new home.