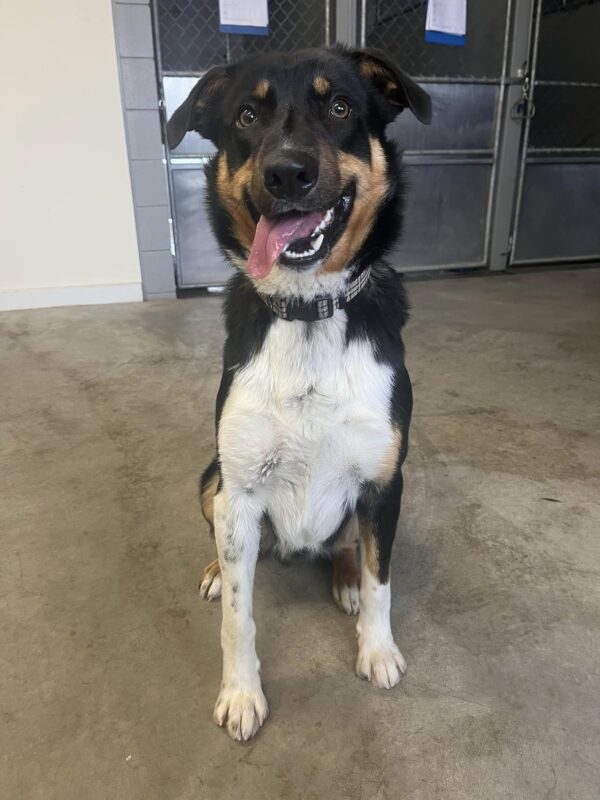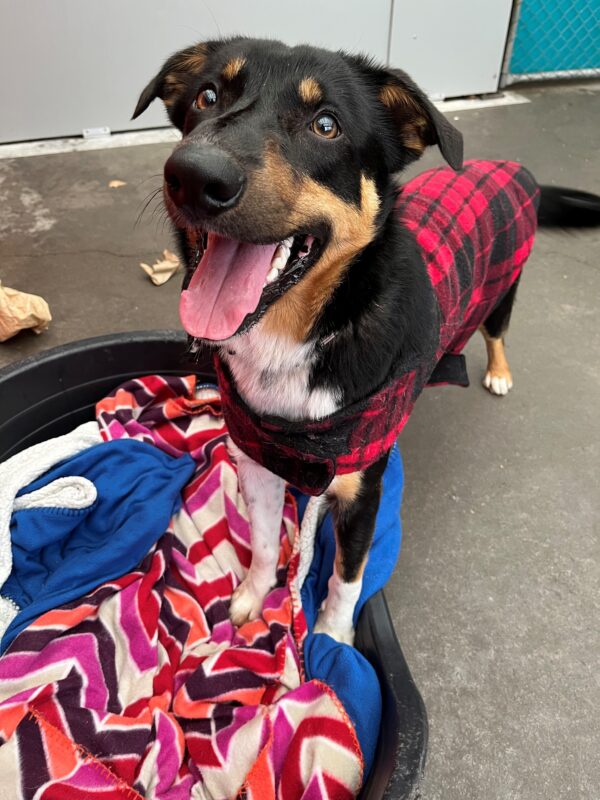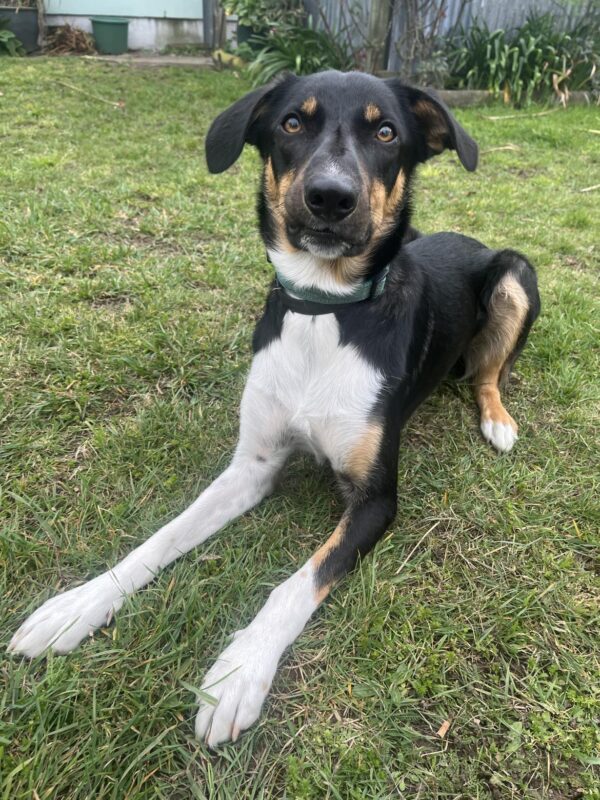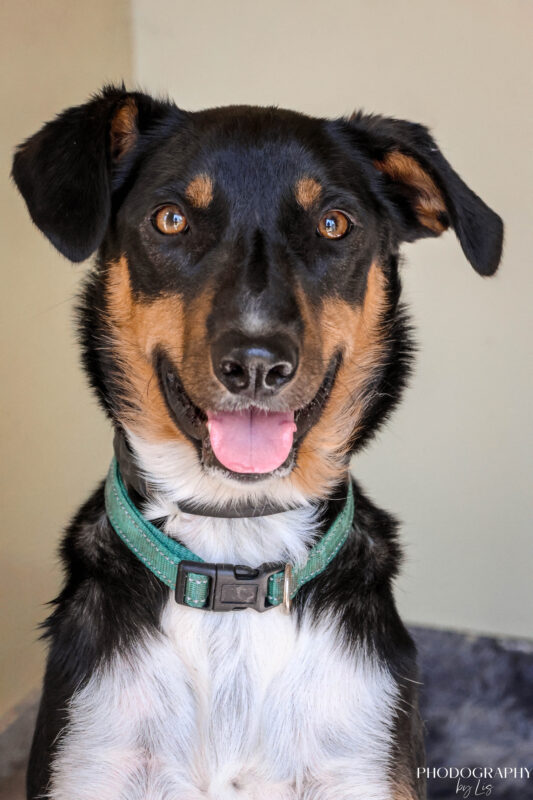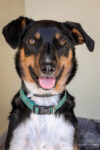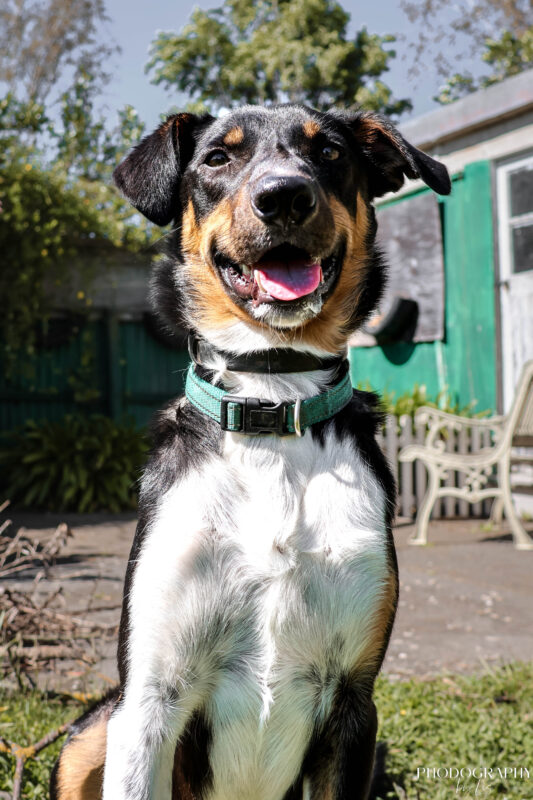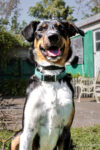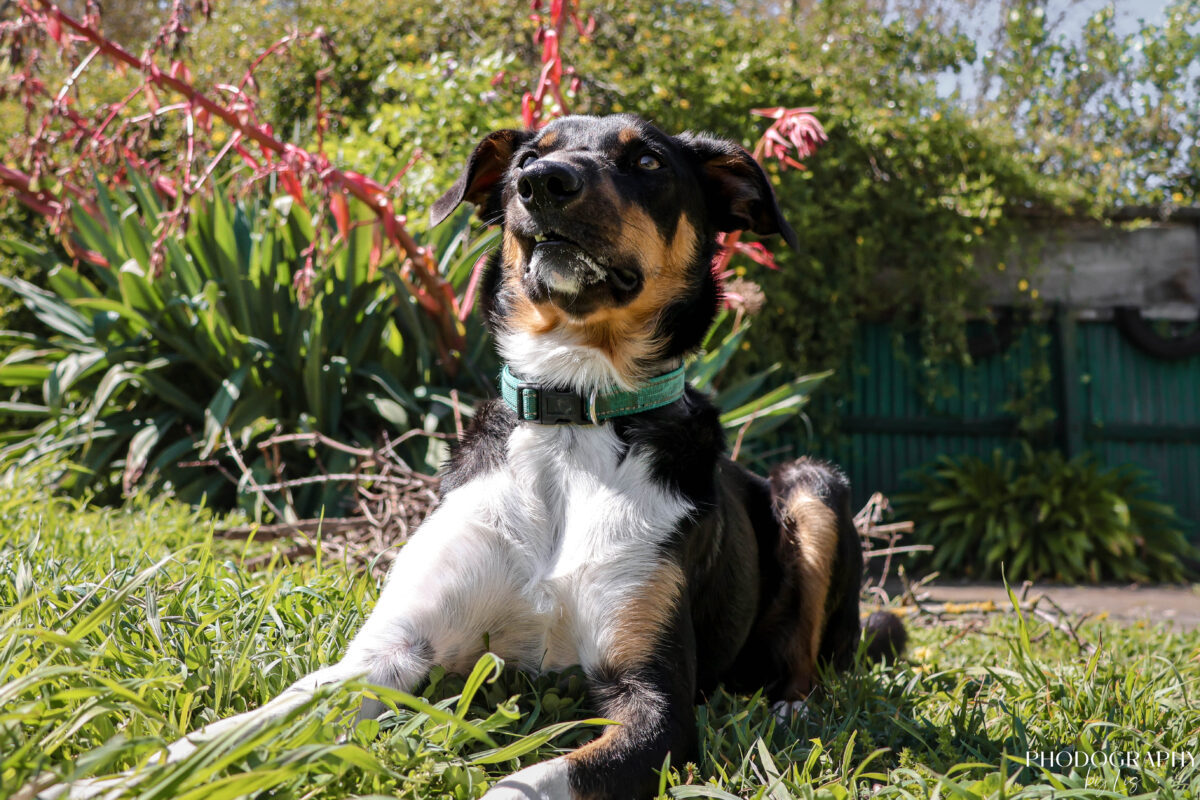 More about Joker
Update 21/11/2023 – Applications for Joker have closed while we work through an adoption process with a family**
Joker is our handsome 1 year old Huntaway x Heading dog who came into our care from the Ashburton District Council. He has recently been on a trial adoption but unfortunately it not work out and Joker is now back in our care.
He is full of beans and has lots of energy to burn (typical working breed!) but can also be very affectionate and cuddly when he is calm. Joker has struggled in the shelter environment so we have placed him in foster care so he can settle down. He does love to learn and has great toy drive so a job like agility, scent work etc would be great for him. He is crate trained and does well being left home alone for half days (and could be built up to longer).
Joker is super social with other dogs, he just gets serious FOMO if he doesn't get to meet them and we are working on calming him down around seeing other dogs. He loves to play with his foster sister Lily the Leonberger and has a great time wrestling with her. We do not know what he is like with small animals or cats.