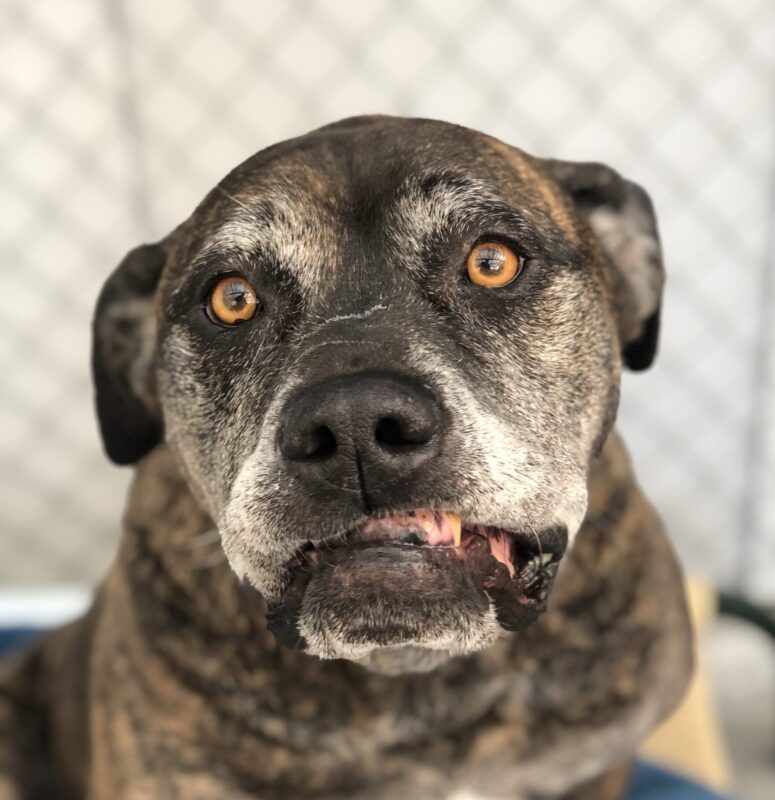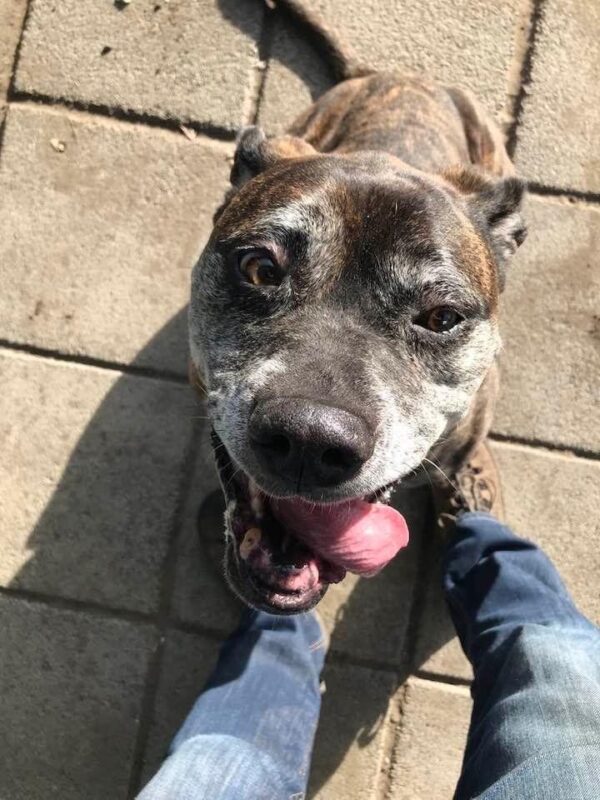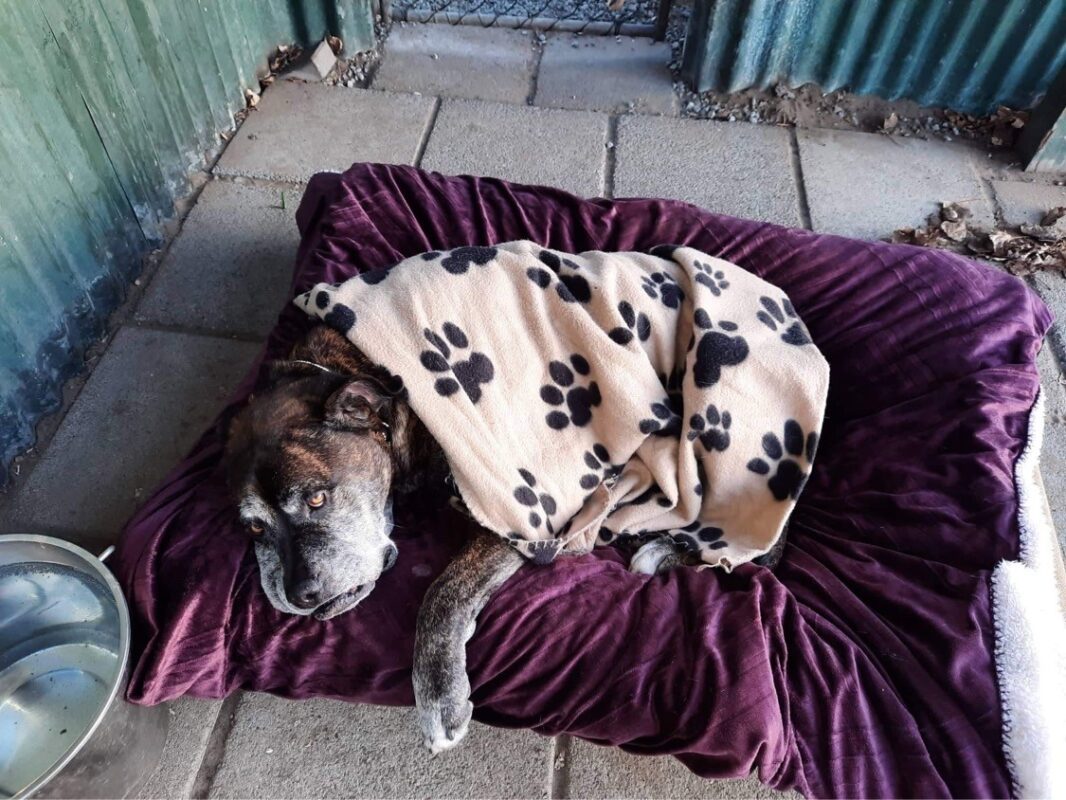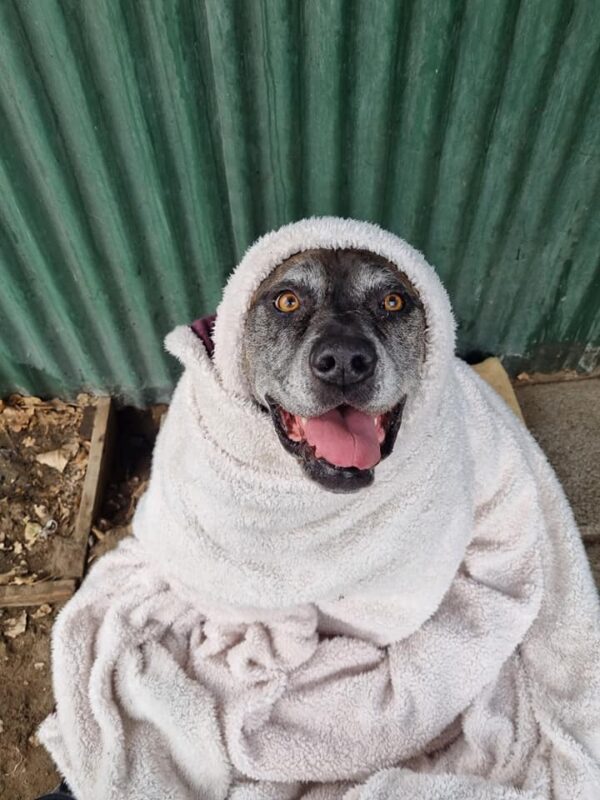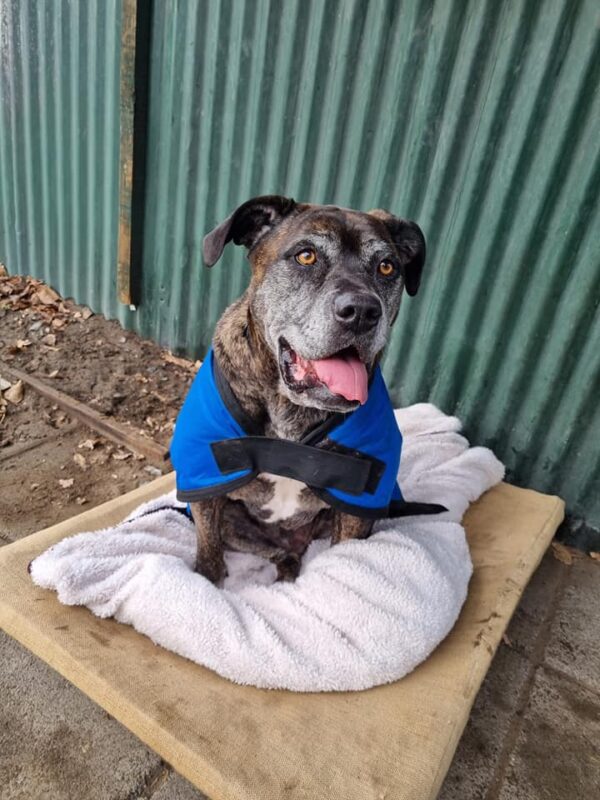 More about Lexi
05/06/22: Applications for Lexi are now closed as she is on a month's trial adoption with her new family. 
Lexi is a beautiful 9-year-old Mastiff cross rescued from Christchurch City Council Shelter. Following some urgent TLC which included four-teeth extractions and an extensive ear-clean, she is now ready to cozy up in someone's home.
Lexi has a heart-of-gold, and wants nothing more than time, love, and affection from someone. She has stolen the heart's of many, if not all, of our team members and we cannot wait to see her in the retirement home she deserves. Lexi adores belly scratches, getting out on walks, and cuddling up on your lap (despite weighing almost 40kg). Due to the unfortunate state her ears had been left in, she is likely to need ongoing ear treatments which will be an added cost.
Lexi is non-reactive to dogs at distance, and enjoys a good play with another dog however she has shown to be resource guarder (of people) in the home and is suited to being an only dog.  She also needs a home that is cat & small animal free due to a high prey-drive. Despite her age, Lexi is a STRONG tank of muscle and she is not for the faint-hearted; she needs an owner who is steady on their feet and capable of taking her out on the adventures she craves.
Although Lexi has not met any children as of yet, we believe she would do well in a home with young dog-savvy kids due to her loving and gentle nature. She adores car-rides and travels well, so she would love a family who will commit to getting her out and about and exploring new places. She is a very well-behaved girl, with so much love and life in her, so we cannot wait to see her all comfy and warm in her new home, just in time for winter.
If you think you can offer Lexi the retirement home she deserves, please complete an adoption application for her.