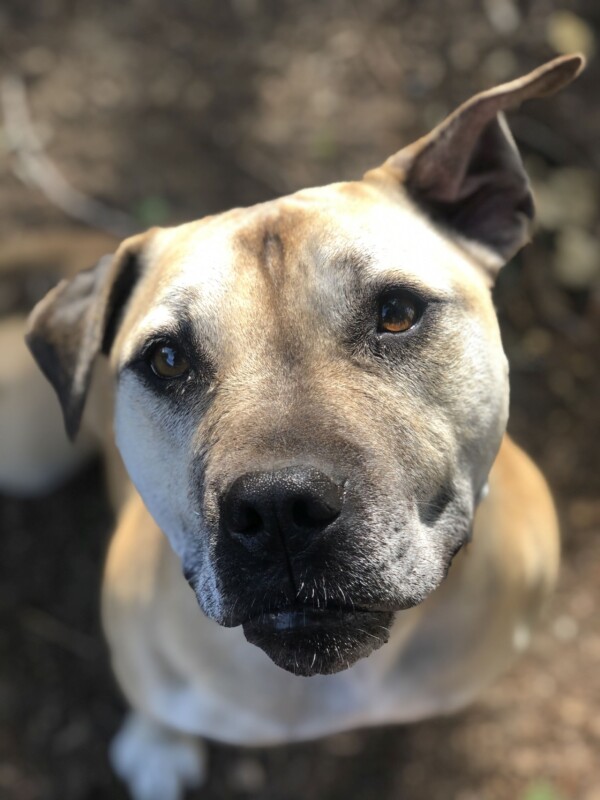 More about Lily
**UPDATE** Lily is on trial with a new family
Lily is a gorgeous girl who loves human company. Her happy, super-friendly nature has made her a favourite with all of our staff and volunteers.
She has a low to medium energy level but enjoys her runs out in our back paddock and regular street walks. She is comfortable with being handled and travels well in the car.
On arrival she was extremely overweight but has already lost 3.3 kg in the first month with us. Although she has a bit more to lose and must be kept on a sensible diet, it's fair to say that she is a mix of breeds that are sturdy and stocky in stature. We would like to see Lily with an owner who is committed to helping her maintain her weight and keep up her exercise. She will do best in a home with regular day time company.
We have only mixed her with one of our younger males dogs but she found that to be quite stressful. We will be doing further socialisation with her in the future.