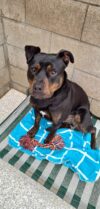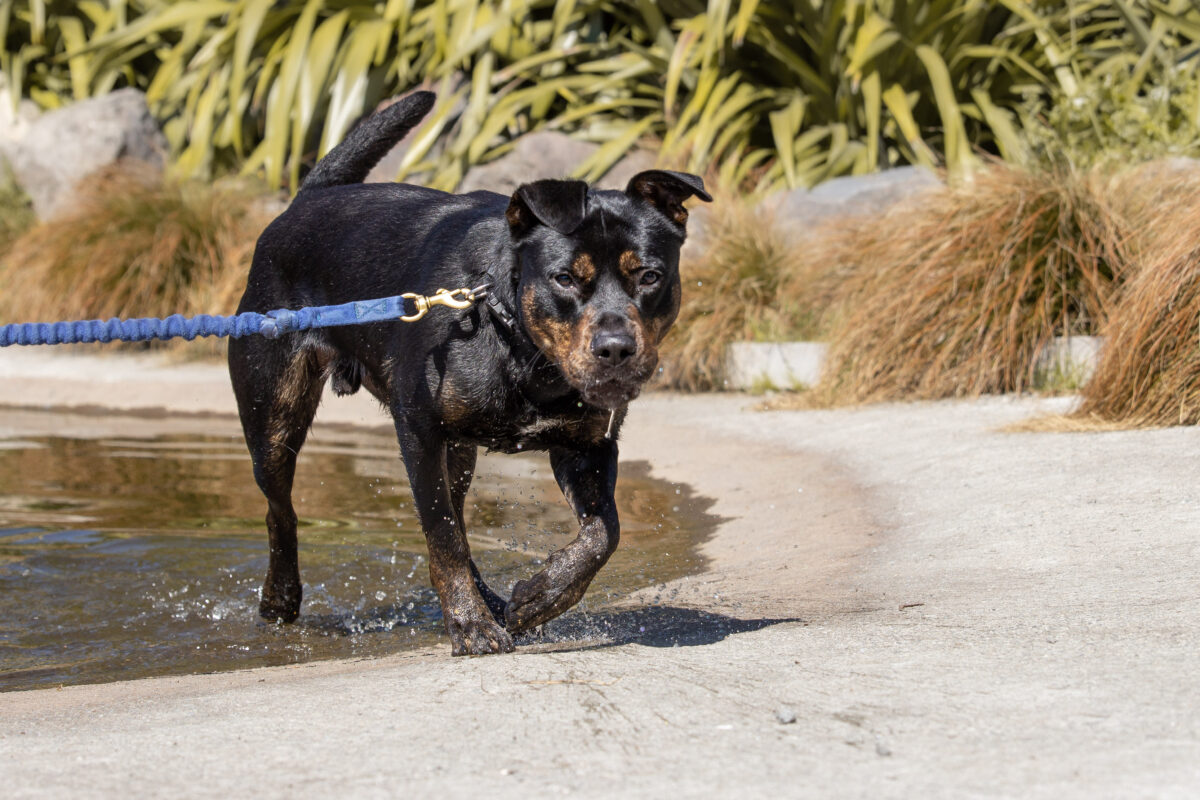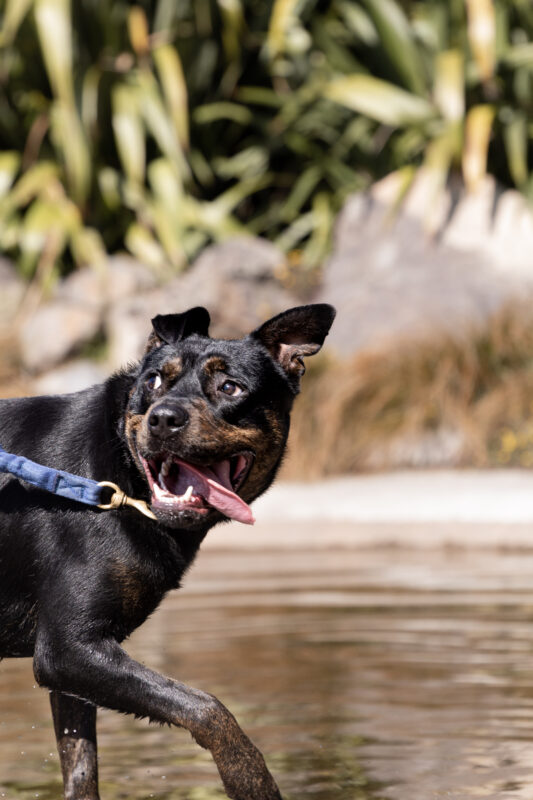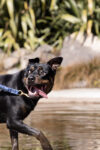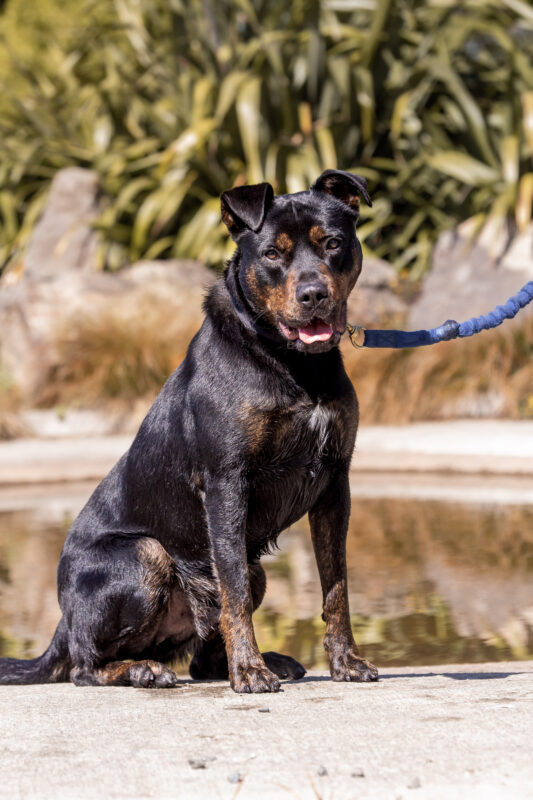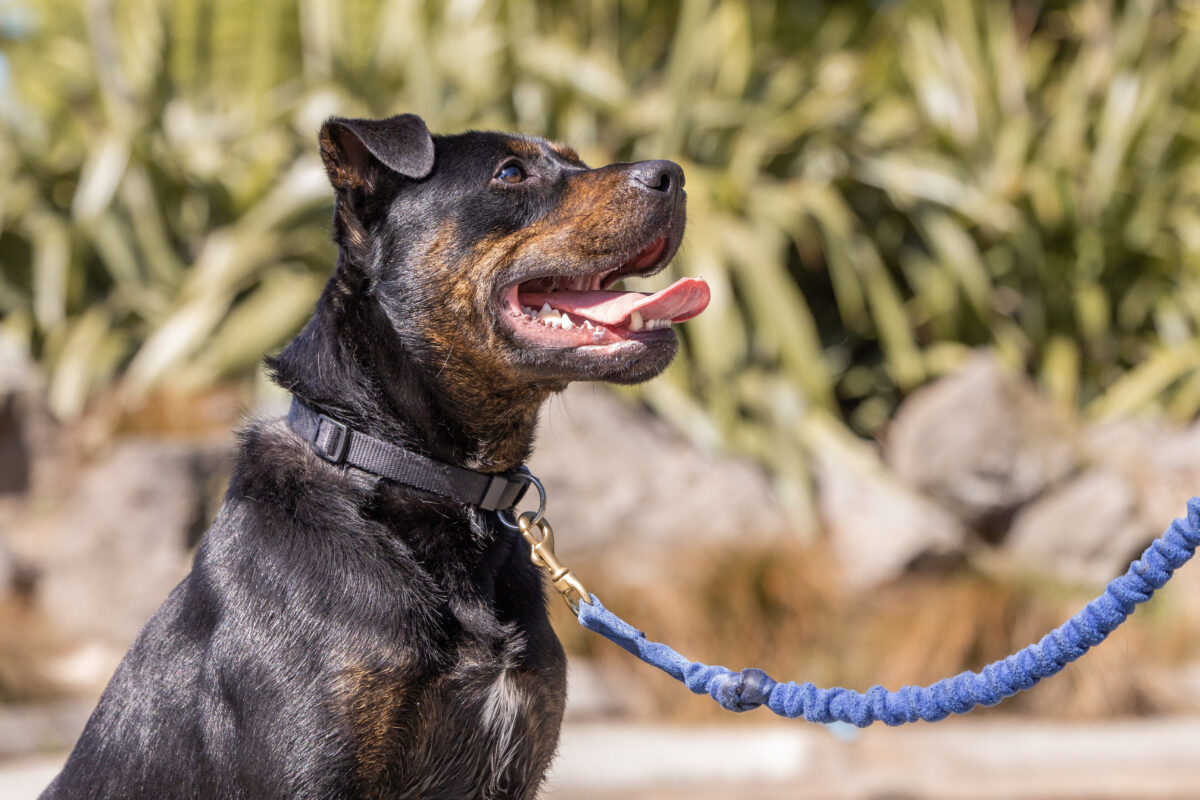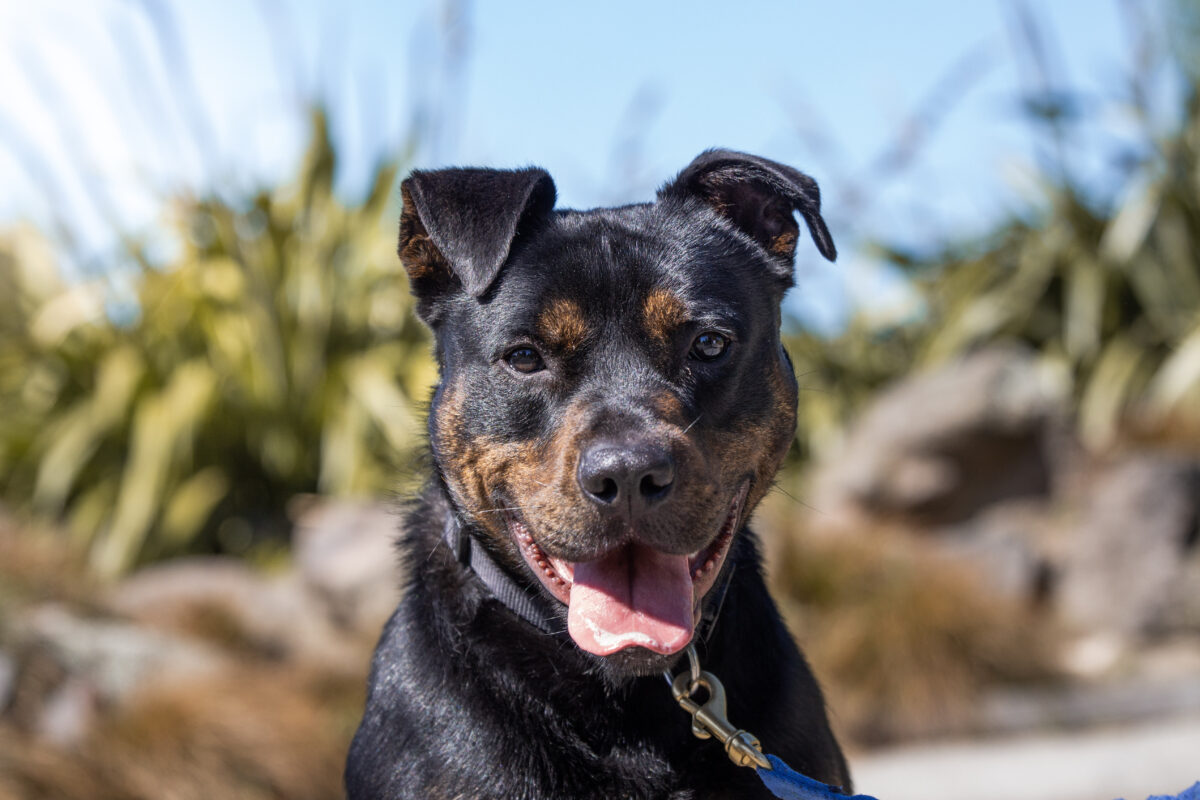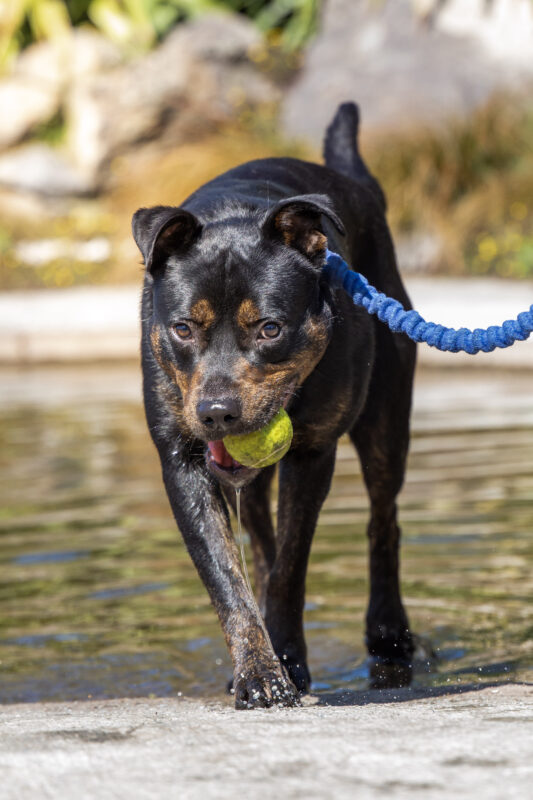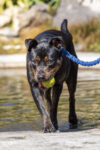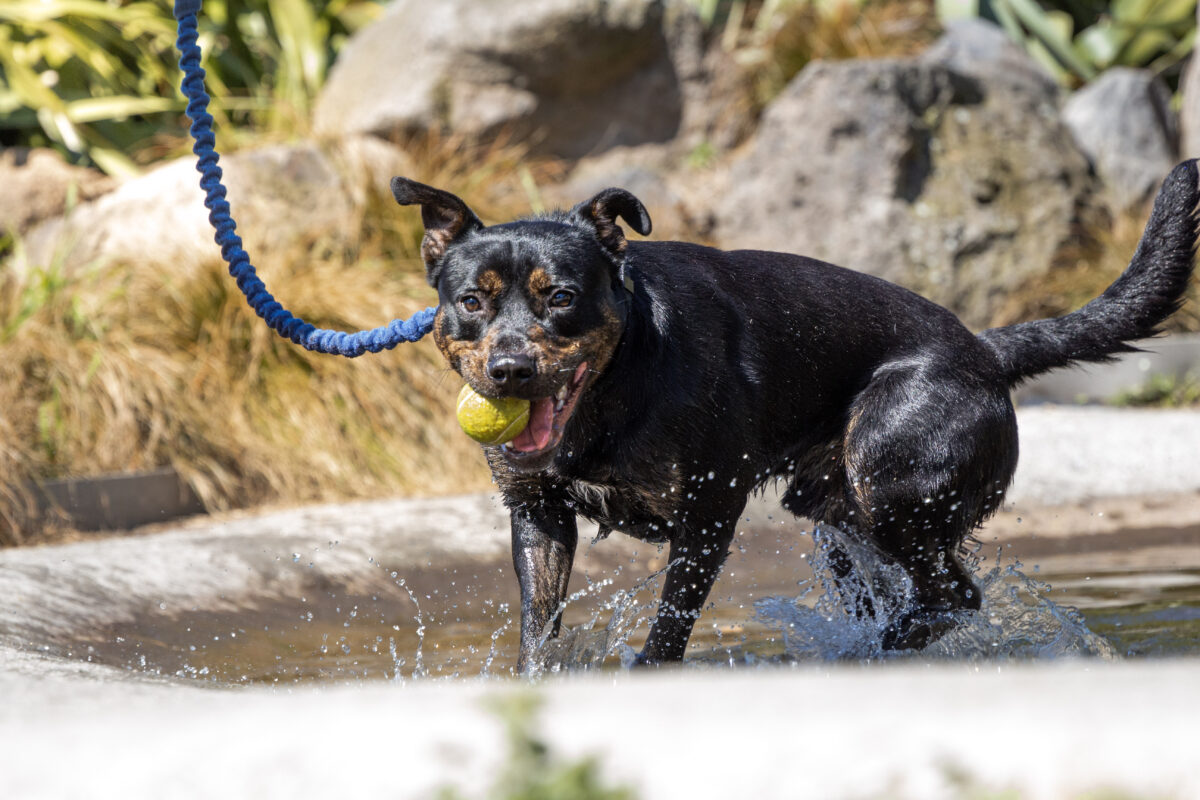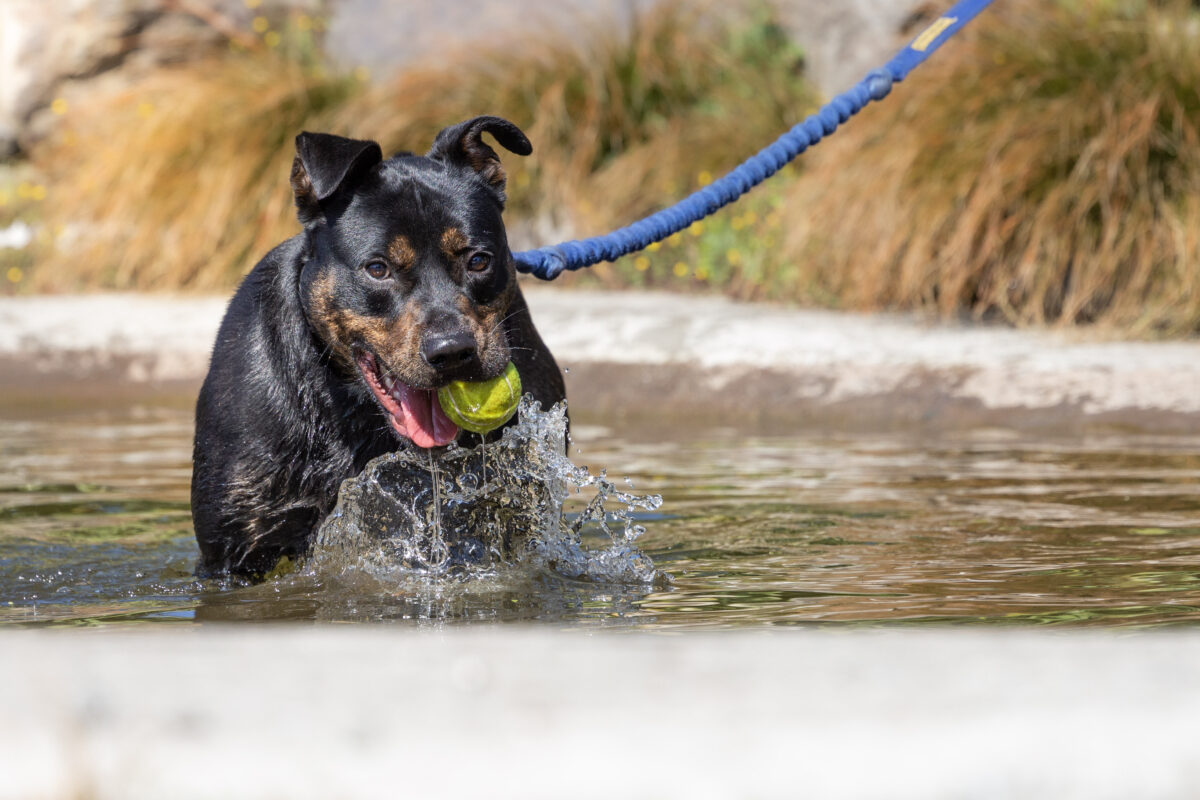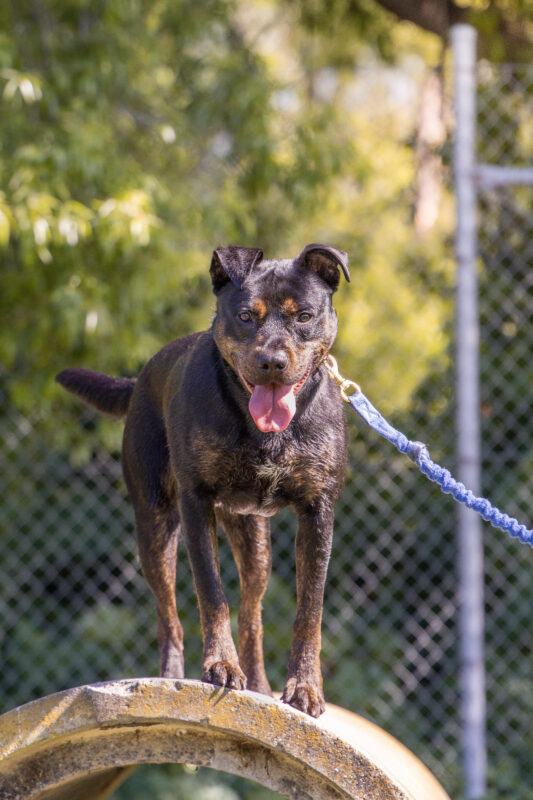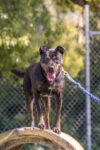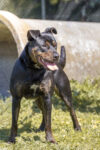 More about Max
Update 14/5: Applications for Max have closed as he is now on a one-month's trial with his new family.
Max is a lovely 2-year-old Rottweiler cross rescued from Ashburton District Council Shelter.
Max has been on a 2-month trial adoption, however due to no fault of his own (the cats rejected him, not the other way round!), he has returned to us and is looking for his forever home.
Max is a goofy boy who is super keen on interacting with people and getting out and about. He is full of beans, often sighted doing zoomies in the back paddock and playing with his ball and tug toy. Being an adolescent male dog, Max is still grasping the basics of good behaviour and can sometimes be a bit cheeky. We are currently working on his 'lead grabbing' by redirecting this onto his toys or distracting him with treats. He is an intelligent boy so he is picking this up very quickly, but dangling things are still very exciting at the moment!
Max is excellent out in the community, he is non-reactive to passing people, bikes, and traffic, however he can be really strong on the lead if he sees another dog so he will need an owner who is capable of handling him. We have been told he is an opportunist in terms of climbing, so his new owner will need to be vigilant of anything that could be used as a launch pad out in their yard. Because of his enthusiasm around toys and dangly things, puppy-proofing your home would be very beneficial.
So far, Max has been mixed with six females of varying ages, and one 6-year-old male here at the shelter. He loves to play with other dogs but can be quite boisterous. Two of the dogs we have mixed him with were not interested in playing which did cause him to become quite frustrated. However with the other dogs that he played with, he was able to calm down and disengage after a play spell.
Max will require consistency in the home, in addition to time and effort so that he can continue improving in his basic behaviours. He would be okay living with dog-savvy kids, and potentially a second dog but this will depend on their tolerance as Max is a boisterous young boy, and the owner will need to have experience managing two-dog households. Max is able to co-exist with a cat under the right management.
If you think you can offer Max the consistency and love he deserves, please fill in an adoption application.
Last updated: 25/04/2022