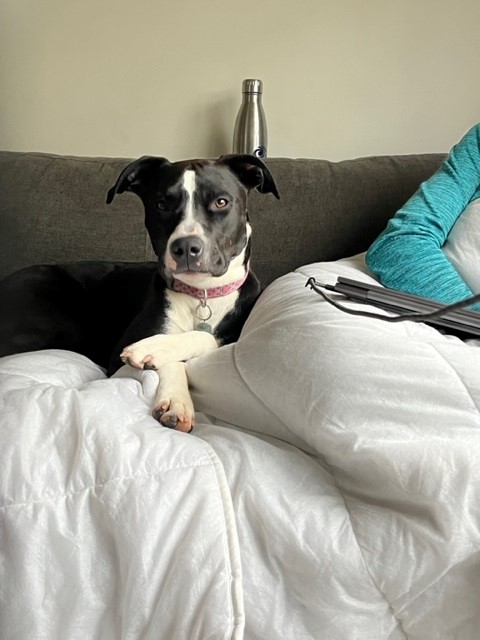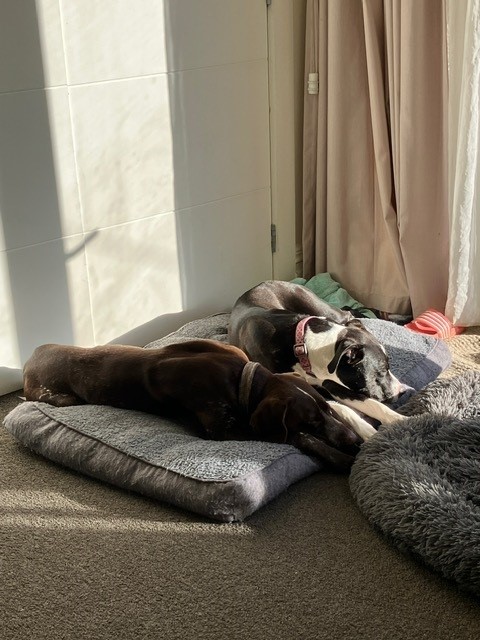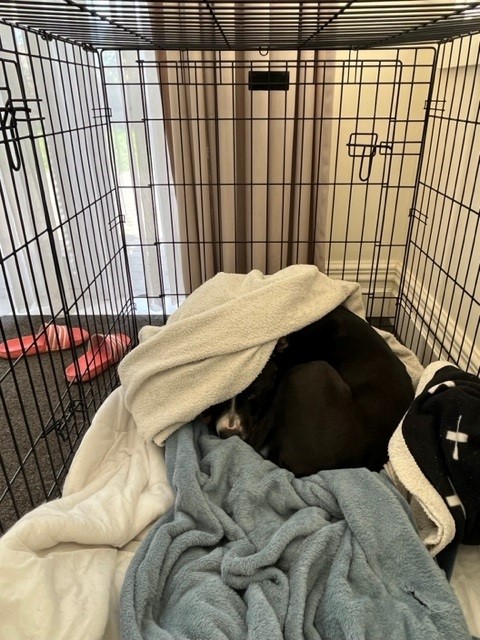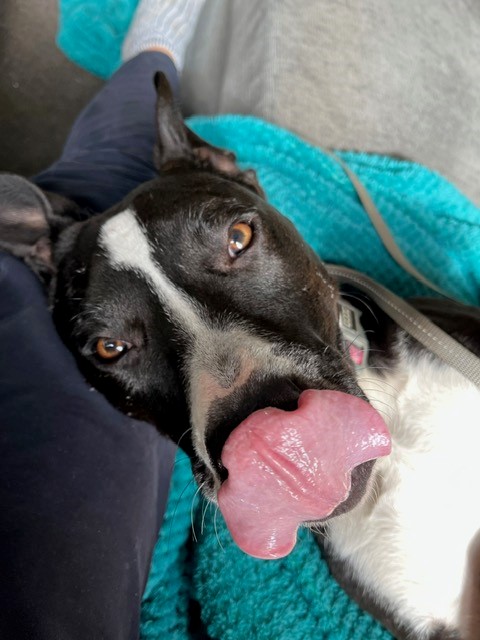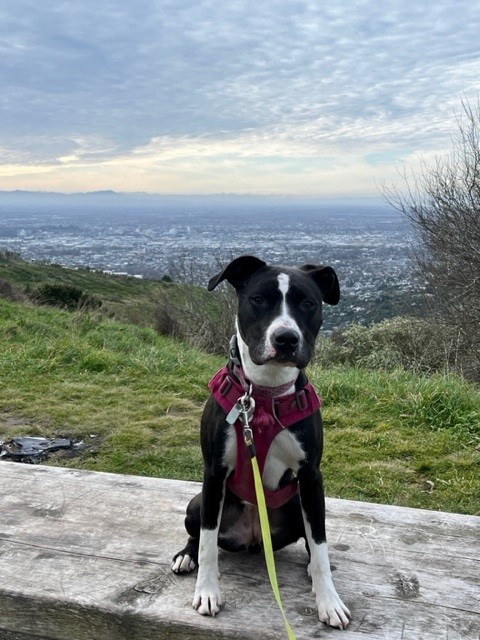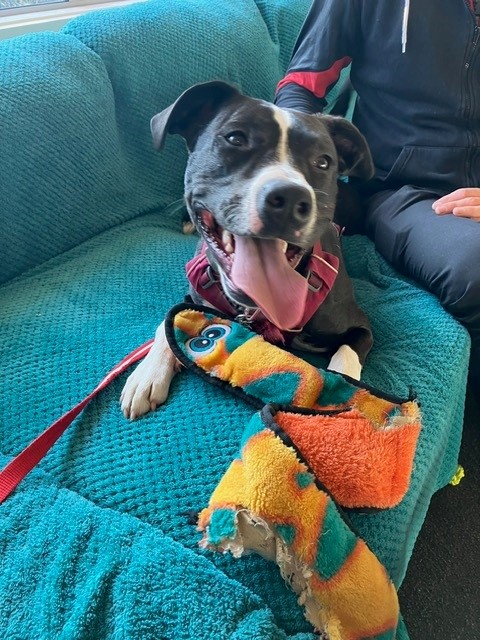 More about Nova
Nova is a vibrant, 1.5 year-old Staffy/Border Collie mix who was rescued from the Christchurch City Council Shelter. Nova is a super fun young dog who has so much character and can make anyone smile with her antics. Nova has recently been on a trial adoption with a family but unfortunately did come back to us due to not getting on with the other dog in the household. Nova did make great leaps and bounds in the home, here's what we know:
About Nova in the home
Nova is very toy driven and would prefer nothing more than to have a squeaky ball. Her favourite toy has been a Chuck It squeaker ball, even more so if it is inside a sock so she can play tug. That said, she likes to chew on her toys, so the squeakers do not last long. While she is full of energy when excited, she'd much prefer to lie on the sofa bathing in the sun, or even snuggle up under the duvet. She loves to explore on hikes and adventures, be it a walk around the neighbourhood, or a hike up in the Port Hills. After an hour though she'll be ready to get back to cuddles on the sofa.
Crate and toilet trained, she'll happily spend hours asleep in her crate, ready to greet you with excitement on return. Nova is quick to learn, and so easy to train. She had already mastered sit, and now getting better at down and wait. While she shows no fear of walking over bridges, see-saws and barriers in her way, she will let out a bark at people that appear out of nowhere and scare her. But with her ball in her mouth she'll carry on like nothing happened. Nova may be heading in to her teenage years, but has all her puppy signs, including the odd nibble when tired. Someone that is willing to invest in her will be greeted with unconditional love and affection.
Obedience
'Yes' as the marker and she has become very responsive to this.
She knows 'sit', 'down' 'touch' 'come' 'place' 'get up' 'bed' and her name
She is building on her 'wait' command for a toy or food. She knows to sit/lie down when we give food and will wait till we release her (put food on floor and take a step away).
We are working on her impulse control. Holding her and telling her to wait, throw food and when she is calm letting her go. We got to a point of not holding her and asking her to touch or another command before getting the food.
Very good with the harness, when elevated she will try to steal it but a couple treats in the hand when calm there is no issue.
Nova is good at seeing other dogs when being walk, she can remain when walking past dogs that are also calm. She does struggle with dogs that are excitedly running around however she can disengage with treats and move away. She does like to play with other dogs and does needs to learn to stay calm and not elevate when playing. Nova is best suited to a home with no other dogs. 
Nova has shown to have a high prey drive so at this stage we will not be placing her in a home with cats or other small animals. Nova would be best suited to a home with older dog savvy kids (13+) due to her exuberant jumpy and mouthy behaviour.
If you are interested in giving Nova her forever home, please complete an application form here: https://service.sheltermanager.com/asmservice?account=dogwatch1928&method=online_form_html&formid=36