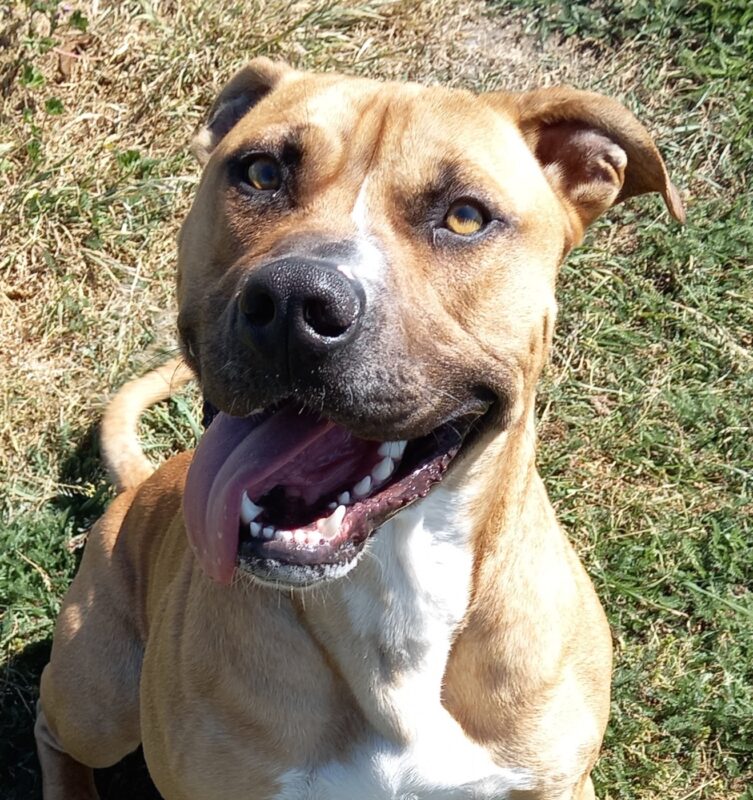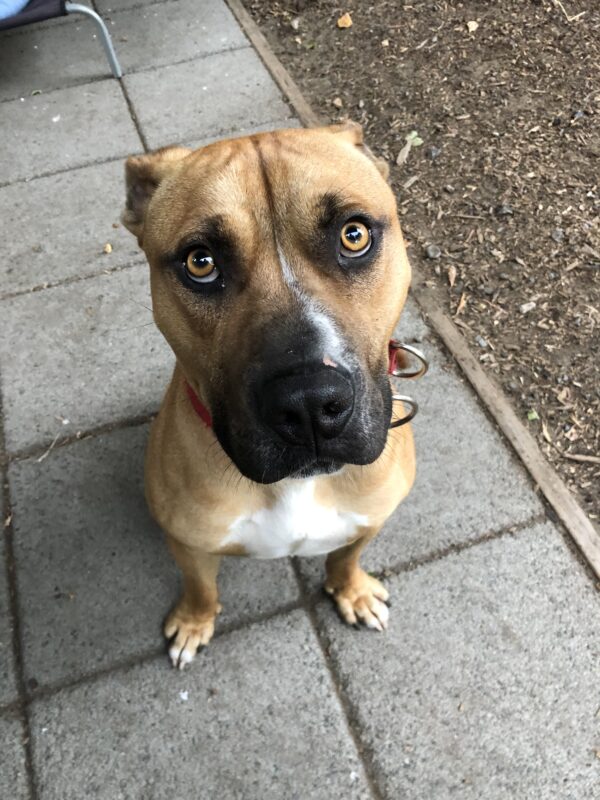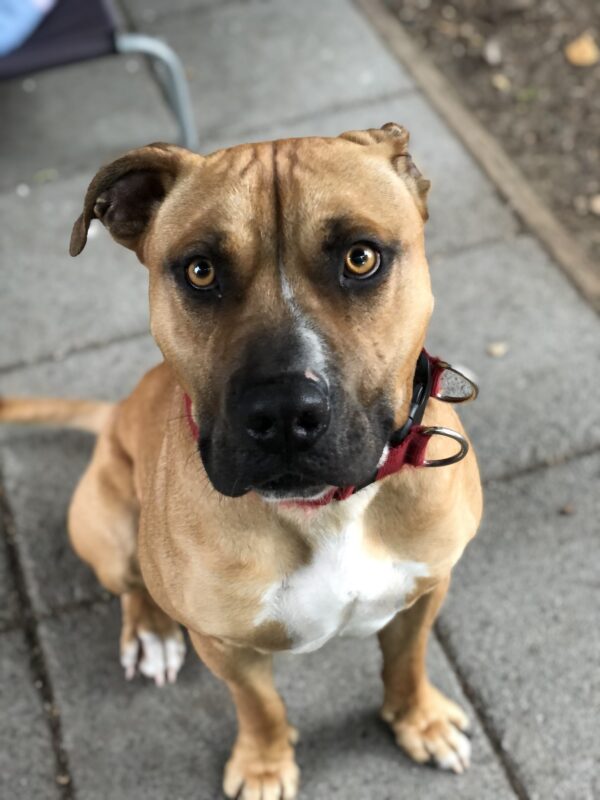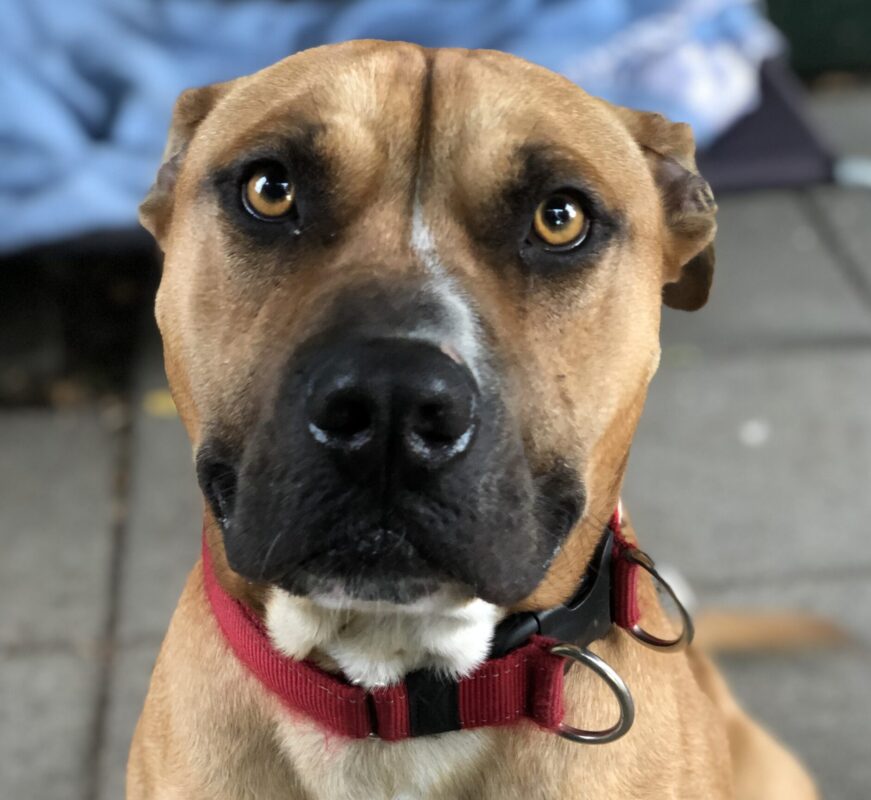 More about Oban
Update 23/12: Applications for Oban have now closed as he is on a month's trial with his new family. 
Oban is a handsome 1.5-year-old Mastiff cross rescued from Christchurch City Council Shelter.
Oban is a sweet boy who is full of enthusiasm and charisma. Oban can be quite unsure of direct eye-contact and sudden hand movements and was hesitant to let us interact with him within the first 48 hours of him arriving with us. However, he has begun to come out of his shell and has been a lot more relaxed.
He is now extremely people-orientated and craves our attention. He absolutely loves to get out for his walks and investigate all the different smells of the world. He enjoys a game of tug but isn't overly interested in tennis balls, however he can be quite boisterous in his play, so care needs to be taken.
So far, Oban has been mixed with a 1-year-old female dog and a 6y/o male here at the shelter. He has been quite intense in the engagements, so we have kept them short at this stage, but he is able to walk near other dogs and not fixate on them. He did have good interactions with two female dogs at Christchurch City Council Shelter.
Oban would do well in a home with older, dog savvy kids due to his boisterous play and unsureness in certain situations. He could potentially live with a second dog, and we are unsure what he would be like with cats at this stage. We believe Oban would benefit from some sort of daytime company, or few hours alone as he does do a bit of barking/stressing when left alone.
If you think you could offer Oban a calm, stable environment with lots of love, please fill in our online adoption application form.
Last updated: 23/12/21