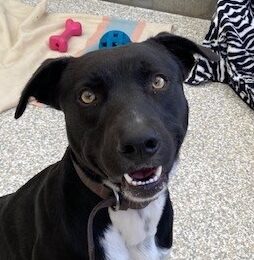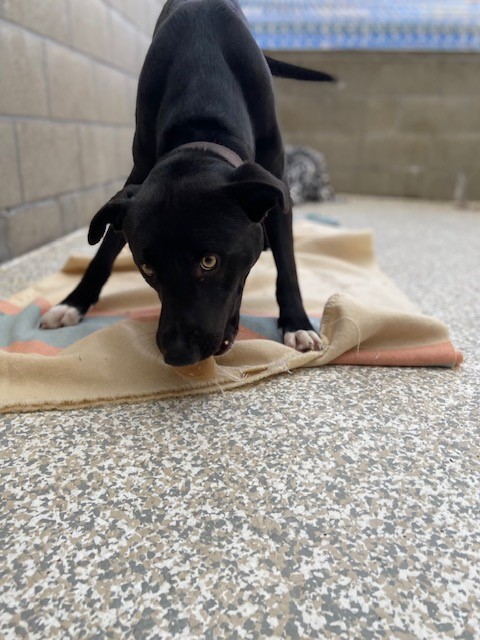 More about Riley
Update 9/7: Applications for Riley are now closed as he is on a one-month's trial adoption with his new family.
Riley is a handsome 1.5-year-old Collie/Staffy cross rescued from Christchurch City Council Shelter.
Riley is a lovely boy with a heart of gold and he is so eager to please. He loves human company and laps up any cuddles and attention offered to him. He can be a bit unsure in some situations, but displays really clear calming and stress signals which makes him easy to read to a trained-eye. He is bright and alert, and has so much potential to offer someone who will put the time into him.
Riley has not yet been mixed here at the shelter, but he is non-reactive toward other dogs who pass him. We will be able to mix him at the end of next week once he has finished his mandatory quarantine period for our new arrivals; so we will add in his dog socialization notes then.
In the car, Riley travels well and quietly. He is happy to hop in and jump out himself, and is quite happy coming along for a ride. He has been a bit distressed here at the shelter when he is alone in his yard, so we believe he would benefit from some daytime company in his new home. Due to Riley's anxious nature in some situations, we recommend he goes to either a home with older children only, or an adult only home. We are unsure how he is with cats, so at this stage we are looking for a cat-free home.