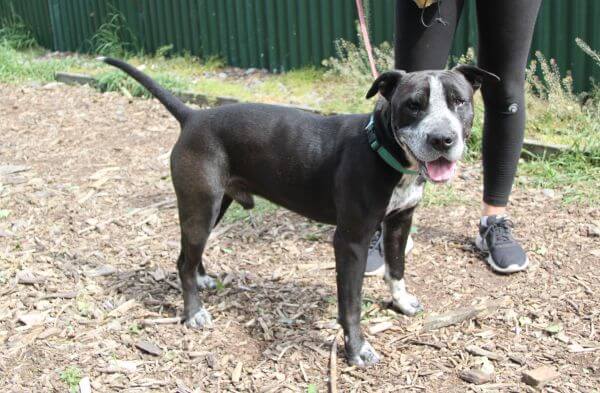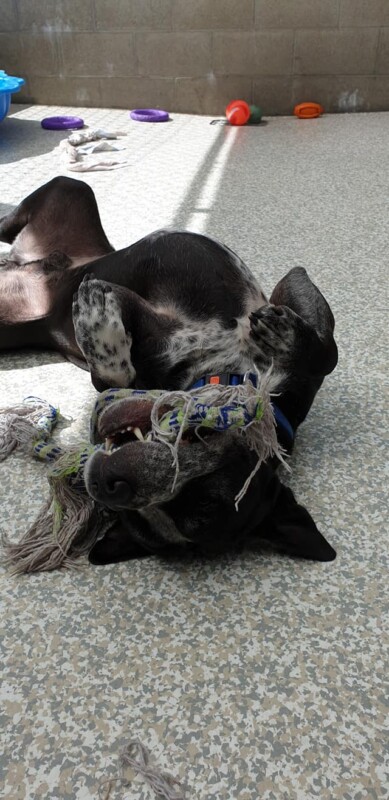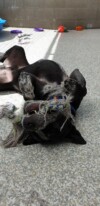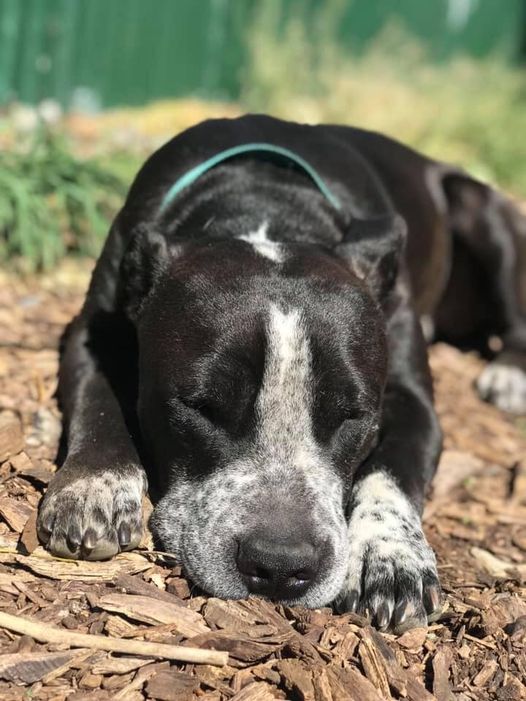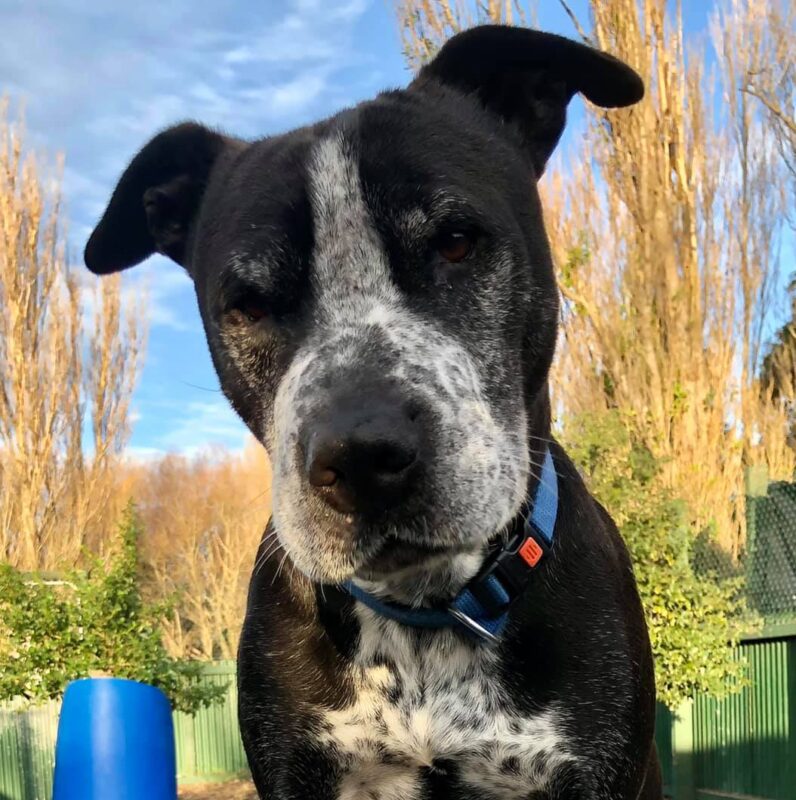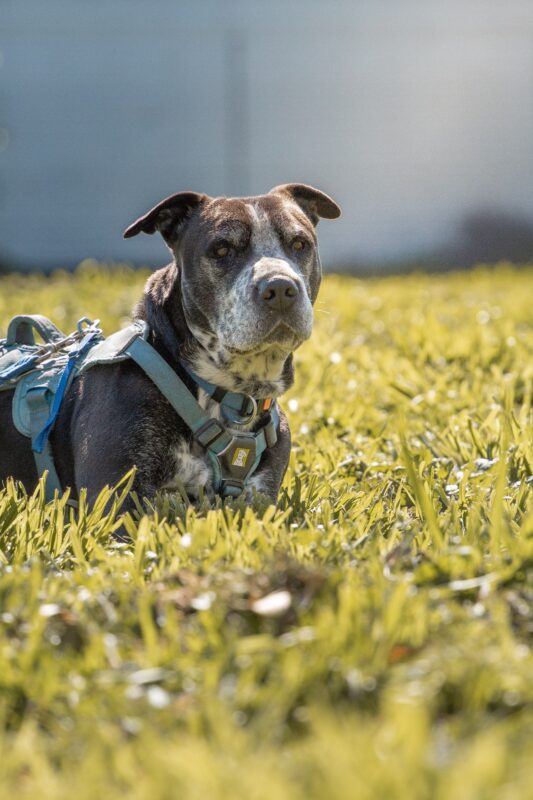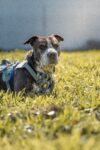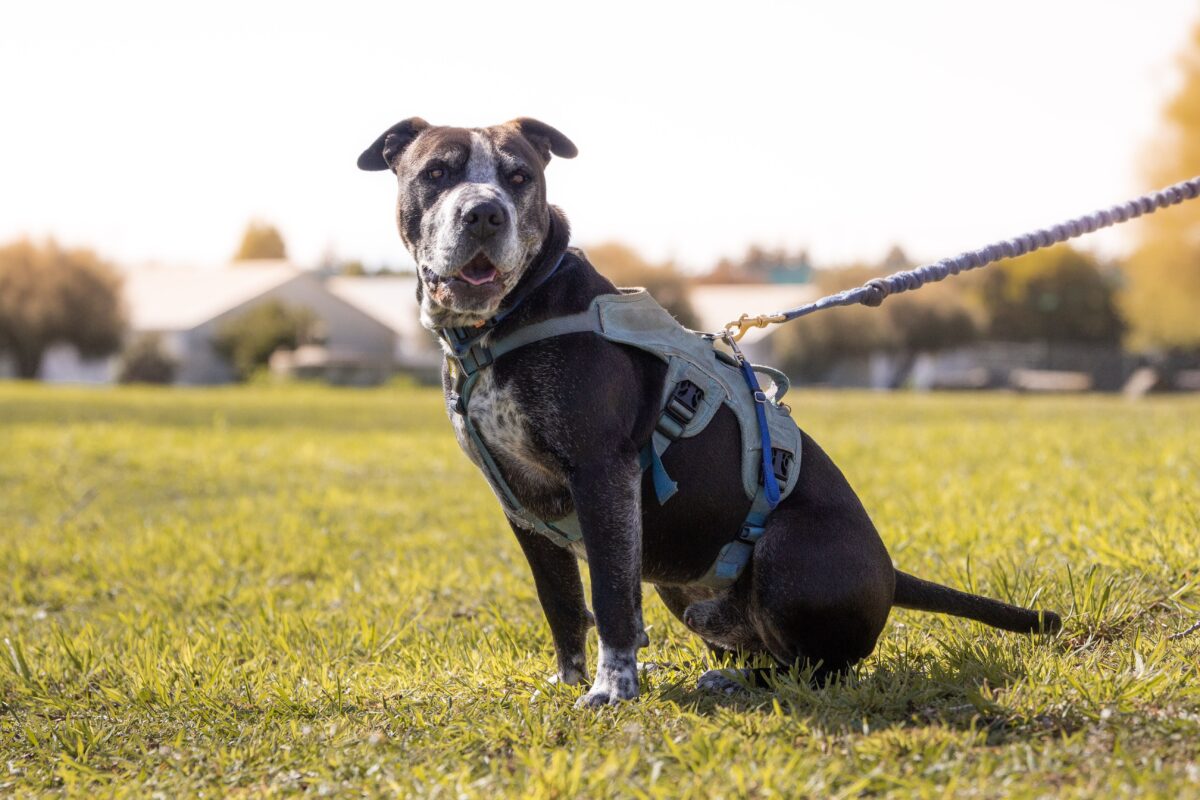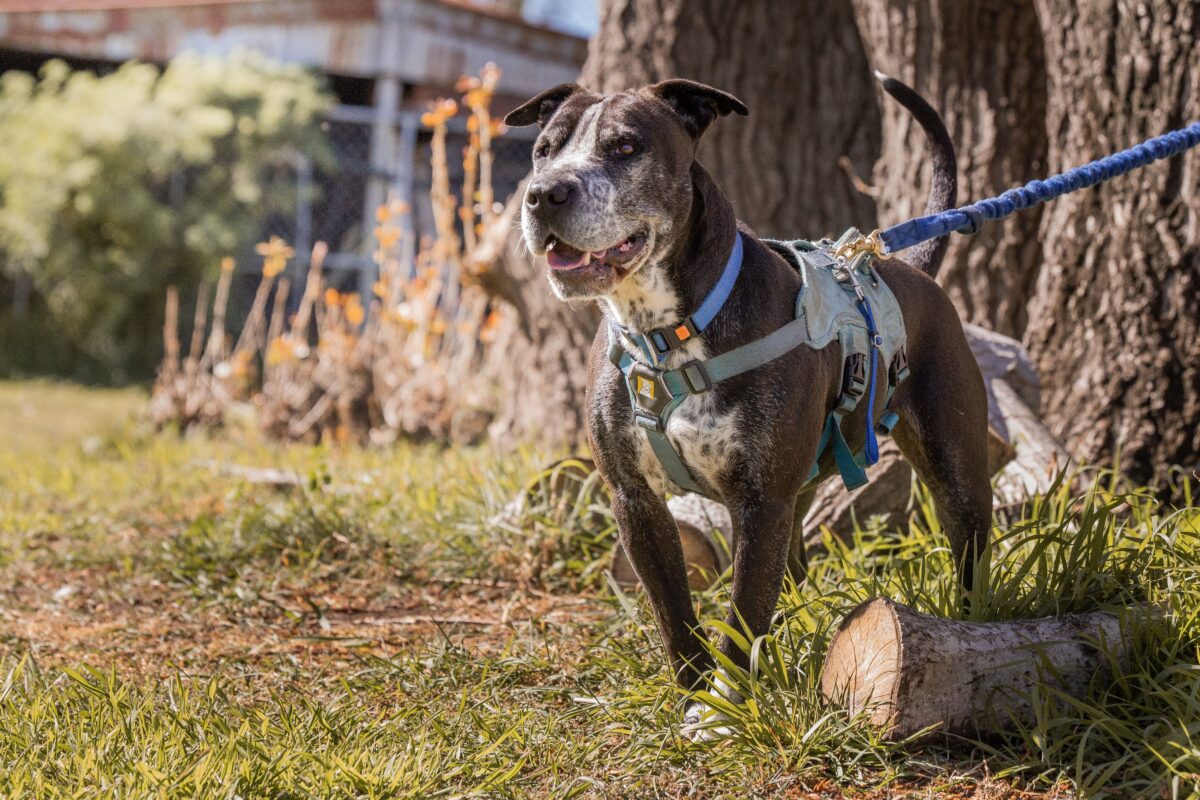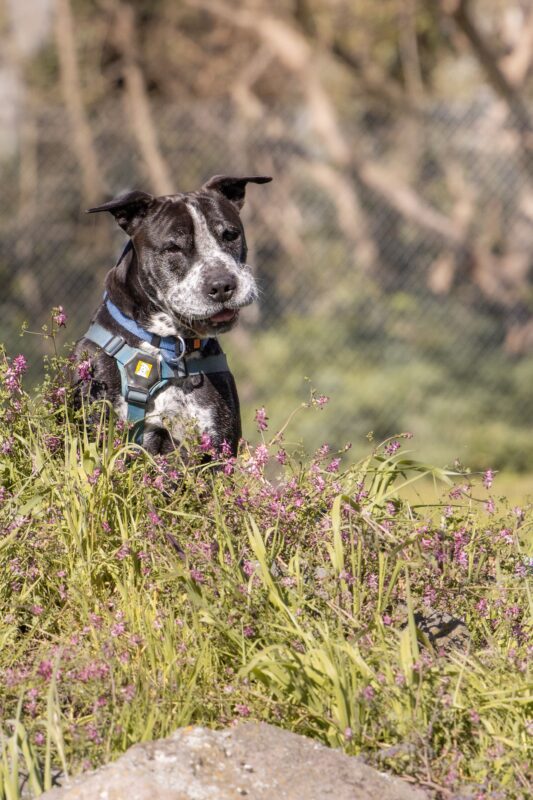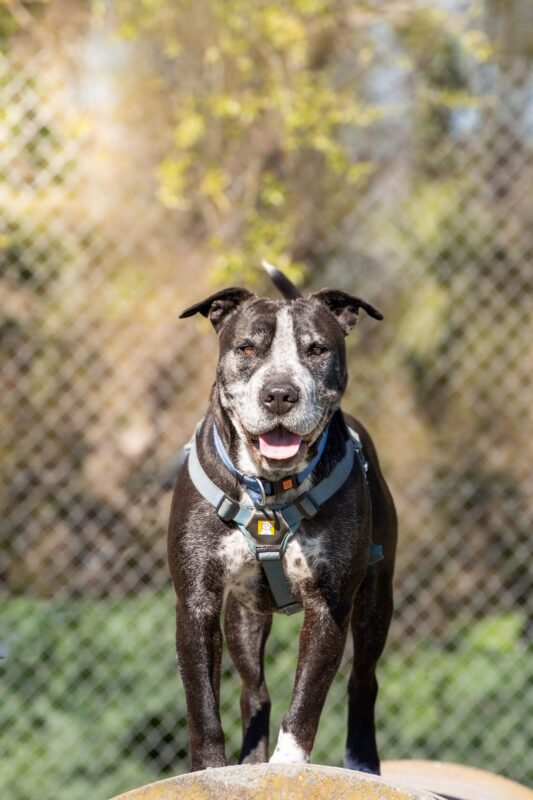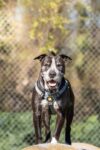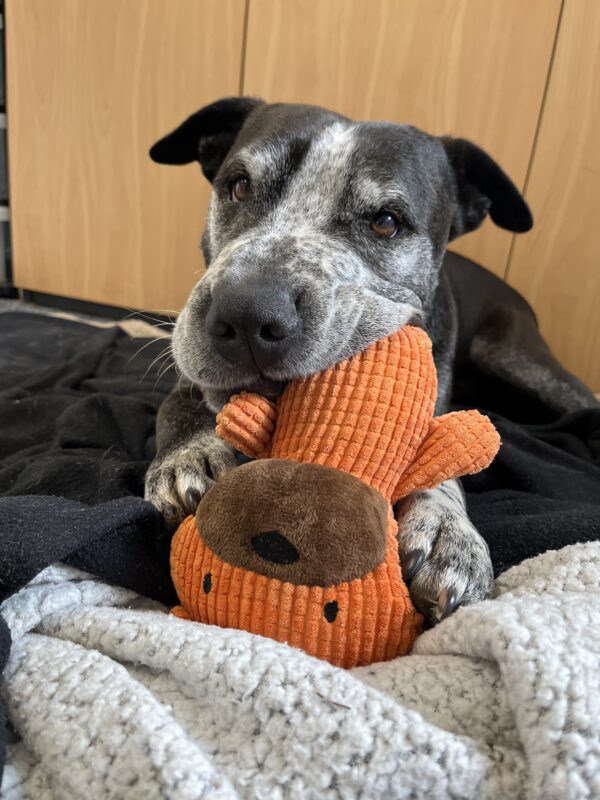 More about Rocco (In foster for life home)
**Update 25/05/2023 Rocco is now working through an extended foster for life application**
Rocco is a handsome 7 year old Staffy/Shar Pei cross who we homed in late 2019, but sadly returned to us in 2022.
We are looking for a very special home or permanent foster for our boy, as he has undoubtedly touched many hearts while he has been here, both within our team members and external visitors (he has been a star tour guide for visiting kids and groups).
Rocco is a bold man, who is that 'socially awkward' member of the public who rushes up to other dogs and greets them with a big hello in their face. Unfortunately, due to not all dogs receiving this well (just like not all people receiving a stranger giving them an instant hug well!!), he had three incidents where it has resulted in a dog fight – leaving Rocco classified by deed.
Being classified by deed means that Rocco must be wearing his muzzle whenever he is off private property, with no exceptions. He must also never be let off-leash and needs very particular fencing (allowing front door visitor access without the dog being able to access the front door). Luckily, Rocco is happy in his muzzle, and this does not stop him from going out and exploring the world on his community walks.
Rocco is a people-loving boy, who is happy to see and engage with everyone. He is playful and loves his tug toy. He adores attention and there is no doubt that his new owner (and any visitors he meets) will be greeted with a wiggly bum every single time. His lack of social skills with other dogs is a work in progress, and he is learning with our guidance, the correct way to greet a dog. He can now calmly trot beside the desexed male we have been mixing him with and is not overly interested in him. He has also socialised (while wearing his muzzle) with two young female dogs here at the shelter and played nicely with them. However, he will need to go to a home where there are no other pets.
Rocco requires a calm home, with a responsible owner who will take his classification seriously. He is good with kids, but they will need to be dog savvy when living with him full time as he can be full-on at times. He loves the comforts of home, and sleeps in the office overnight, with the heat pump on, curled up on his blanket. Rocco would love nothing more than to find his own sunny spot on the couch in his forever home.
If you are interested in adopting Rocco, please complete an application form here: https://aus02b.sheltermanager.com/service?account=kburt&method=online_form_html&formid=36
Rocco can also go into a permanent foster home (foster for life)
What is foster for life? 
Foster for life means that Rocco is permanently in Dogwatch's care but allows him to spend the remainder of his life in a home environment.
What Dogwatch will provide/cover:
– Training, guidance & support throughout the remainder of Rocco's life
– Rocco's food and any equipment needed (lead, collar, harness, crate, toys etc)
– Medical expenses for Rocco
Last updated: 25/05/2023