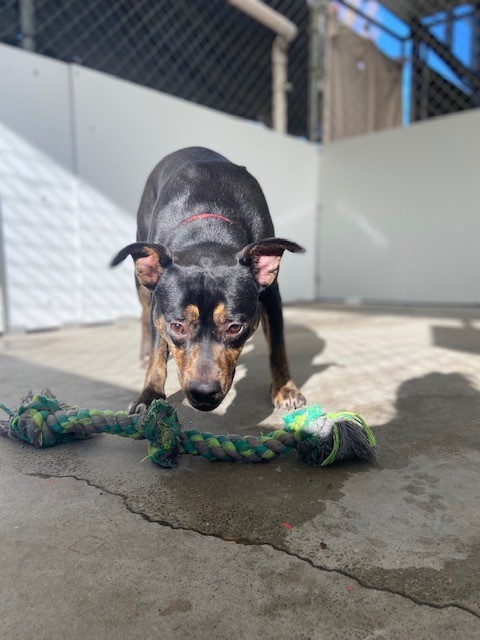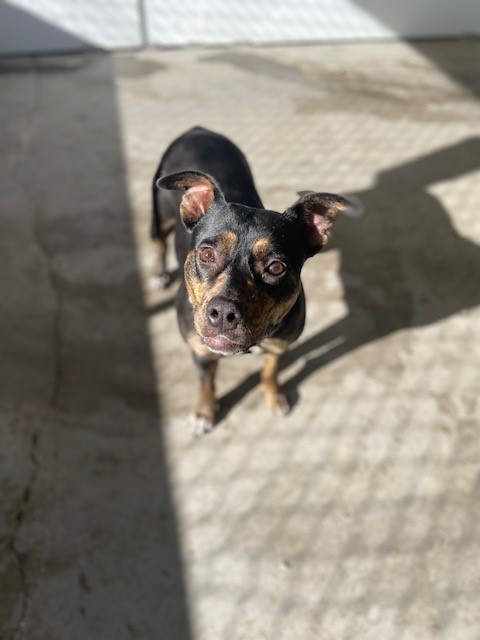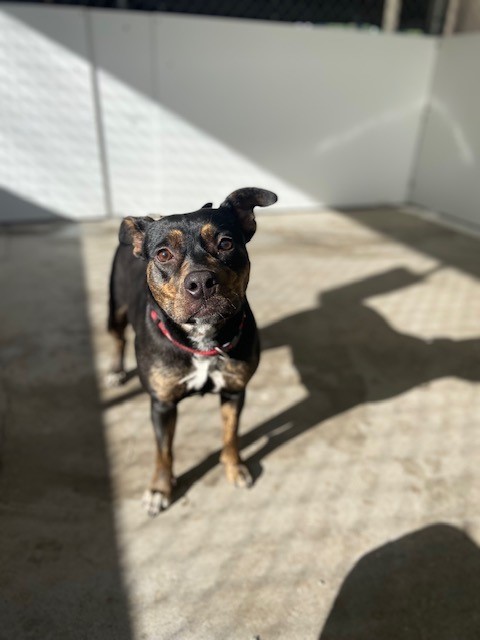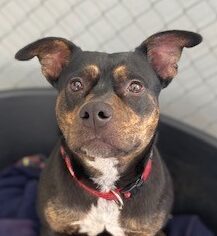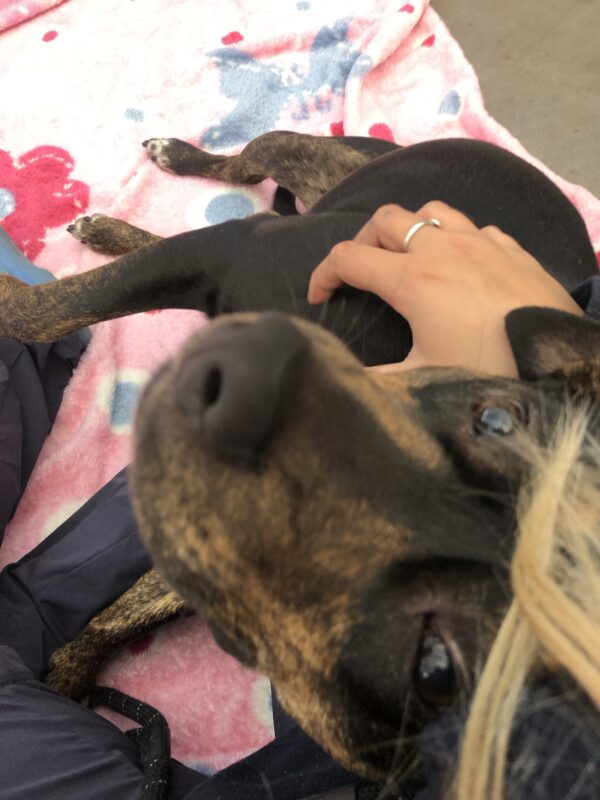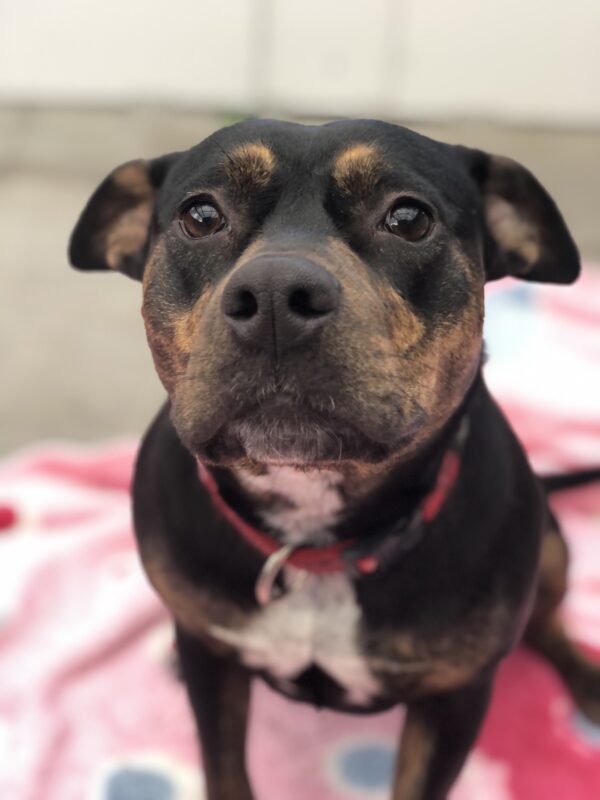 More about Skyla
11/09 Applications for Skyla are closed as she is now on a trial adoption with her new family.
Skyla is a stunning 1.5-year-old Staffy cross rescued from Christchurch City Council Shelter.
Skyla is a bit of a slow-burner in new situations and new people, but once she knows and trusts someone she is the boldest little thing ever. Skyla adores bum scratches, cuddles, and sitting on your lap. She is very affectionate, but she does also have a super playful and energetic streak. She is obsessed with her toys, and will bounce around tossing them to herself. When she first arrived with us, she was very timid, tail tucked, and nervously urinating. But given some time to settle in and get used to a routine, she has really begun to shine and display her true personality. We are expecting her transition into a home will be much the same, so we would expect that anyone wanting to adopt her will be willing to spend as much time as needed with her here at the shelter for her to be fully comfortable before transferring her into a new environment.
Skyla is beautifully natured, and has a strong cheeky streak at times. She can be a bit jumpy and mouthy when she is fully comfortable with someone, but is responding well to training in these situations. It is important that her new owner is willing to go at her pace with training, and does not push her faster than she is willing to go. She has had little exposure to the outside world which has been evident on car journeys and when she went to the vets, so it is likely that she will need gentle introductions to day-to-day parts of life. She will absolutely blossom once she is in a caring and safe home.
Skyla will do well in a calm, adult only home where she gets plenty of opportunities to new things at a gentle rate. She is great at ignoring dogs at distance, but becomes stressed and uncomfortable at close proximity (1m) so will need to be the only dog in a home. Skyla also needs a cat-free home. She is a beautiful girl with so much love to give, and we believe she will make the most excellent companion for someone.
If you think you can offer Skyla the safe haven she needs to flourish, please complete an adoption application.