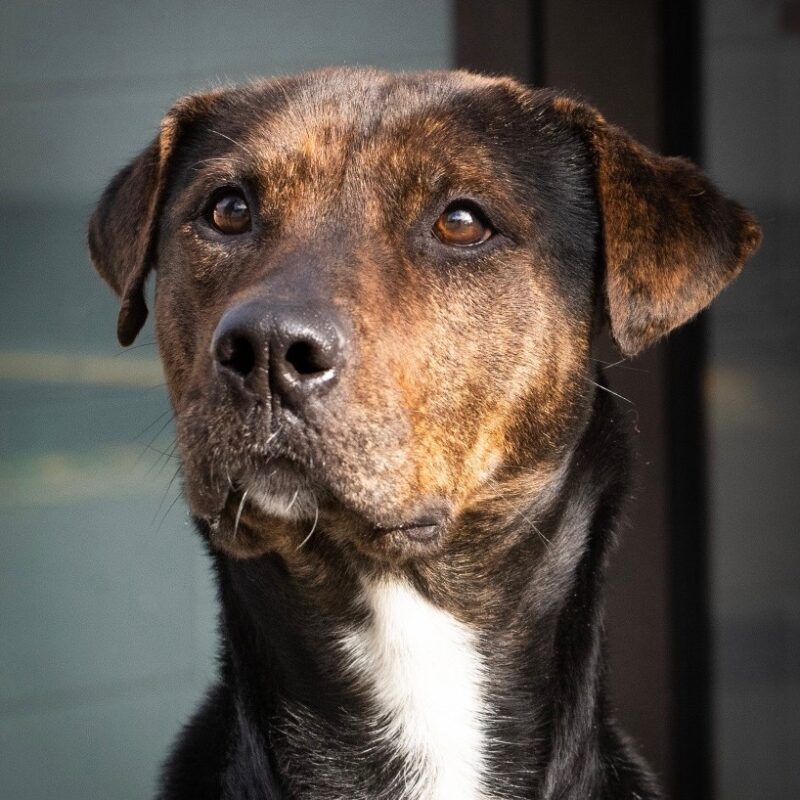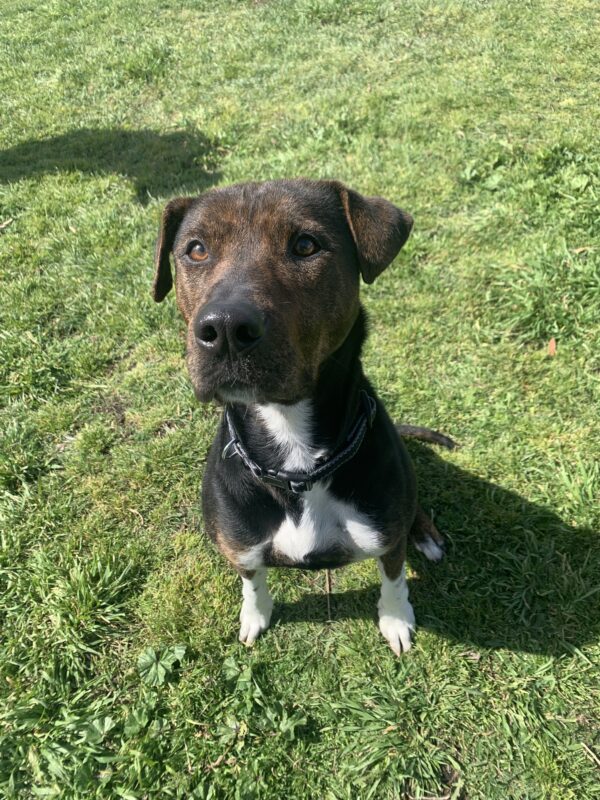 More about Sox
** 16/11/22 – Sox is now on her settling in and support period with a new family ** 
Sox is a stunning 3-year-old Huntaway/Shar Pei cross who came into our care from Christchurch City Council Shelter. She is an incredibly sweet girl with a beautiful nature. Sox is in a foster-home currently to help her gain condition back, as she dropped a lot of weight due to stress while she was in the Council Shelter.
Sox travels amazingly in the car, she will hop in on command and quietly observes the outside world from the backseat. She enjoys her walks and has been non-reactive to everything she has come across so far (other dogs, people, bikes, traffic). She walks beautifully on the lead and has clearly had some training. She has great focus on her handler, and will do anything for a treat.
Sox sleeps well in a crate overnight and has good house manners. She is happy spending short periods alone in the garden, and has certainly not shown to be a stressy girl. She is very affectionate once she gets to know you, and loves nothing more than to put her head in your lap for scratches.
Sox is happy in the presence of other dogs, so long as they are not in her face. She is a "sniff then ignore" kind of girl, and could co-live with a dog that will respect her signals and give her the space she needs. She will quite happily walk alongside a dog in the community, but is not keen on dogs rushing up to her or getting in her face and will politely tell them to back off. Sox is living in a foster-home with a cat, she is cat-trainable but management will need to be put in place as she has been showing more and more interest in the cat as she settles in.
If you are interested in adopting Sox, you can complete an application here.