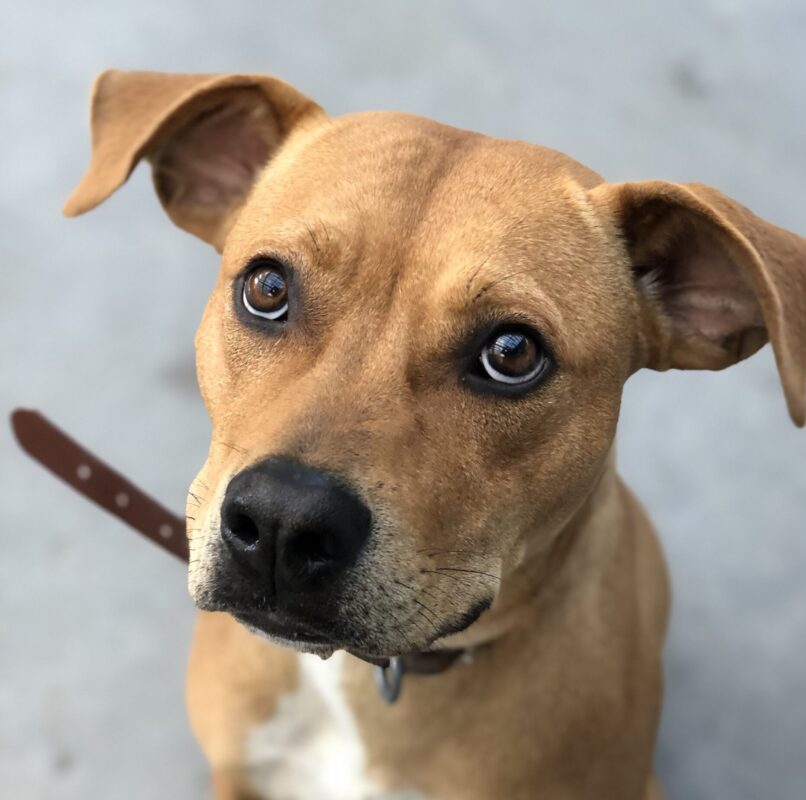 More about Tango
Update 12/4/22: Applications for Tango have closed as he is on a one-month's trial with his new family.
Are you ready to Tango?
Tango is a vibrant, and enthusiastic 10-month-old Boxer cross rescued from Selwyn District Council Shelter.
Tango is a busy bee who is eager to please, and just absolutely craves human affection. Being a young lad, he needs further work on his basics and is still learning that he needs to keep all four paws on the ground if he wants any attention. He is a big boy with loads of energy to burn and would benefit from an active lifestyle which also involves plenty of mental stimulation.
Tango has recently been desexed, so we are yet to mix him with any other dogs, but this will be done as soon as he is healed. However, we have been told he was non-reactive and in happy company of both small/large and male/female dogs while he was in Selwyn District Shelter. We plan on gathering some dog-socialisation information over the next week so we can provide further information on this very soon.
Tango would do well in a home with dog-savvy kids (who don't mind a bouncy, and boisterous big dog) and some daytime company. He is still a puppy, so you are likely to going to need to 'puppy proof' your house, and provide him with safe, appropriate chewing alternatives. Tango cannot go to a home with any livestock, chickens, or small animals. He is an absolute darling, and is food-driven so has great potential, but he will need an owner who will put the time and commitment into his ongoing training.
If you think you can provide Tango with the love & guidance he deserves, please complete an application form here.