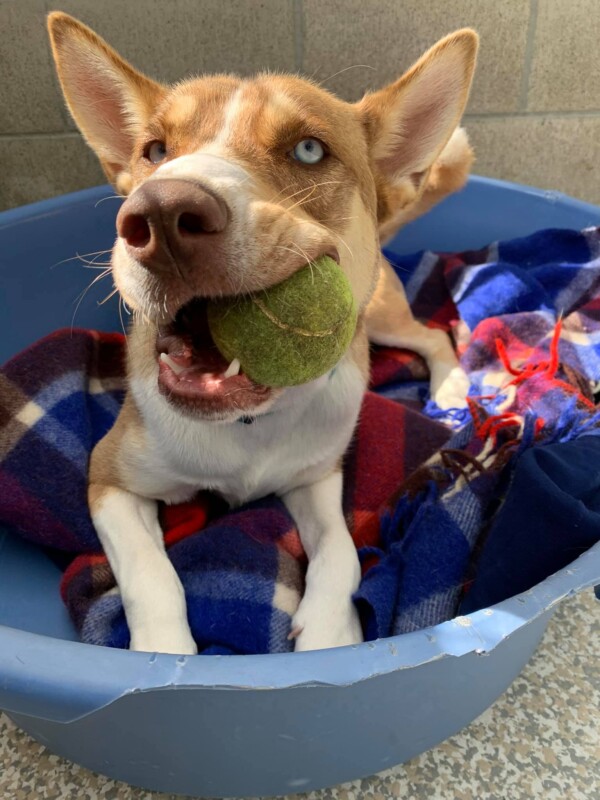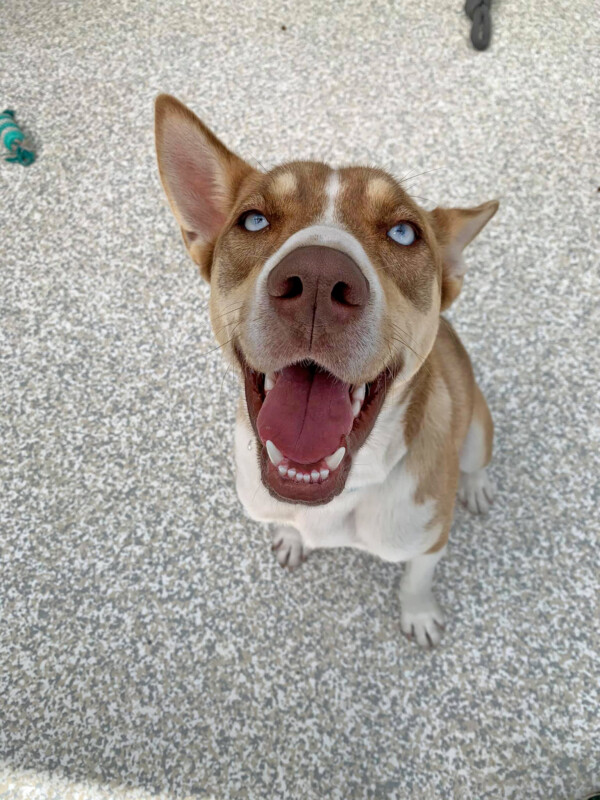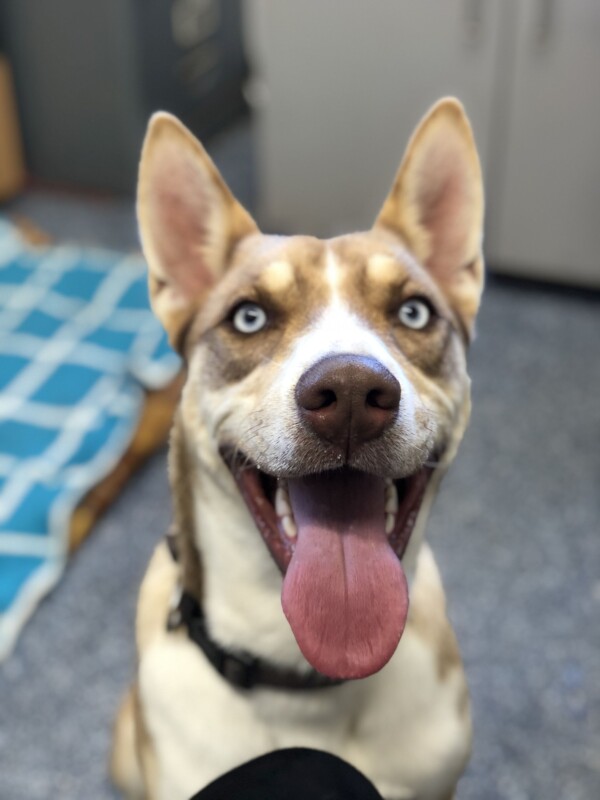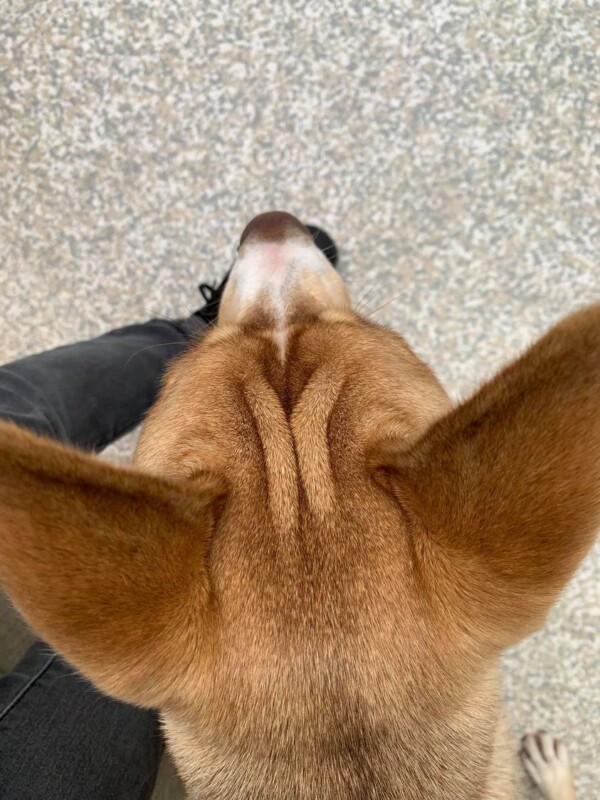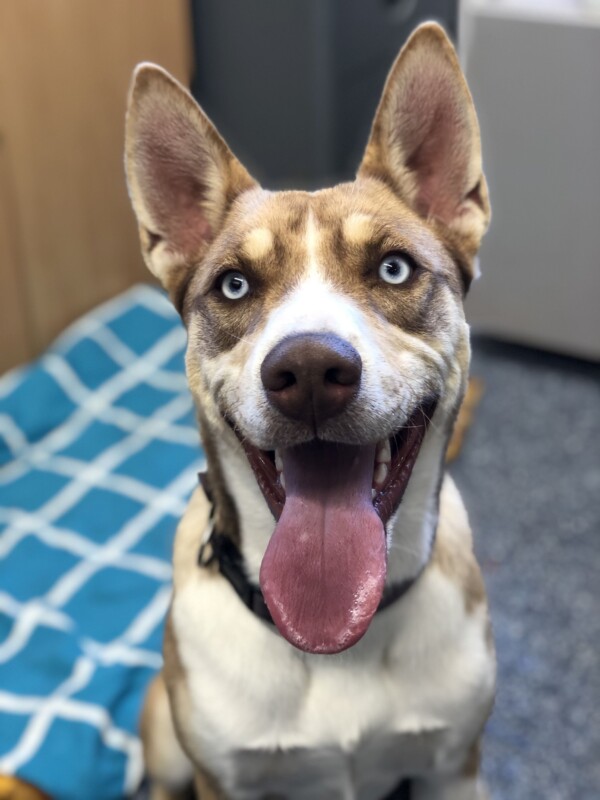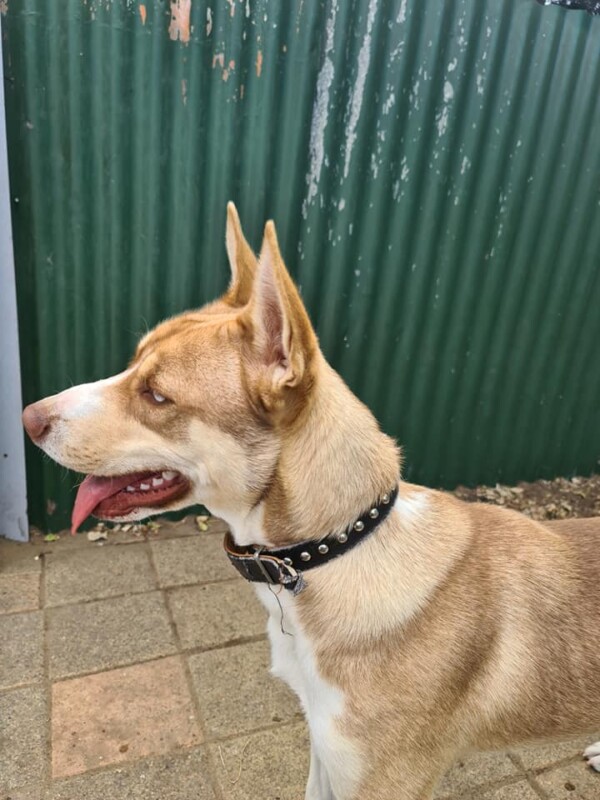 More about Titan
**UPDATE** Applications are currently closed for Titan as he is on a home trial
Titan is a 10 month old Husky cross rescued from a private situation. He is a sweet, loving boy with oodles of energy and personality.
A typical puppy – he is learning about his world and the correct way to interact with it.  His new owner must be committed to continuing his training on loose-lead walking, jumping and over-excited greetings.  He could potentially benefit from a second dog, but we would advise a socially mature, calm dog to show him the ropes.  Titan is a smart boy and clearly wants to please which will make training rewarding for both him and his new owner.
Titan craves human affection and company, he will howl and cry when left along for long periods so daytime company is a must.
He has a medium to high energy level and loves to play.  He can be a little anxious when being handled but we expect this to improve with kindness and consistency.   He is best suited to a home without young children because of his behaviour when over excited (jumping/mouthing) – older children are a possibility but they would need to be very dog-savvy and able to ignore unwanted behaviour and reinforce good manners and calm behaviour.
Titan is very keen to meet and greet other dogs which he does with huge enthusiasm.  He loves to play but is still young and energetic with no 'off switch' which can be overwhelming for some dogs so his new owner will need to regulate and monitor his social interactions. Sensible introductions to new dogs and ongoing training will be a must.
He has not been tested around cats.
Titan is a really gorgeous boy who just needs the right owner to help him reach his full potential.