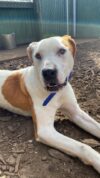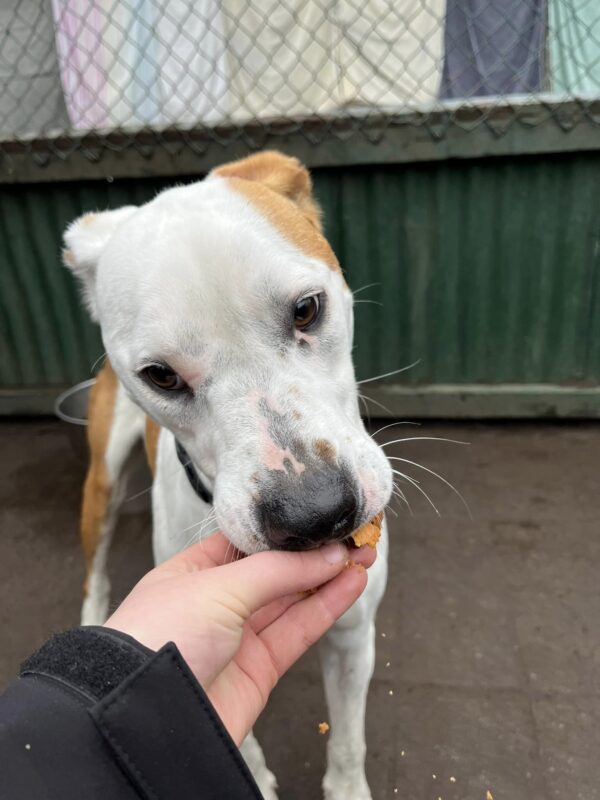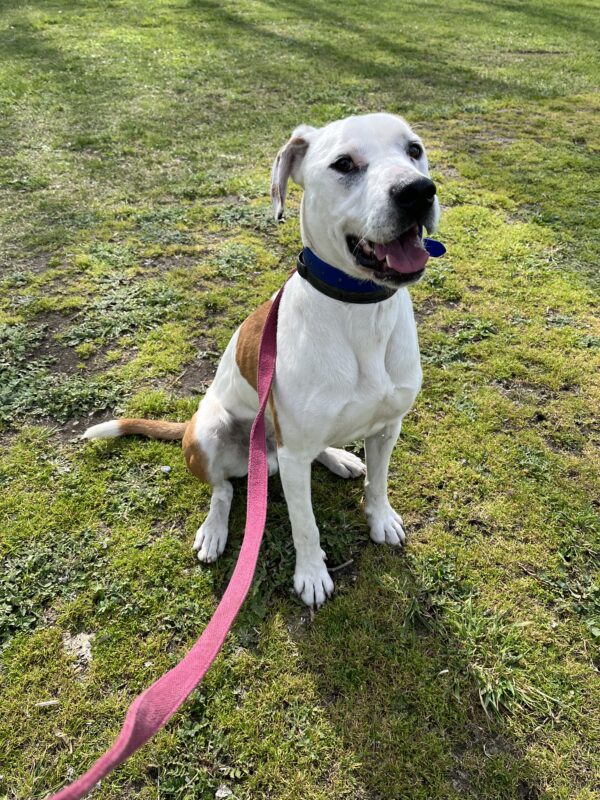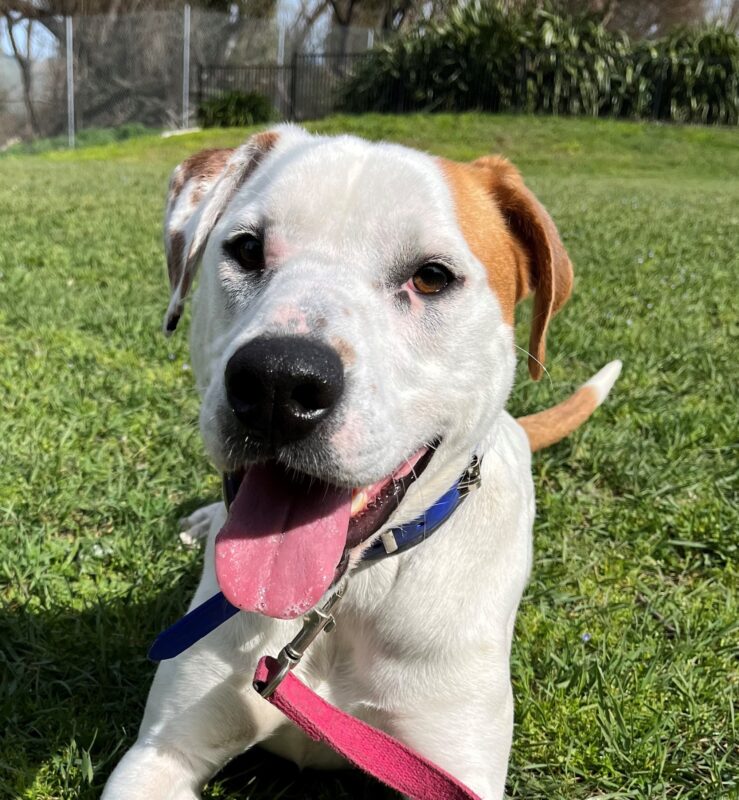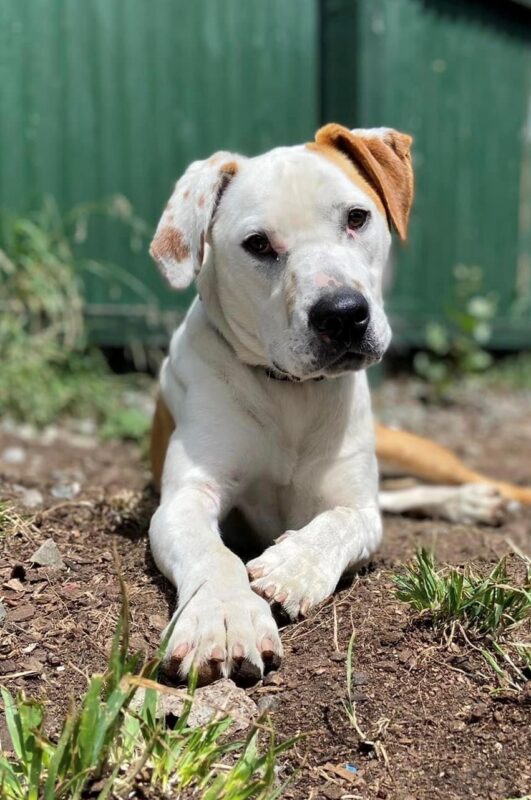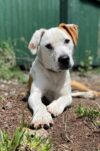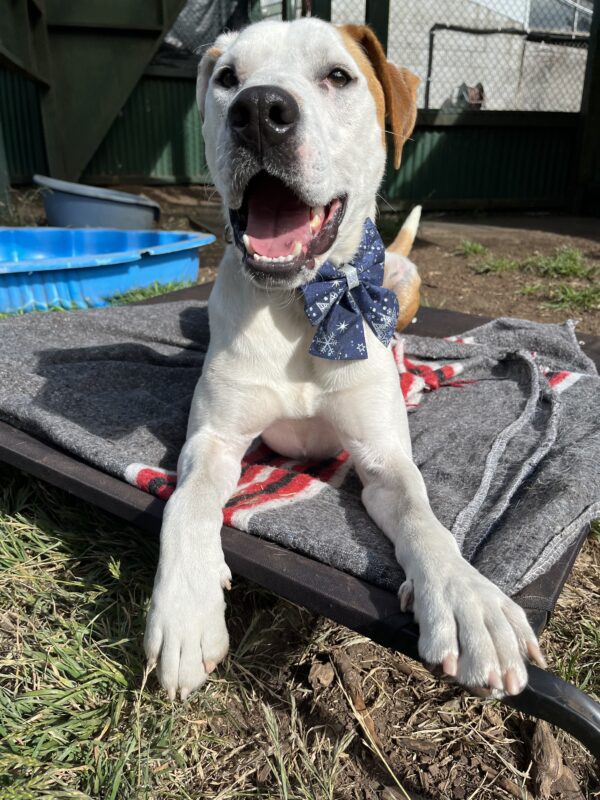 More about Trapper
**Update 13/06/2023 – Trapper is now on a settling and support period with his new family, so his applications are now closed**
Trapper is our very handsome 2 year old American Bulldog x that came into our care from the Christchurch City Council Shelter last June and is looking for his forever home. Trapper was given his name after the Christchurch City Council had to place out a dog trap to catch him as he had been running scared at the beach for a few weeks.
Trapper is what we call a bit of a 'slow burner' and is learning that the big wide world and everything in it, isn't so scary! He is doing super well with meeting new people and LOVES our staff and some of our volunteers. Once he gets to know you, he is a playful, cheeky young man and will make a great companion for someone. He has been good with other dogs at the shelter and we think that he would do well in a home with a second dog as he does gain confidence with another dog.
We are looking for a home that will be patient and willing to work at Trapper's pace (with our guidance and support) to ensure that he flourishes in his new home. He will need a quiet home, preferably one that is adult only, but we are open to a home with calm older dog savvy children (13+).  His adopters must be prepared to work through an extended adoption process as he is not a dog that you can take home after a few meet and greets. Trapper needs time to build trust and confidence with new people.  We do not know if Trapper is good with cats as he has not yet been cat tested.
If you think you can provide Trapper with the quiet, patient and committed home that he needs, please complete an application form here:  https://aus02b.sheltermanager.com/service?account=kburt&method=online_form_html&formid=36
Last updated 25/05/2023