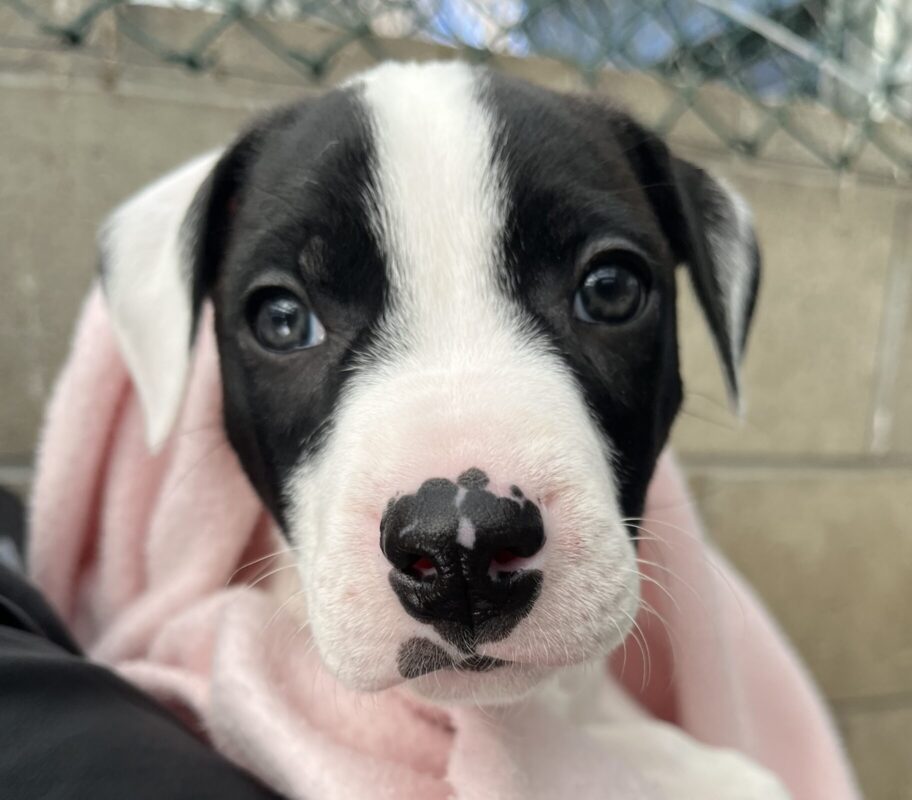 More about Wil Wheaton
Update 21/08/22 – Wil Wheaton is now on trial adoption with a family**
Will Wheaton is a handsome male 8-week-old Shar Pei/Staffy cross whom we rescued from a private situation with his eight litter mates. He is a bold, confident boy who is eager to please and adores attention.
We are looking for someone who can offer minimal hours alone (at-least while he is young) and who will be committed to providing basic training so that Will Wheaton can be the best dog he can be.
If you think you can offer Will Wheaton a loving, family home then please complete an adoption application here.