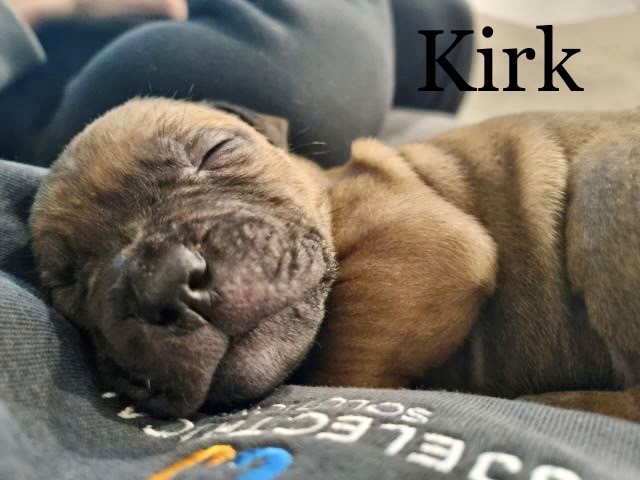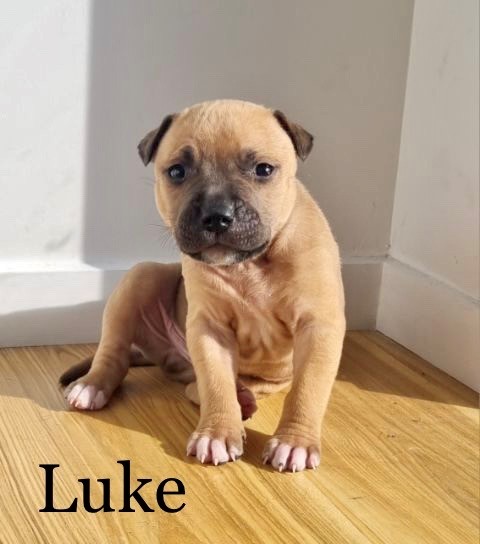 More about Amstaff x Bullmastiff Puppies
** Update 14/8/23 – Lorelai and Dean are no longer available for adoption as we are working through an adoption process with great families**
Introducing Lorelai, Rory (female), Kirk, Logan, Dean, Jess (Male) and Luke. These gorgeous puppies are 3.5 week old Amstaff x Bullmastiff Puppies who recently came into our care from a private situation.
The puppies have gone into foster homes to ensure that they get the right feeding, care and socialisation before they are ready to go into their new homes at 8 weeks of age (from the 25th August).
We expect these puppies to be medium to large sized dogs. We are looking for homes that can offer daytime company (maximum 4 hours home alone per day) along with providing the socialisation, enrichment and nurturing that puppies need to succeed in the big wide world!
If you are interested in adopting one of these puppies, please complete an application form here: https://service.sheltermanager.com/asmservice?account=dogwatch1928&method=online_form_html&formid=36