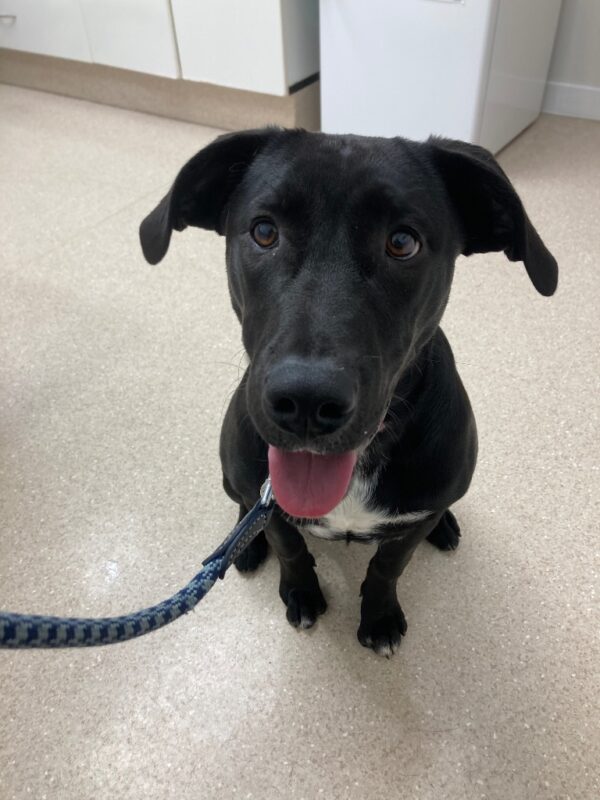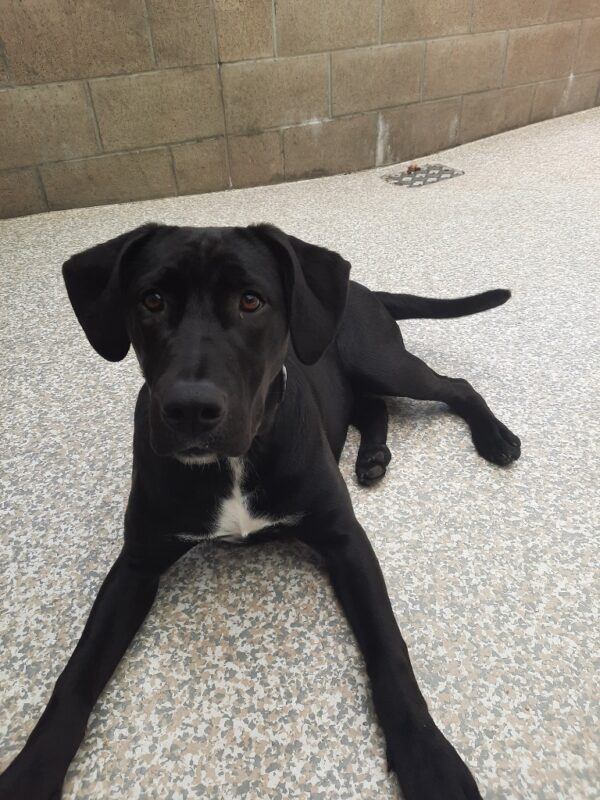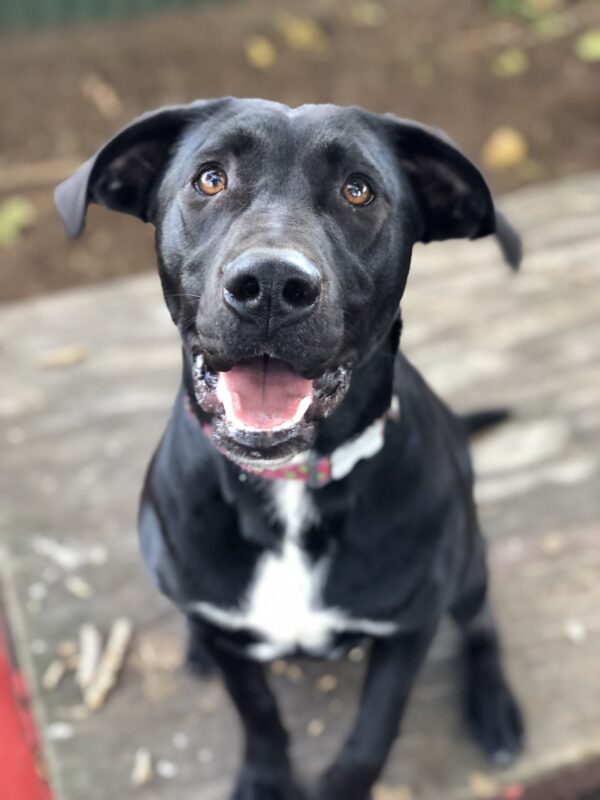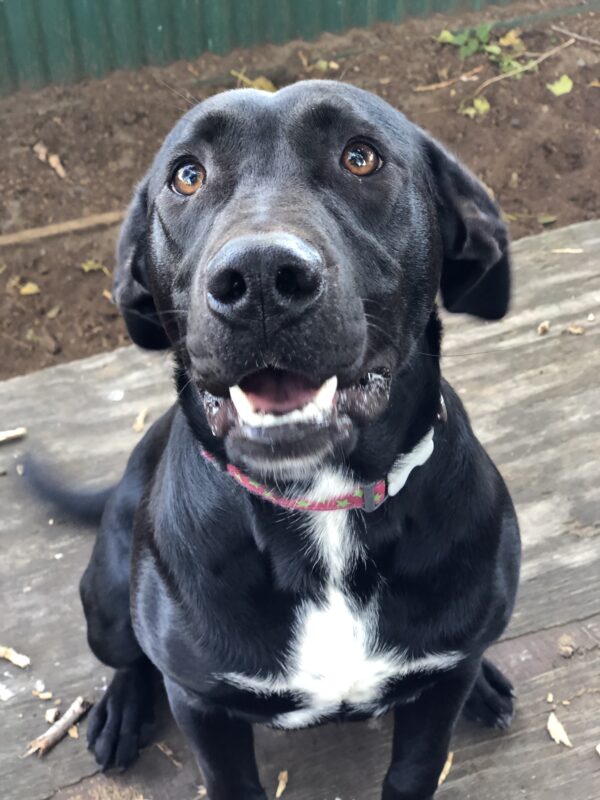 More about Astrid
Update 2/4/22: Applications for Astrid are closed as she is now on trial adoption with her new family.
Astrid is a stunning 9-month-old Labrador cross rescued from Christchurch City Council Shelter. She is a bundle of black & white fun, and is just so excited about every aspect of life. Astrid is a bold wee girl with oodles of energy, which she would love to be able to expend with her very own people.
Astrid is incredibly people social, and laps up any attention she can get. Being a puppy, we are working on basic training such as 'four paws' on the ground (no jumping up) and sit, stay, and down. She has amazing potential, and will flourish with someone who will put the time into continuing with her training and who will provide her with plenty of new experiences. Astrid travels well, she does great at the vets, and is just a happy, social girl. She has a huge personality and will benefit from lots of mental stimulation, exercise, and calm time.
Astrid has not yet been mixed here at Dogwatch, but she had great interactions with a female dog while she was at Christchurch City Council Shelter. She was described to be quite full-on with boisterous play, which was a wee bit too much for a male Shihtzu cross she also met. She has not been cat-tested.
Astrid would do well in a home with dog-savvy children, and potentially a second dog if managed well. She needs an owner who will commit to her ongoing training. Astrid can be quite mouthy and jumpy when excited, so the whole household needs to be comfortable with redirecting these things. She is a beautiful girl and we can't wait to see her grow through experiences and training.
If you think you can provide Astrid with the love and training she requires, please complete our adoption application.