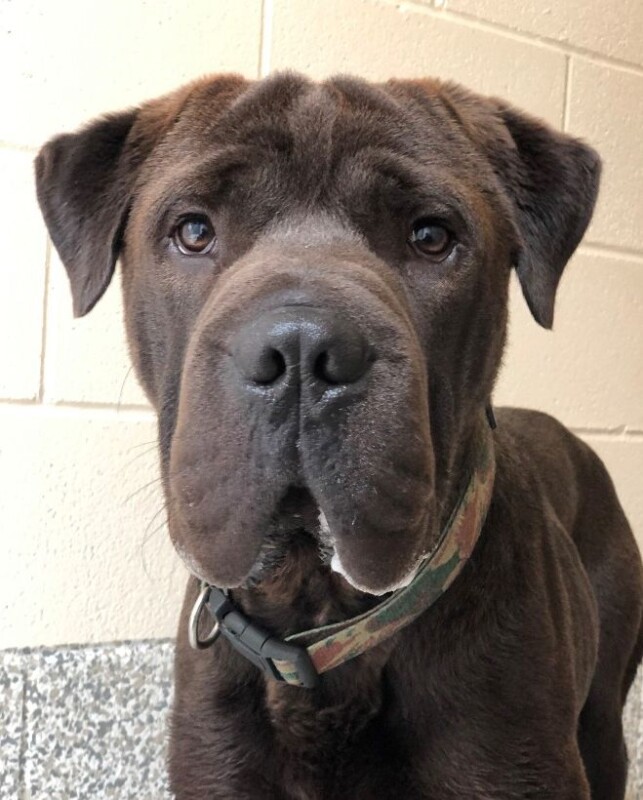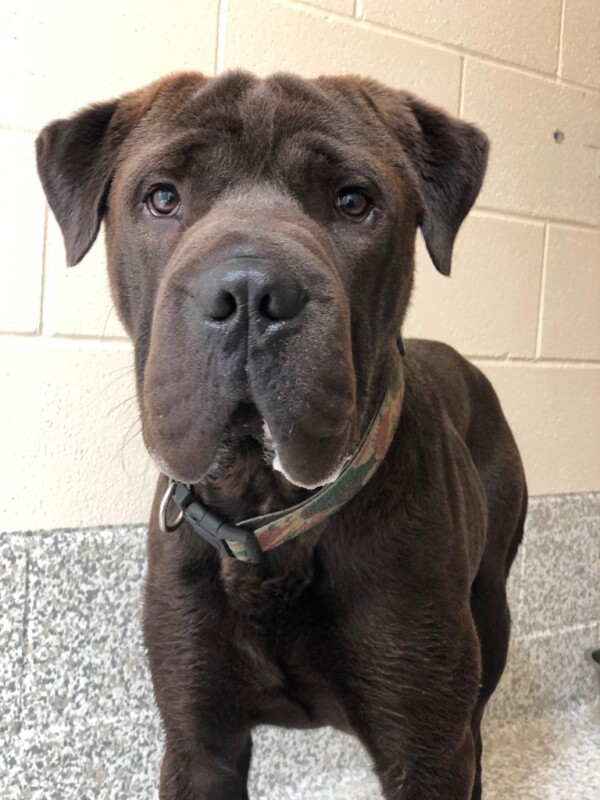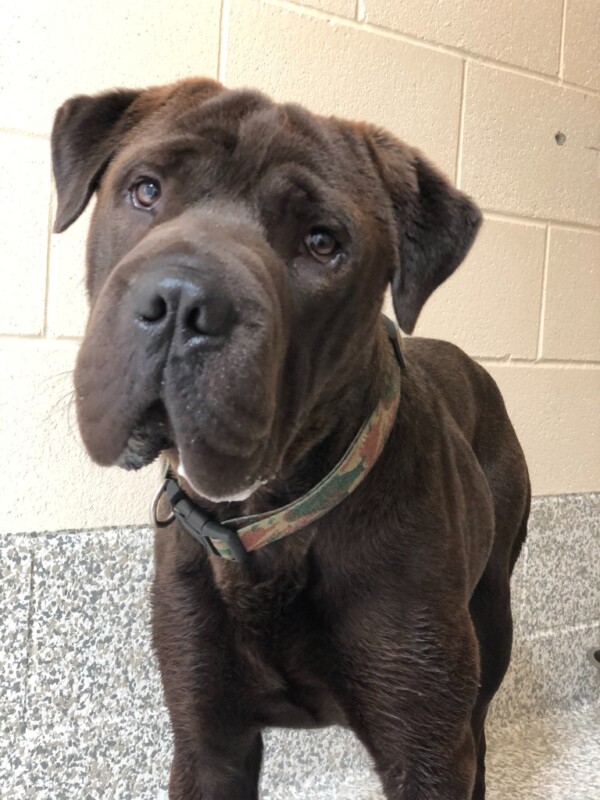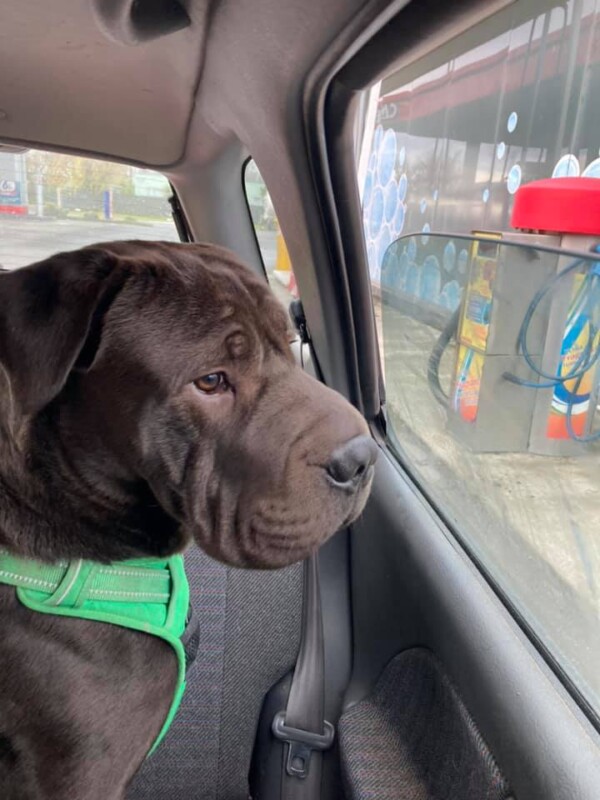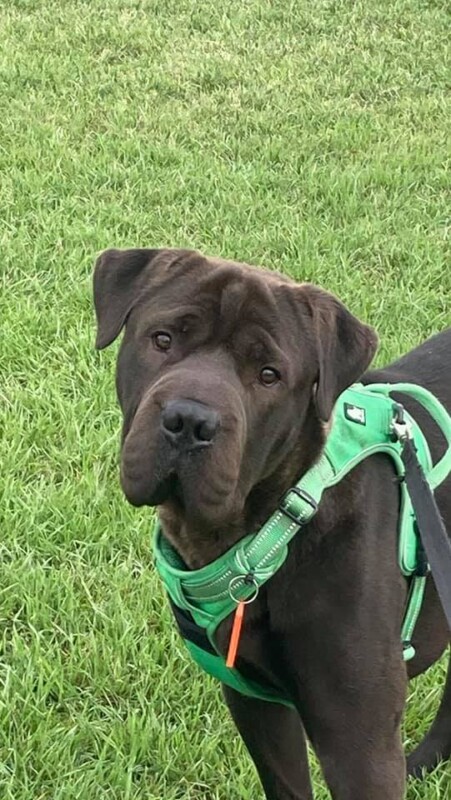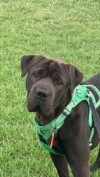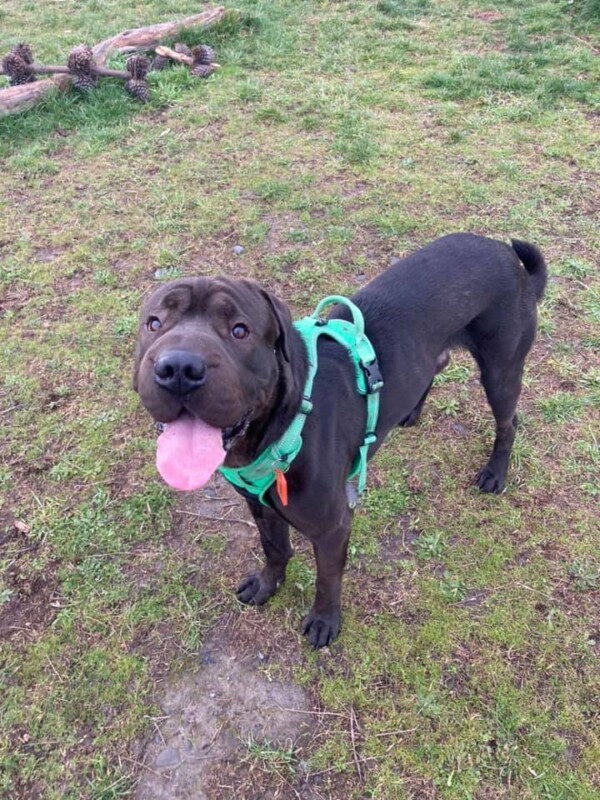 More about Benji
Benji is a gorgeous, slobbery 1-year-old Shar Pei/Mastiff cross rescued from Christchurch City Council Shelter.
Benji is a special case, who has had very limited life experiences and opportunities for socialisation with people. He lived his younger months on a longline outside without shelter or water. Because of this, he missed the critical window for socialisation as a puppy which has been detrimental, and he has a hard time trusting people.
Benji is a very nervous boy and has a fear of virtually every new person he meets, especially with men. However, once you have built trust with him, he is an affectionate goofball and will greet you with a wiggly bum and probably a sock or a toy. He absolutely LOVES the water and loves to run.
Benji has been in foster care with a couple and a second dog for the past six-months. His foster mum is his absolute favourite person, but he does love pats from his foster dad, however he is still very wary of him when he is standing and walking around. His 'dog sister' Coco, has been a huge help with his confidence as he looks to her for reassurance. Benji is a happy boy and once he trusts you, he will make you laugh every day with his goofy playstyle and slobbery kisses.
Benji loves to go out exploring, however he is extremely strong on the lead, especially when there are unknown people nearby. You need to have a good grip, or you may end up in the bushes with him.
Benji needs a special home, which is very quiet with not a lot foot traffic and minimal visitors. He requires an owner who will be extremely patient and progress at his own pace. We recommend an adult only home due to his timid nature.
He will need to be a second dog, so we will not be rehoming him to a home as an only dog. He can be boisterous around other dogs and does not always understand other dog's cues. He likes to sit on top of his dog sister, so he may not be suitable to live with a small dog. He is okay for several hours without human company, with the company of another dog. Benji's new owner must understand that it will be an extended adoption process which is needed to build his trust and confidence before he goes to his new home. Ongoing support from our staff and trainers will be provided throughout.
If you think you can offer Benji the time, patience and commitment he needs, please fill in this online application form.
Last updated: 29/7/21