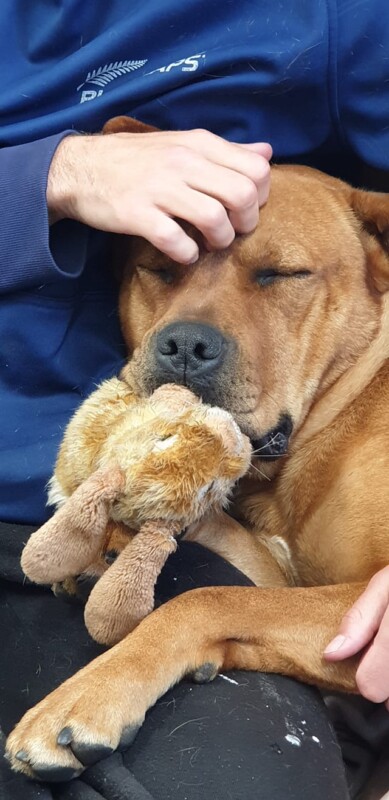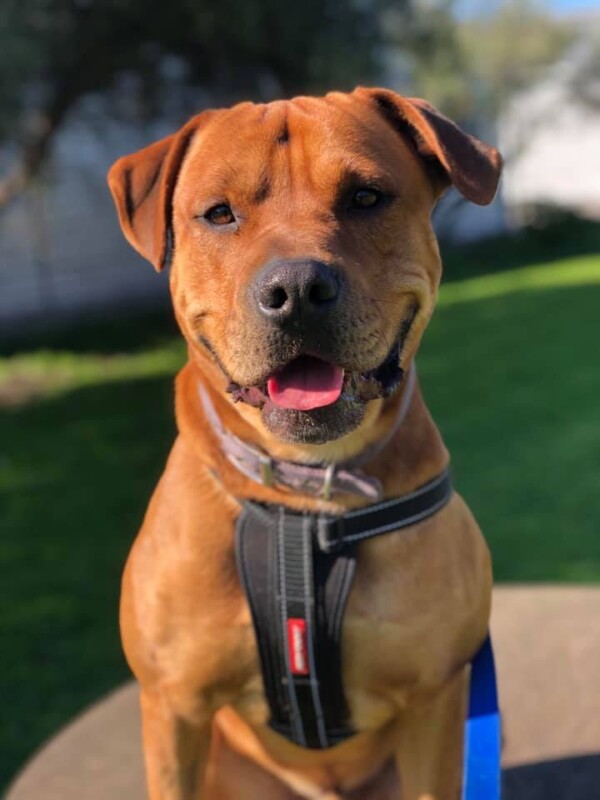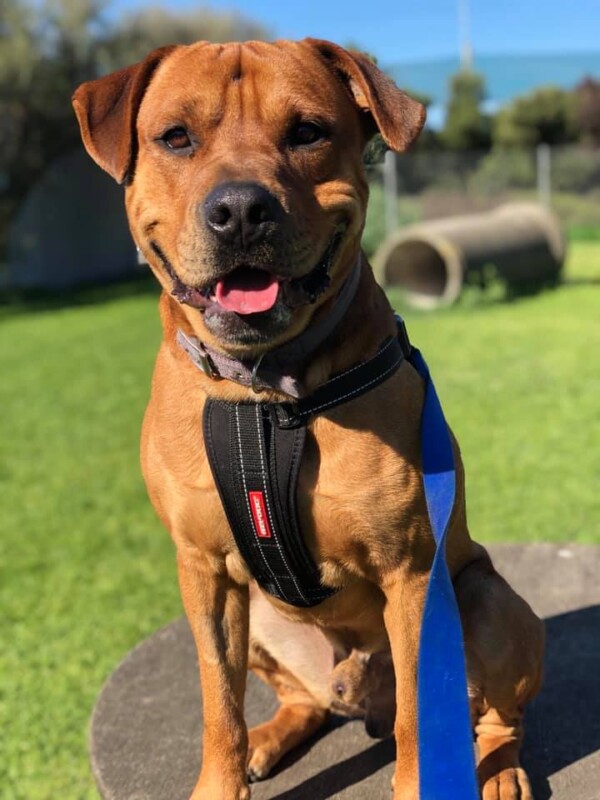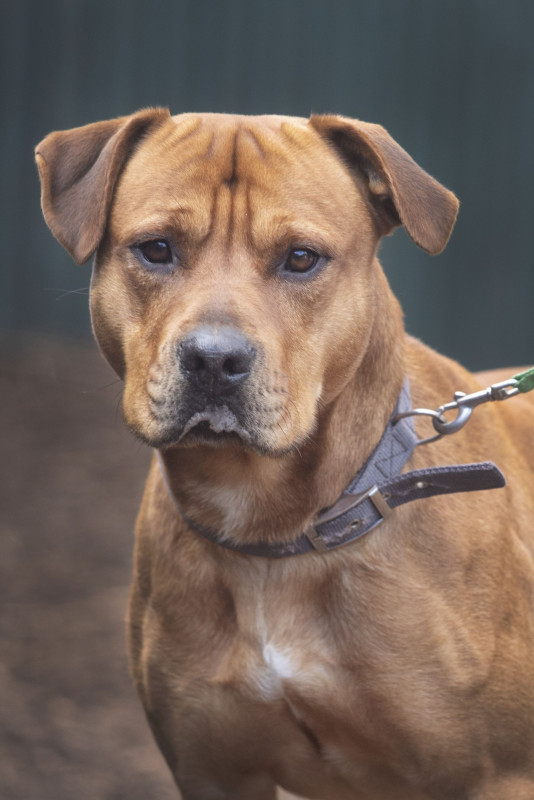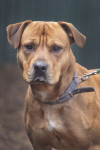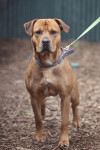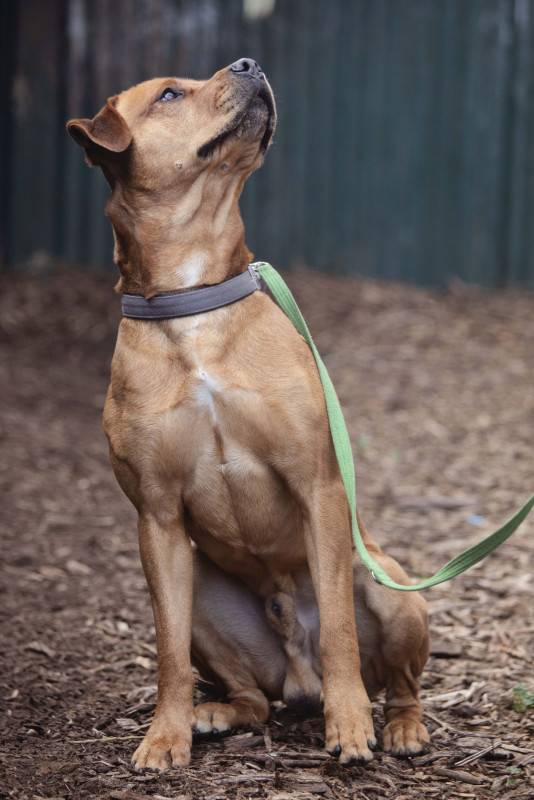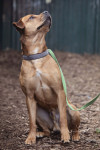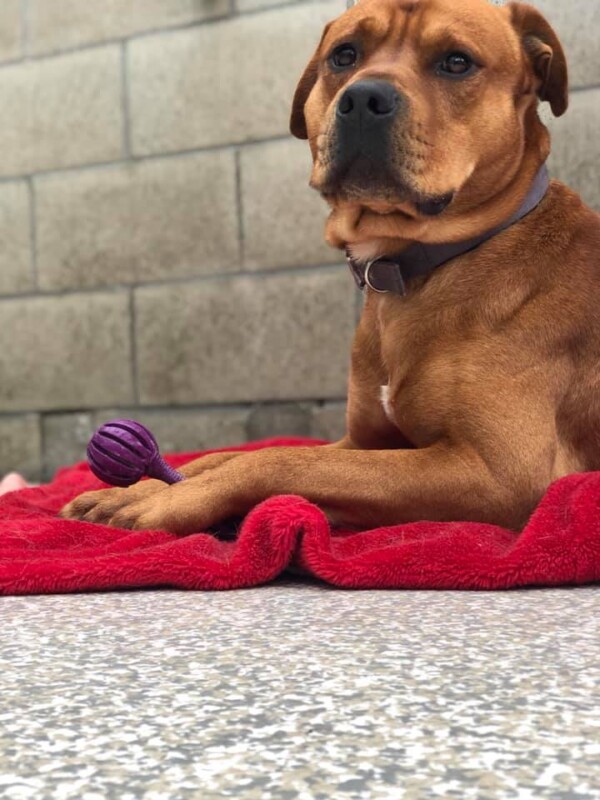 More about Boss
Boss is a big strong boy with a heart of gold, huge character and good manners. He likes human company (he thinks he is a lap dog and likes to sit on your lap for cuddles) but can be anxious and fearful around new people.
So far we have successfully mixed Boss with two females dogs and a male puppy. He has adapted his playstyle each time to suit the other dog but can be boisterous and rough.
While he has been with us we have had to treat Boss for interdigital dermatitis (skin irritation between his toes), we are unsure what is causing this but have been advised by the vet that his paws need to be kept dry as much as possible which may make him unsuitable for beach walks or river activities etc. This has been a recurring problem but it is still unclear whether it will continue to be for the rest of his life or whether it will be able to be managed/kept under control by diet.
Boss has a medium energy level and loves going for a run out in the back paddock. He loves going in the car but when walking he is quite anxious around traffic and the movements out on the road. We are working on building his confidence, particularly around road walks. He enjoys playing with his toys, particularly balls and rope toys. He is very food-focused, we are currently working on his patience around waiting for food and his new owner will have to continue to train in this manner.
Boss is very strong and will do best in a home with no or older/mature children due to his strong, bouncy play and food obsession. Because he is wary around loud noises such as lawn mowers and traffic we would like to see him in a calm, quiet home (preferably not on a main road) where he is able to desensitise at his own pace and continue to build his confidence.
If you think you can give this big, beautiful hunk-of-a-dog the safe, loving home that he deserves and would like to be considered to adopt him please fill in and submit this online  Application Form