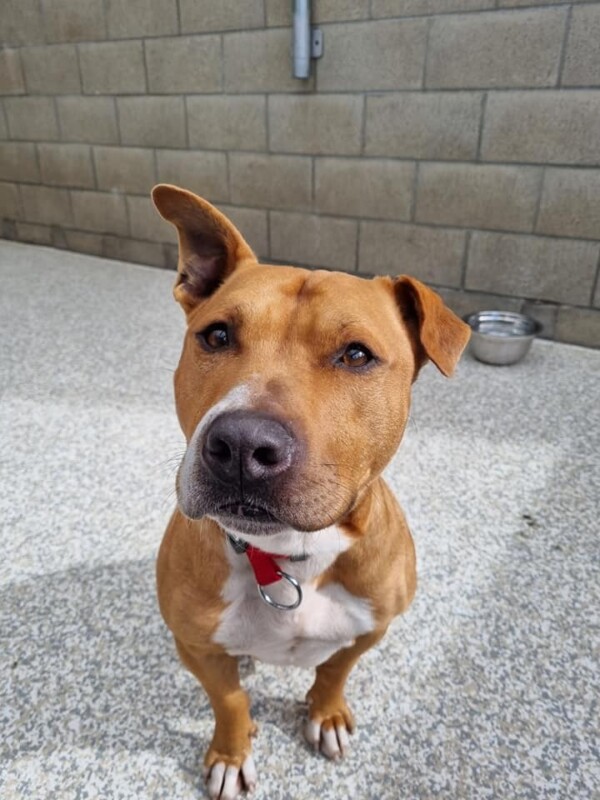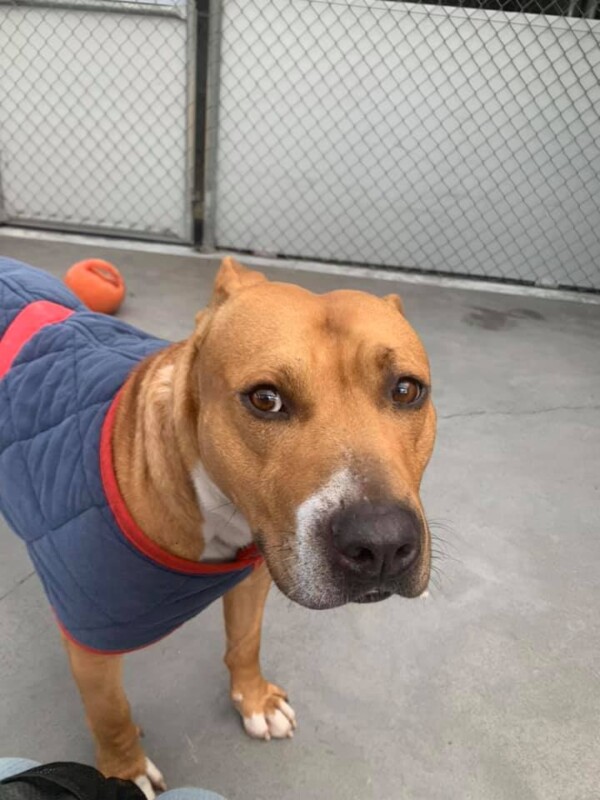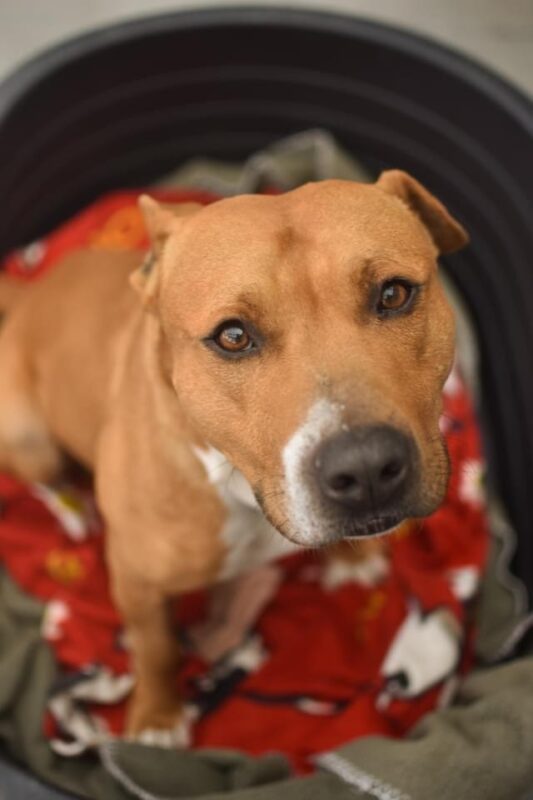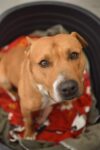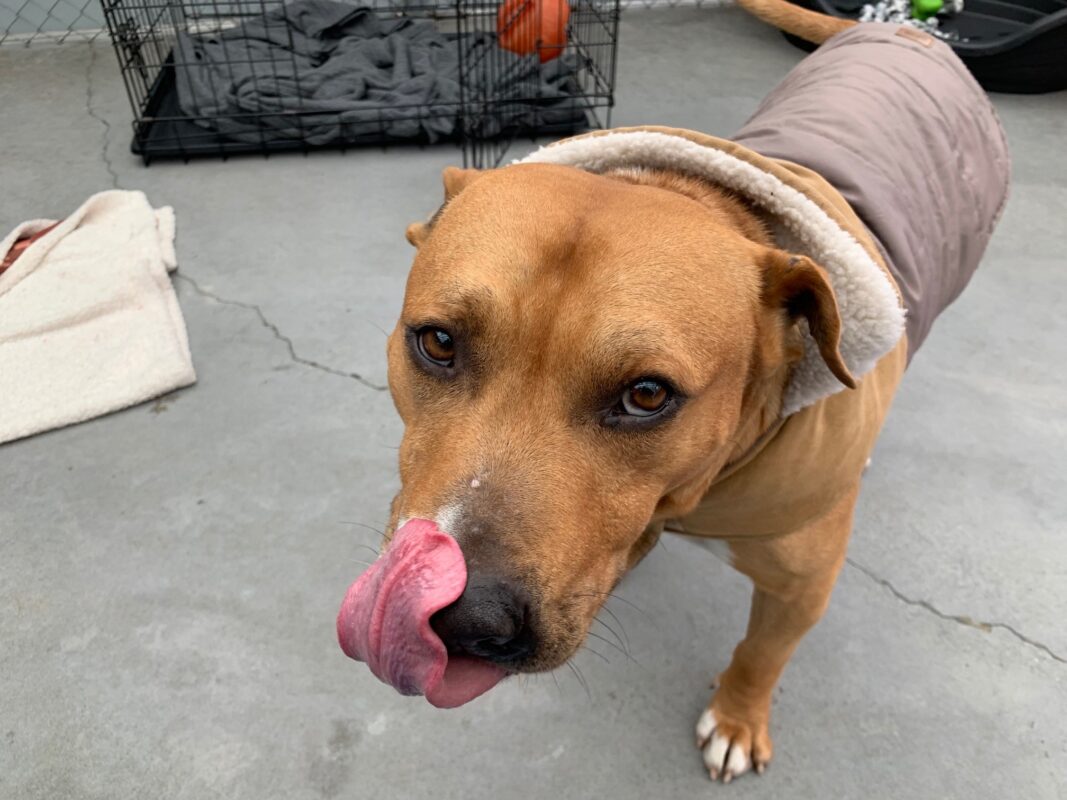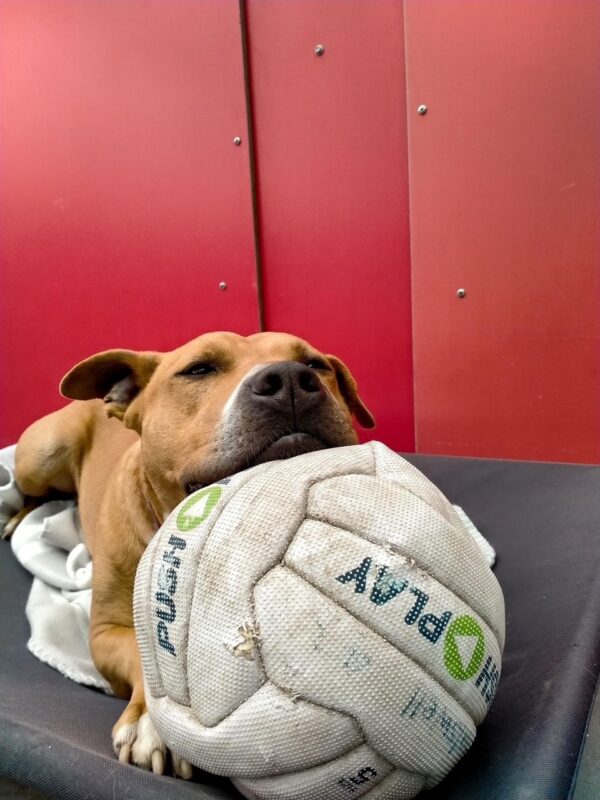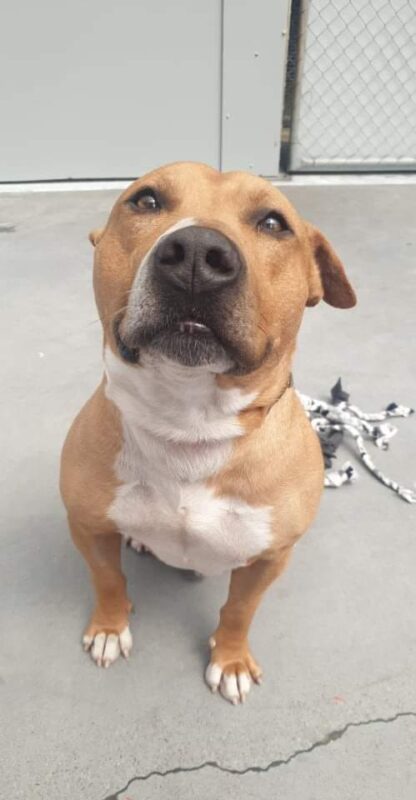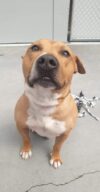 More about Carlos
Update 15/2/22: Applications for Carlos have closed as he is now on a month's trial adoption with his new family
Carlos is a handsome 8-year-old Staffy cross rescued from Christchurch City Council Shelter.
Carlos is a charming boy who has stolen the hearts of everyone here at the Adoption Centre. He absolutely adores getting out on adventures in the community and can periodically be quite strong on the lead (especially at the beginning and when he wants to change direction). He can be adamant on where he would like to walk, and you may find him wanting to cross the road or change direction – he is a dog that knows what he wants! We like to call this his "4WD" mode, which means he will need an owner capable of handling his superman moments.
Carlos is an easy going and sweet boy, however he does have quite severe arthritis which he is on long-term pain relief for. This unfortunately comes with age, but it certainly has not affected his enthusiastic and loving nature. He has also just started some medication for what we believe is OCD behaviour – we should hopefully see whether this makes a difference over the next 4-6 weeks. He goes through periods throughout the day of spinning in circles and barking at thin air, which includes during any car travel. He needs containment/restraint while travelling in vehicles because of this. He also must be muzzled at the vets as he can be a bit unsure, however he is completely muzzled trained and comfortable with this.
Carlos is social with other dogs and non-reactive, however he just likes to 'hang out' and does not have any interest in playing. He would be suitable for a two-dog household, if the second dog is similar in canine social behaviour. He is cat-trainable also.
Carlos would be best suited to a home with daytime company, or half days left alone as he enjoys being around humans. He can be protective over his food-bowl, so dog savvy, older children are preferable. He has the potential to climb, so secure containment is a must. His new owner must be okay with the ongoing cost of his pain medication. He adores human affection and will make someone incredibly happy.
If you think you could offer our lovely Carlos the perfect retirement home, please fill out an adoption application