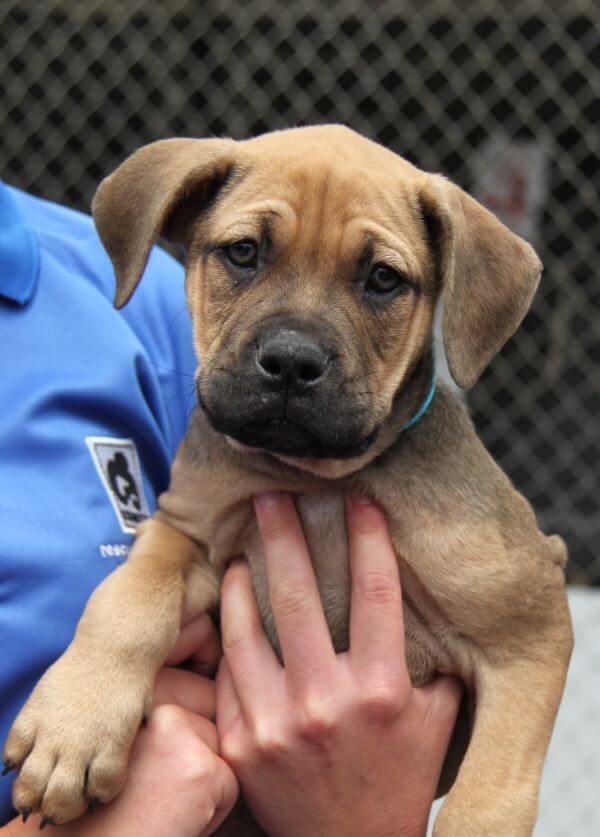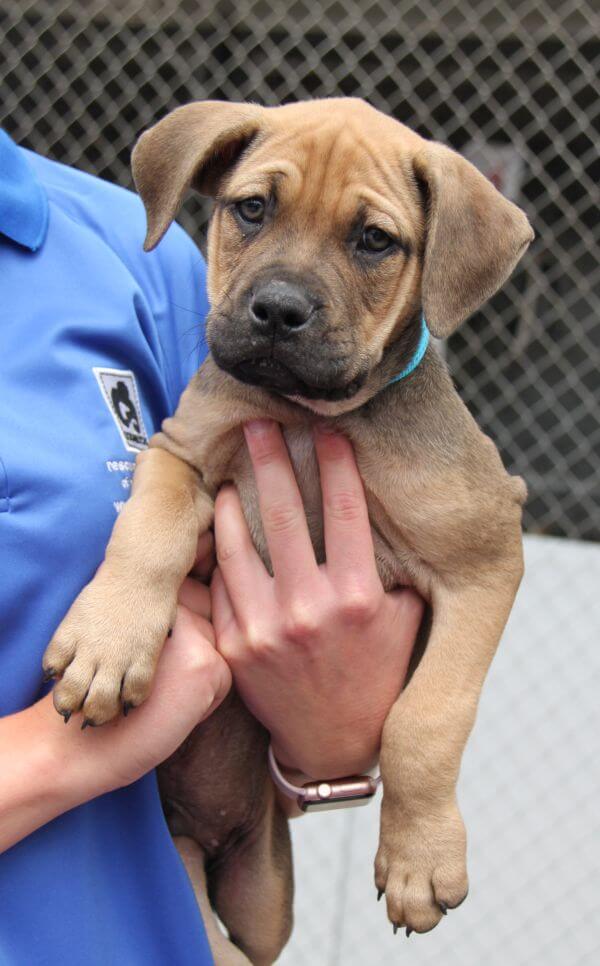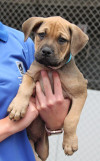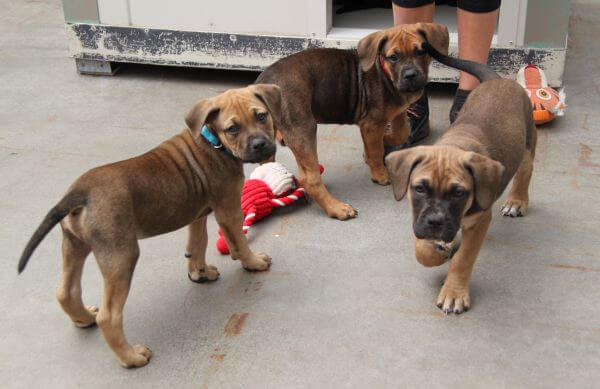 More about Dusty
Rescued on 15/12/18
This gorgeous wee dot is one of three puppies abandoned in a plastic bag at Bexley Reserve Dog Park.  They were found by a kind man who brought them to us the following day.  We immediately placed them into foster care with a wonderful family with two lovely kids, two adult dogs and lots of love.
They are now back at the Adoption Centre and available for adoption.  We are looking for owners who who are able and very committed to giving them all of the time, training and socialisation that all puppies need.  We will not place them in a home where they are left alone for more than 4 hours a day as they require regular feeding, daytime company and sensible exposure to all of the wonders of the outside world.
We have no idea what breed mix they are but best-guess is Mastiff cross which means they could be quite large when fully grown.