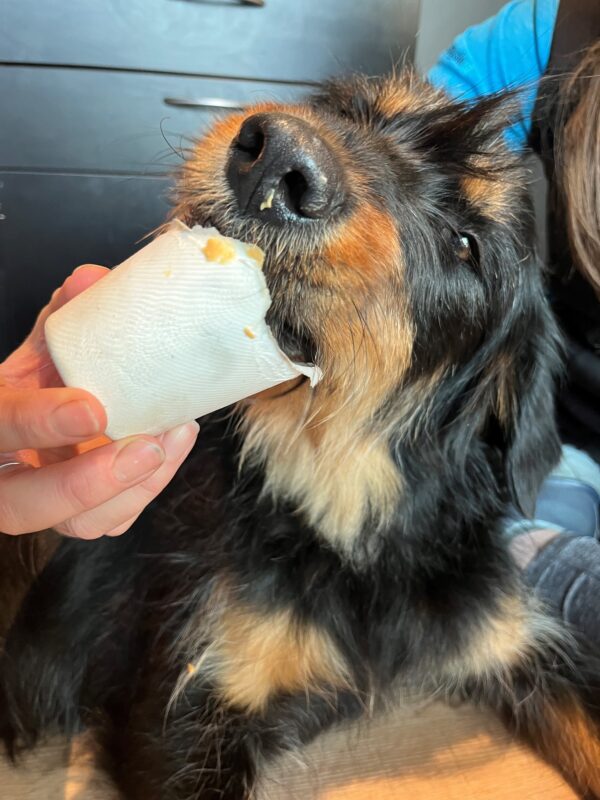 More about Ewok
** Update 28/07/2023 – Ewok is now on a settling in and support period **
Introducing our beautiful girl Ewok, a 2 year old Beardie x who recently came into our care from the Ashburton District Council Shelter. She is an absolute sweetheart who wants nothing more to be close to you and have a cuddle. It's all about the love with her!
She has been fantastic with people so far at the shelter and out in the community, all she does it want to say hi to everyone she sees! She has also been great meeting other dogs of all different sizes and breeds. She has been cat tested and we feel that could live a cat providing that there is slow introductions and good management.
Ewok has had a vet check and x-rays which has shown she has hips dysplasia. This just means that she will need gentle exercise, good joint supplements and potentially long-term anti inflammatories from the vet.
We are still getting to know Ewok but do please fill an application form if you are interested in adopting her: Application form