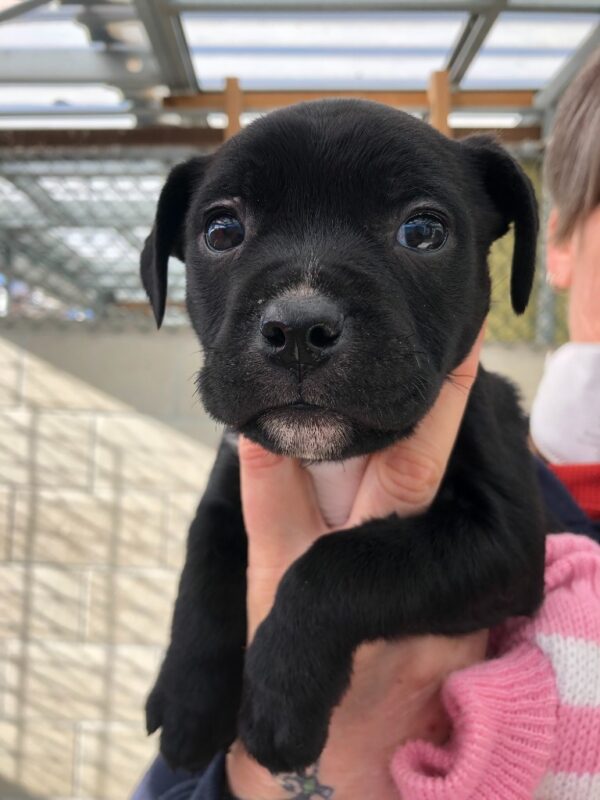 More about Flurry
Update 26/7: Applications for Flurry are now closed, as we work through the applications we have received. 
Introducing Flurry, our 7 week-old Staffy x puppy. Flurry and her litter mates came into our care from a private situation and are now looking for their forever homes. Their Mum is a small staffy x and the father is unknown so we do not know what size these puppies will grow into.
We are looking for loving owners who are very committed to giving them the time, training and socialisation that all puppies need. We will not place them in a home where they are left alone for more than 4 hours a day as they require regular feeding, daytime company and sensible exposure to all of the wonders of the outside world.
If you are interested in giving Flurry her forever home, please complete an application form here:  https://service.sheltermanager.com/asmservice?account=kburt&method=online_form_html&formid=36
**Please note we do not work on a first in first service basis and aim to match our dogs to be home that is best suited for them**