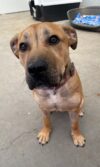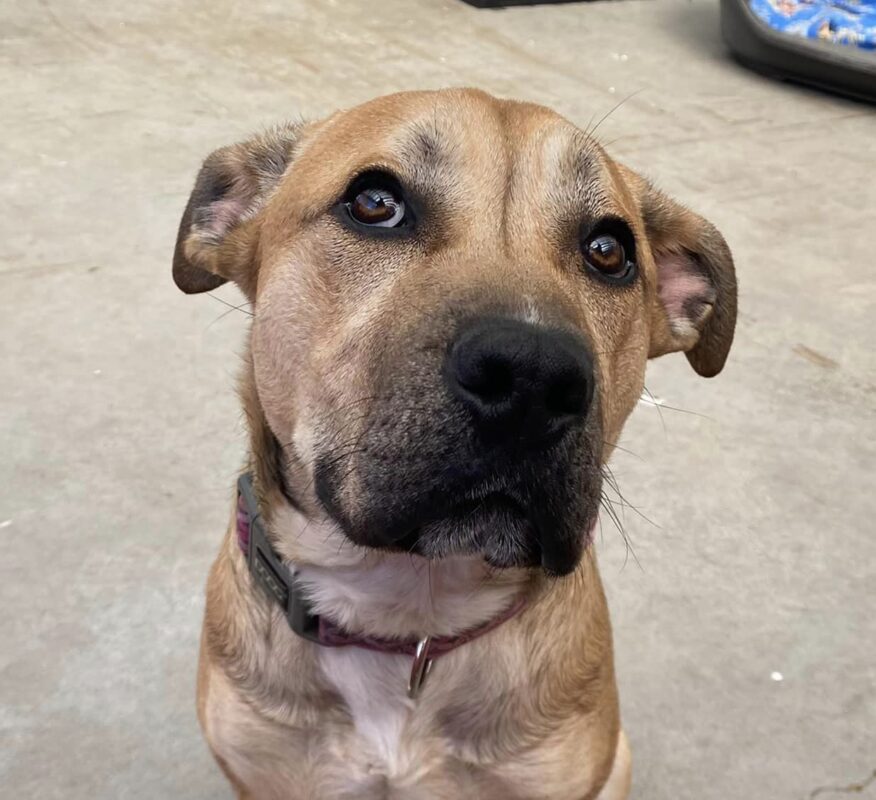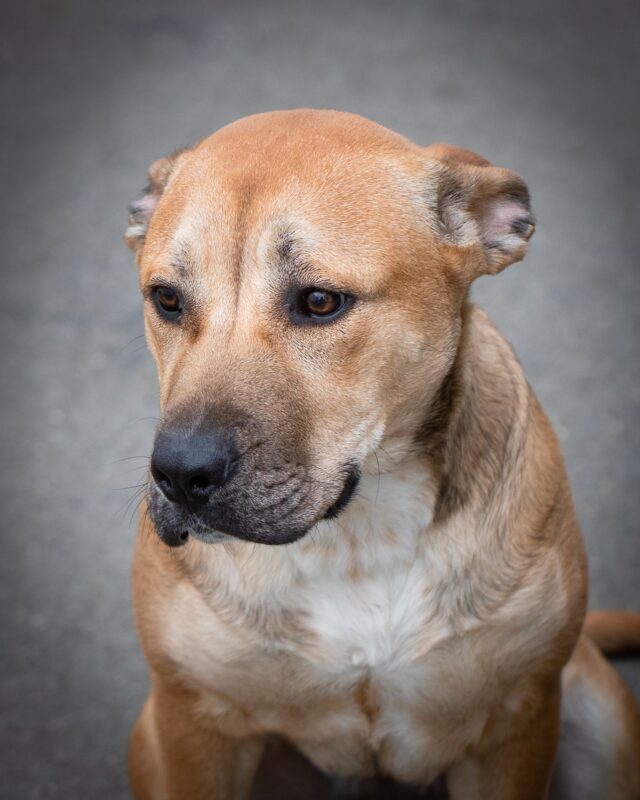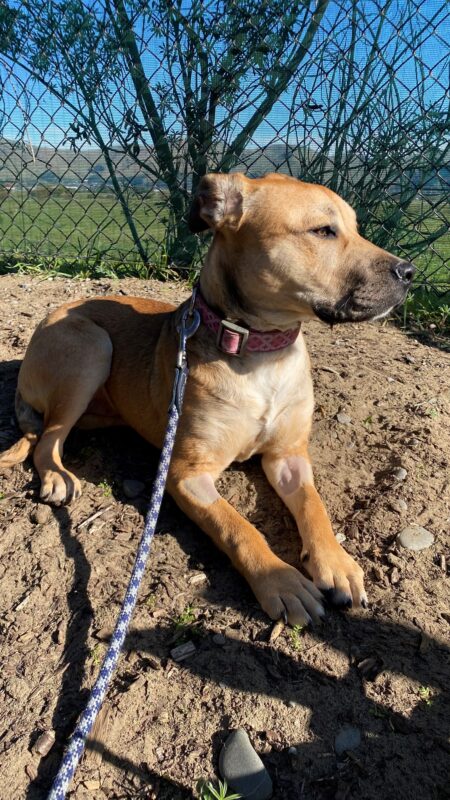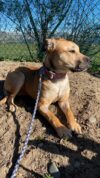 More about Frankie
Applications for Frankie are closed as she is on a trial adoption with her new family.
Meet Frankie, our very sweet 6 month old female Mastiff x who came into our care a few days ago from the Christchurch City Council Shelter. She has quickly won the hearts of our volunteers with her sweet and cuddly nature. She does lack some confidence (life is a bit scary when you are only young!) and needs a home that will help her flourish and teach that the big wide world is a fun place to be.
She has socialised well with a range of dogs at Christchurch City Council Shelter and has started to really gain her confidence around other dogs. She is non-reactive to other dogs when moving around the shelter. Frankie could live with an existing dog, providing it is the right match for her. She has not been cat tested so we are unsure how she is with cats.
Frankie is only a young dog, she would be best suited to a home that can offer her some day time company. As Frankie has only been in our care for a few days, we are still learning about her and what home she is best suited too but we are happy to accept applications for her which can be done completed here:  https://aus02b.sheltermanager.com/service?account=kburt&method=online_form_html&formid=36