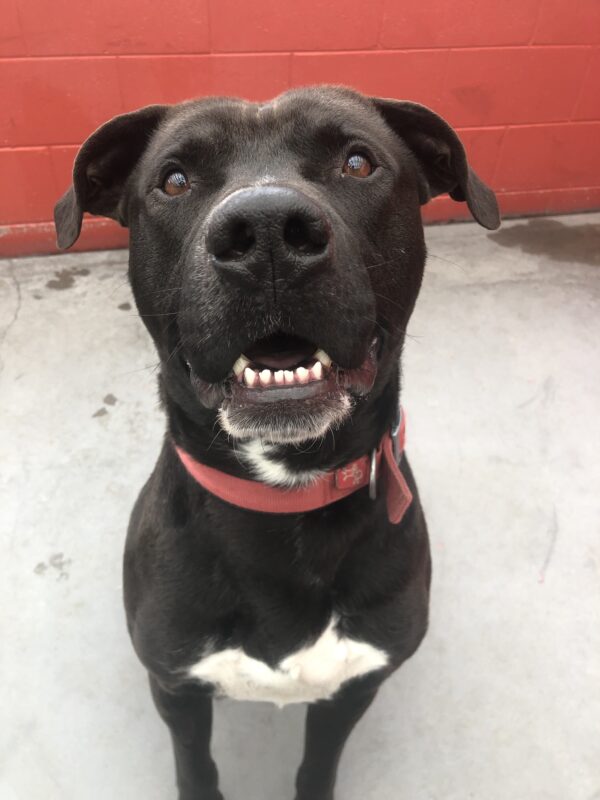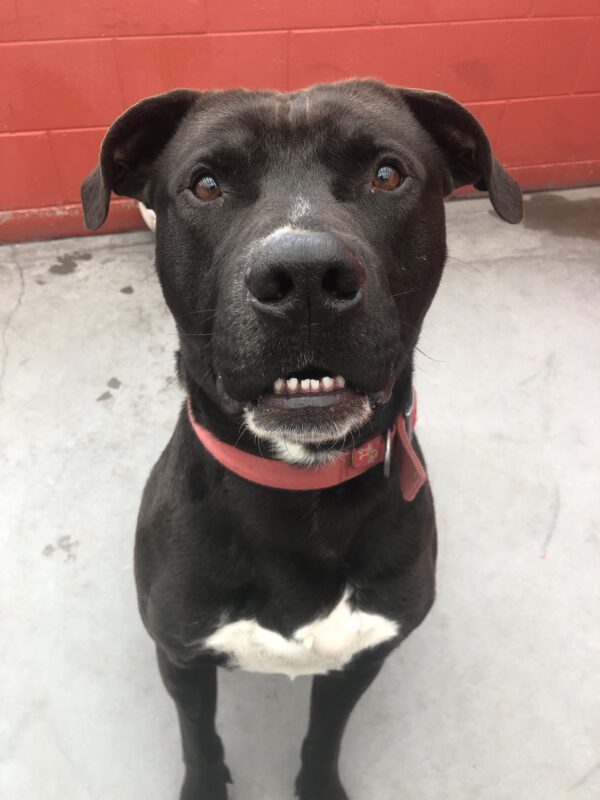 More about Fred
Update 23/10: Applications for Fred have closed as he is currently on a month's trial with his new family.
Fred is a hunky 3-year-old male Labrador/Mastiff cross rescued from Christchurch City Council Shelter.
Fred is super friendly with a lovely nature. He absolutely loves human contact and has basic cues under his belt. He enjoys getting out for his walks and spending time with his humans. He does really well out in the community.
Fred is a curious boy, who often keeps his nose to the ground and zones into his own world when on walks. Consequently, this does mean he can forget his strength when he wants to investigate a smell so he will need an owner capable of handling him when he momentarily lets his walking etiquette slip.
Being partially Lab, Fred is a BIG foodie. He will do almost anything for food, which is a massive attribute to training and trading out toys (he loves to play tug but does not love to let it go).
So far, Fred has been mixed with two young females and an older male dog here at the Adoption Centre and has shown to have lovely social manners. He will engage in short play spouts but is also very happy to do his own thing in the presence of another dog and disengage from them.
Fred needs an owner who can handle his periodic strength on walks.  He would be okay living with children and a second dog, but we are unsure what he is like with cats.
If you think you could offer Fred a place to call his forever home, please fill out an application form