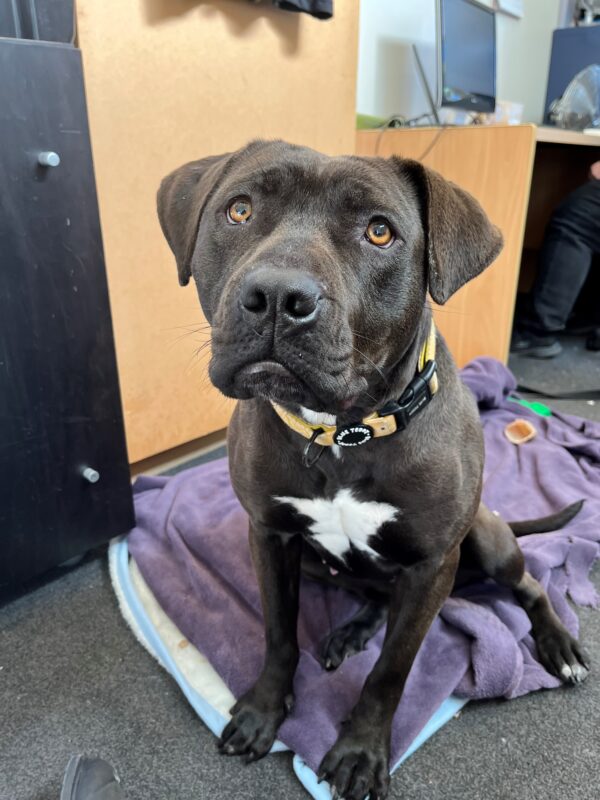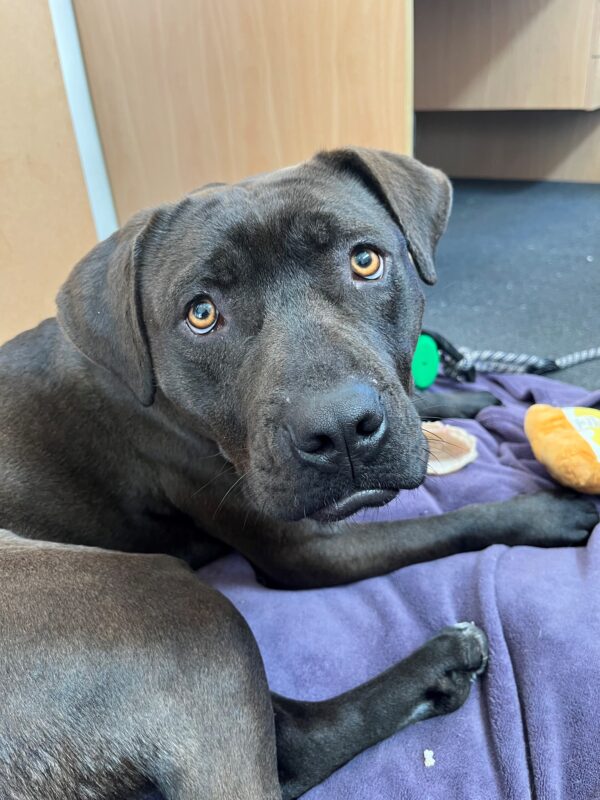 More about Gracie
** Update 4/08/23 – Gracie is now on a settling in and support period with a family** 
Meet Gracie, our beautiful 18 month old Mastiff X (with possibly Labrador) who recently came into our care from the Christchurch City Council Shelter. This girl wants to give you nothing but love and lean up against you for a snuggle.
She's had a bit of a tough time as when she recently came into heat and this caused her to have a vaginal prolapse. This is something that will be fixed correctly once she is desexed in 6- 8 weeks. Gracie can go into her new home soon providing her adopters are prepared to manage her prolapse which is quite easy (gentle exercise and applying medication) and we will organise to get her desexed when she is ready.
Gracie has been social with a range of female and male dogs, including a young puppy. She is a playful girl and is good at adjusting her playstyle to match the other dog.  She has not been cat tested so we are not sure if she is good with cats or other small animals.
If you are interested in giving this incredibly sweet dog her forever home, you can complete an application form here: https://service.sheltermanager.com/asmservice?account=dogwatch1928&method=online_form_html&formid=36