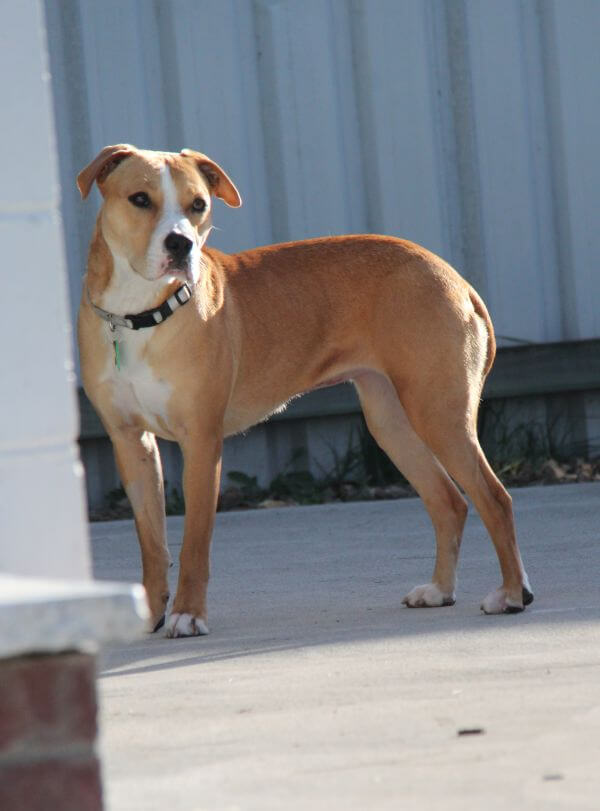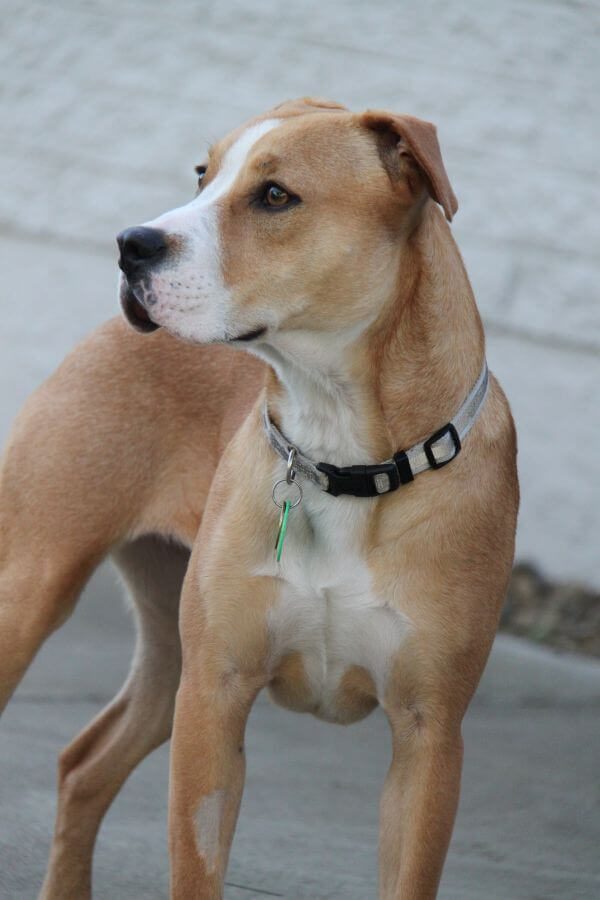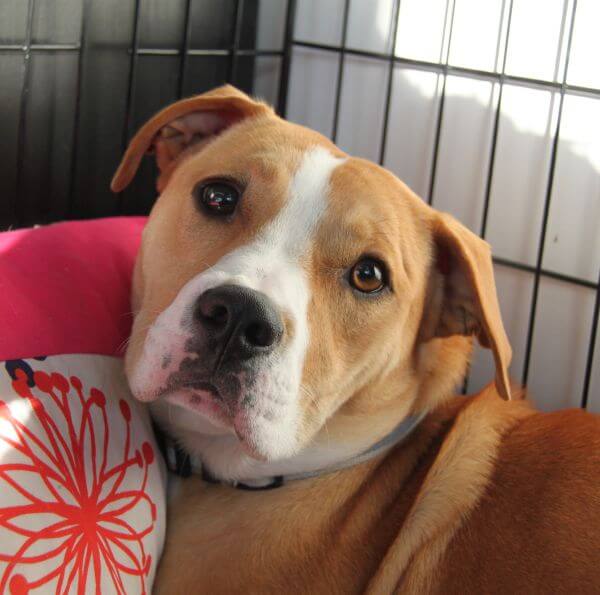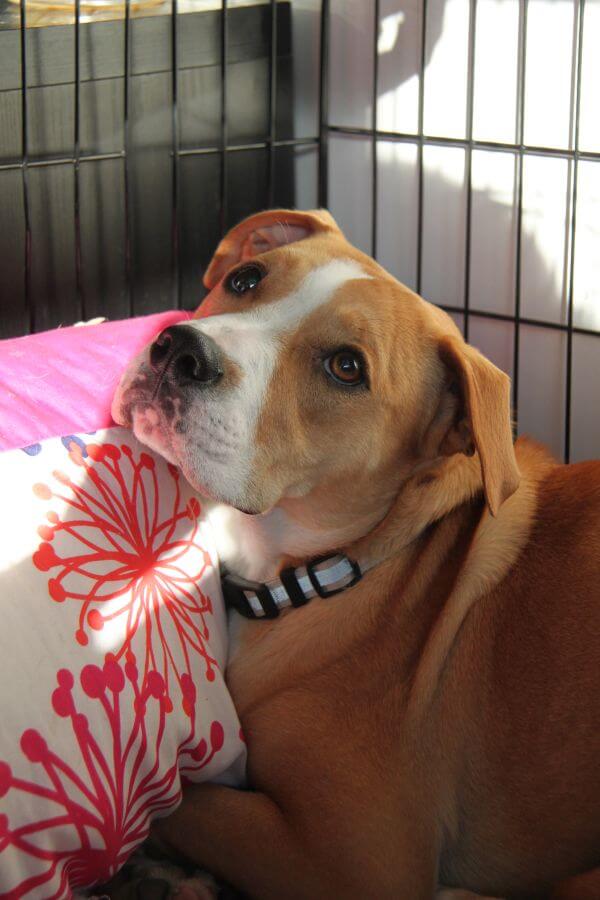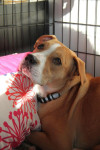 More about Hope
**UPDATE**  Hope Is on trial with a new family.
Rescued from a private situation 11/03/19
Hope came into our care in March from a private situation with her three litter mates, Steve, Clara and Leah.  They were approximately 11 months old from an 'accidental', unwanted litter and although they had been physically well cared for since they were born, they had never been off the property or received the vitally important life-experience and socialisation that all puppies need in the first year of their lives.
Understandably, being picked up and brought to the Adoption Centre was quite traumatising.  Steve and Clara were the most outgoing of the four siblings so we kept them at the Adoption Centre and they have already found wonderful homes but Hope and Leah were less confident so to help them adjust we placed them into experienced, loving foster homes.  Hope has made huge progress with her foster family which includes a very friendly, well-adjusted Huntaway called Max who has been a great role model and confidence demonstrator.
Hope is now just over a year old and a real sweetheart.  She still has a long way to go but her progress so far has shown us that in the right situation she will flourish and become a happy, confident family addition.  She needs a patient, loving owner who will enjoy the journey with her as she continues to discover that the big, wide world is a fun place and that people are kind.
Because Hope is in foster care we have a lot of information about her progress so far and the best way to continue to build her confidence so if you think you can give her a wonderful home with daytime company, a canine companion and lots of love please call us during our opening hours for more details or to make an appointment to meet her.
NOTE: Hope is not at the adoption centre, she is in foster care and can be viewed by appointment only.
1 year old