Jay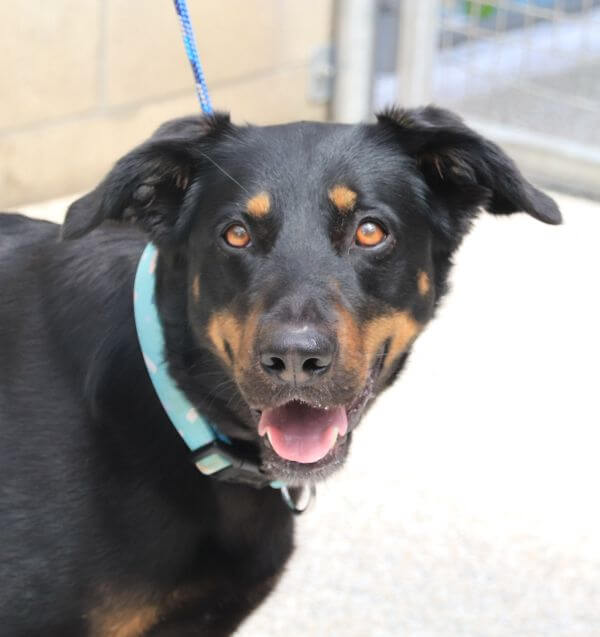 Rescued from the Christchurch City Pound 31/12/19
This gorgeous girl is very special in multiple ways.  She is a sweetheart who loves people, has been great with all of the children she has met (10+ years) and is a dream to handle when we have taken her to visit the vet.    She has been good with the male dogs we have introduced her to so far, she is a little nervous at first greeting but will relax quickly with time and sensible introduction to new friends. She requires a cat free home.
Jay has a history of seizures which are controllable by medication which she will have to continue to take at a therapeutic level.   This medication will cost approx. $30 a month and she will need to have 6 monthly blood tests to check her liver status.  With this treatment Jay has every chance of living a very happy life with this condition
Jay hasn't had much chance to enjoy the comforts of home in her life so far, she has adapted really well to the kennel environment and we would love to see her in a home with daytime company and  an owner who will continue to show her what family life is all about.
If you think you can offer our special girl all of the care and love she needs, please give us a call or stop into the adoption centre during our opening hours.