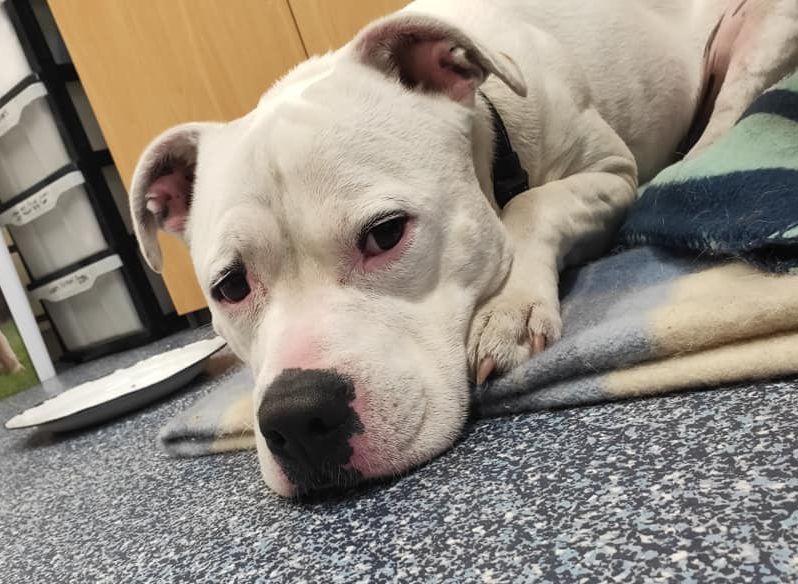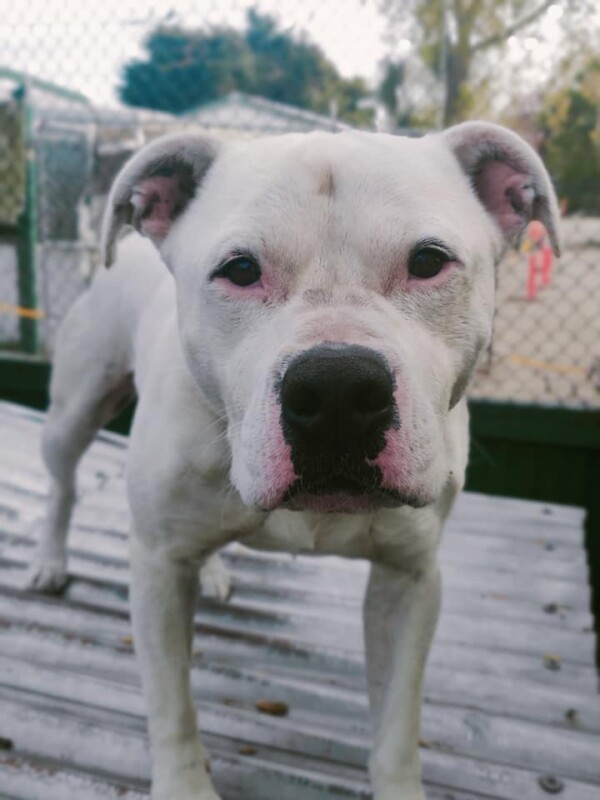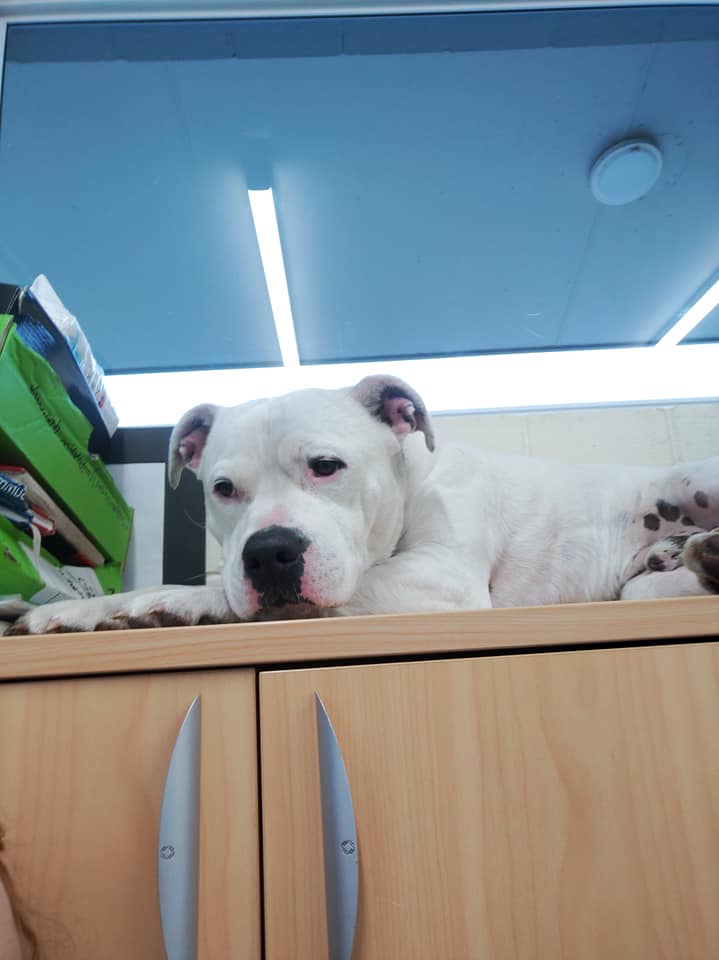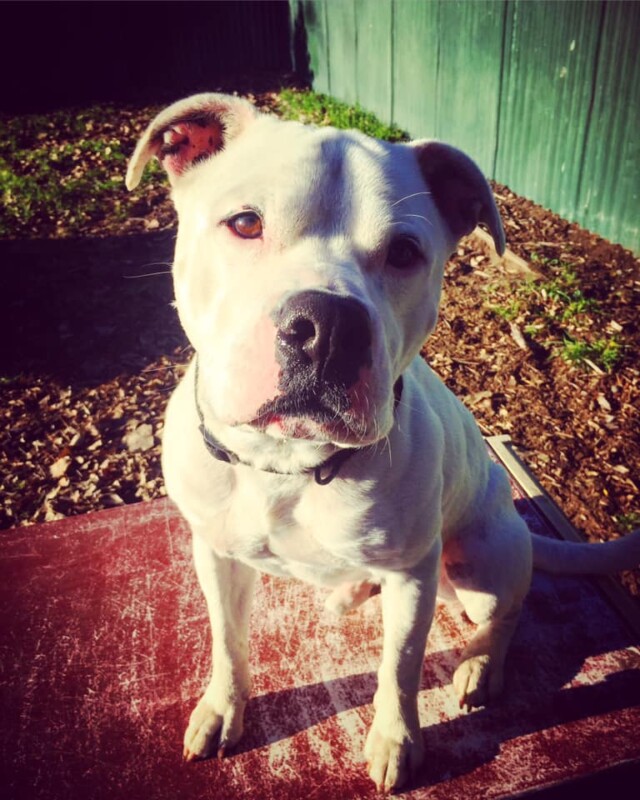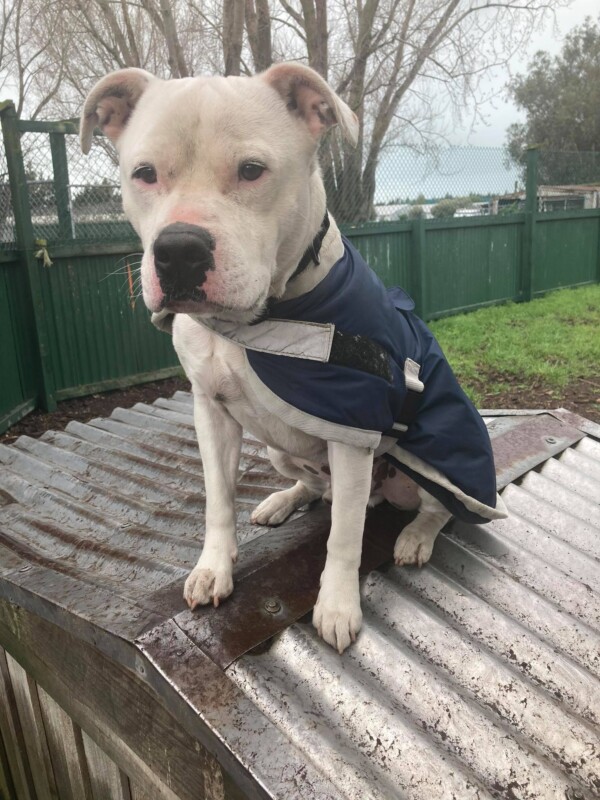 More about Kash
**UPDATE**   Kash is currently on trial with a new family.
Kash is an absolute sweetheart with people he has had time to get to know and trust but is not keen on people he does not know.  We are looking for an adult-only home with owners who have bull-breed experience and will understand what situations he can and cannot cope with.  In return he will love you to the moon and back and give you a lifetime (his) of love and affection.
His owners must be willing to work with a fear/force-free trainer to ensure he continues to flourish and gain confidence.  It is extremely important that he is not pushed beyond his capabilities or it will be difficult to build trust.  He responds well to training and is very obedient with the cues he knows; sit, down, come and paw.  He is really easy to walk, fantastic on the lead and likes to travel in the car.
Socialisation is a work in progress with Kash, he has been mixed with a female here at Dogwatch but we have yet to get them off-lead. It is going to take some time to build up his ability to be relaxed in close proximity to another dog.  Out in the community he will pass other leashed dogs without reaction.  His behaviour around cats and other animals is not known.
Kash needs a quiet home that doesn't have visitors coming and going constantly and owners with dog experience who know that the best results take love, time and consistency.  If this is you, we would love to hear from you so please fill in this online Application Form.