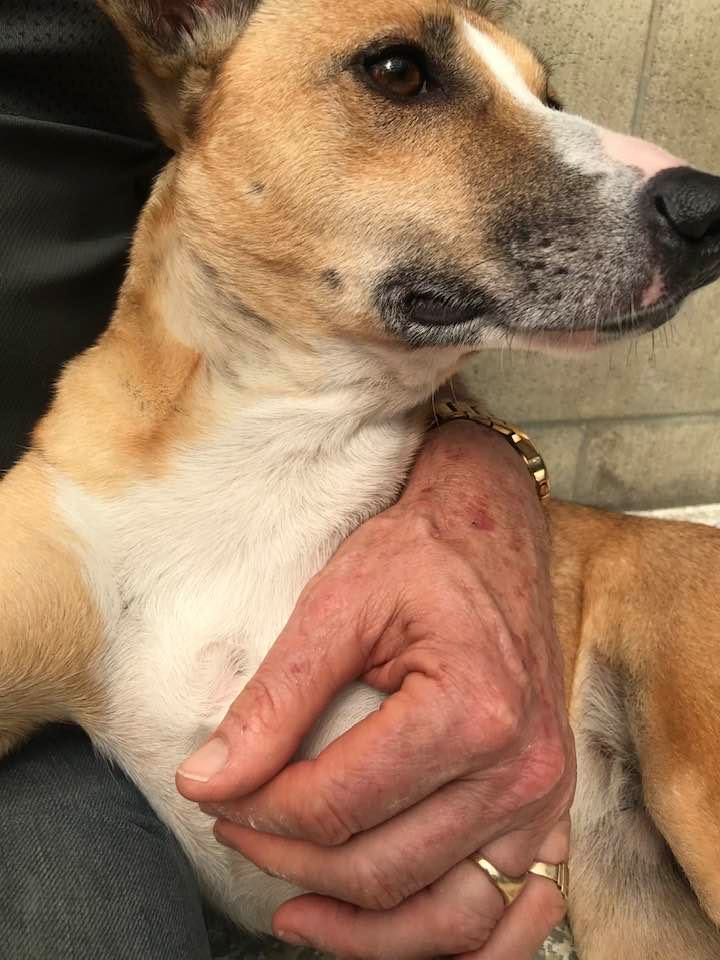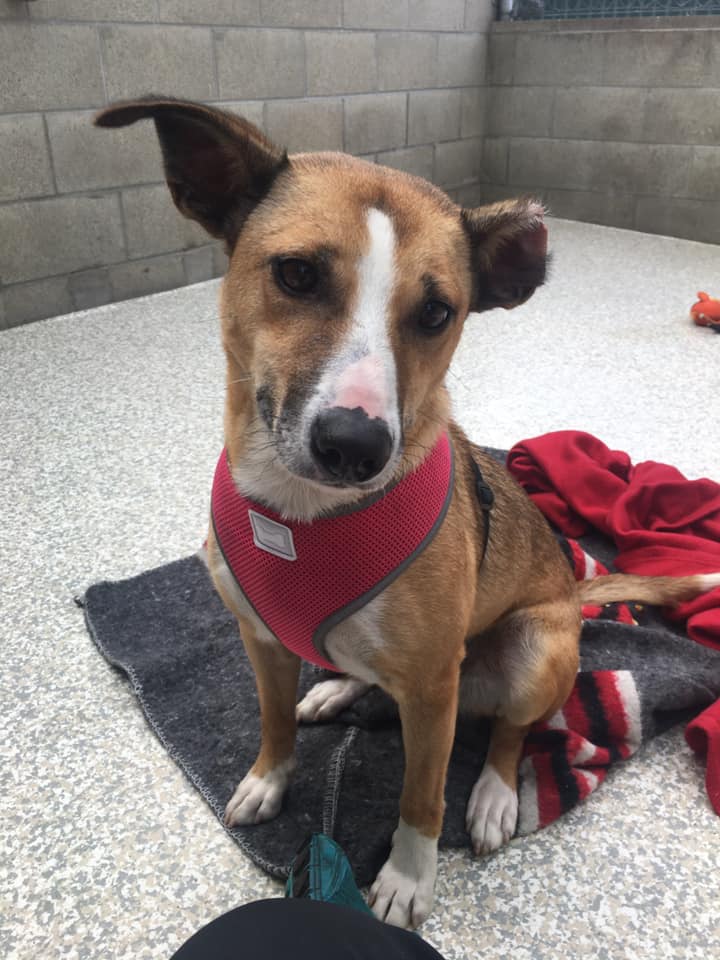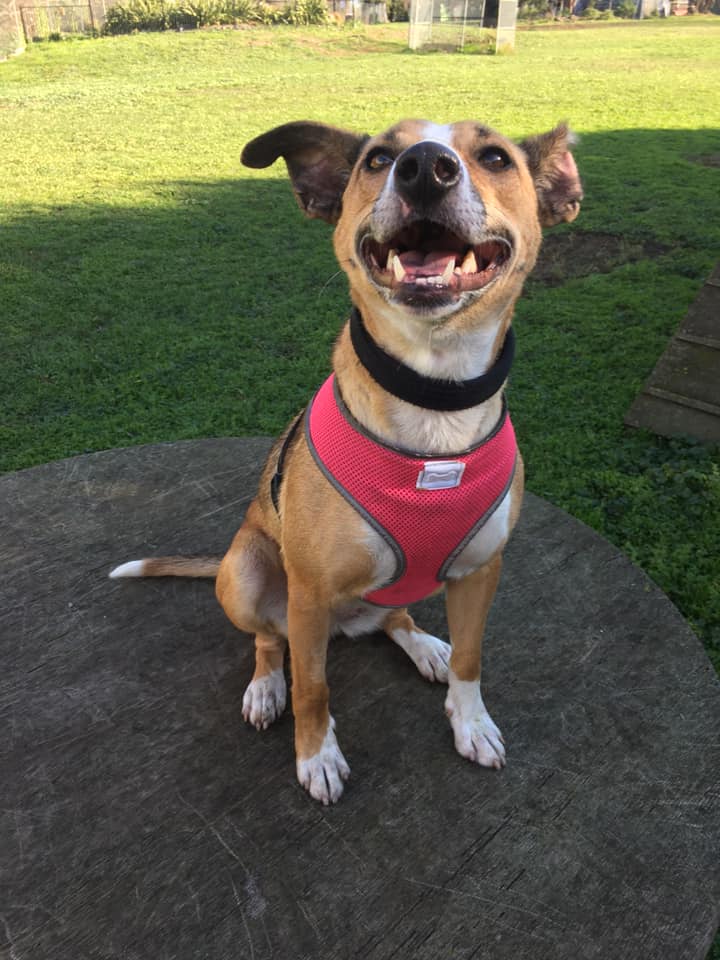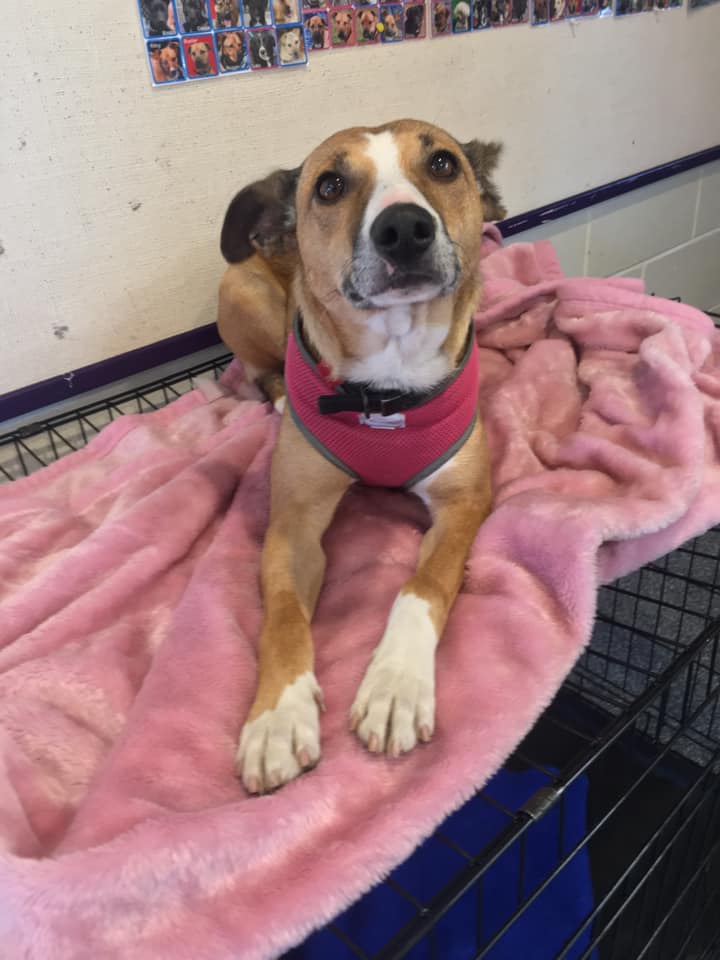 More about Maggie
**UPDATE** Maggie is currently on trial with a new family
Maggie is came to us in February in a very bad way.  She was underweight with dog bite wounds to her neck and other areas and missing half an ear.  Her wounds were seriously infected and required a lot of medical treatment and took significant time to heal.
Maggie is a sweetheart, we have given her heaps TLC and time to recover both physically and mentally and she has rewarded us with real progress and huge affection.  She can be unsure of new noises and fast movements. She bonds quickly with people and will do anything for their attention (she LOVES cuddles).  She takes a bit of time to warm up to other dogs but once she knows they just want to play she enjoys their company too
Maggie is smart and has lots of energy and curiosity.  She loves playing tug, going on adventures and using the agility equipment in our exercise area.  Maggie needs a cat free home with daytime company as she will happily use her mental and physical agility to climb a fence if she gets lonely and wants to explore.
We are looking for a calm and patient owner who can give Maggie plenty of company and will enjoy continuing to show her that the world is a safe place and full of fun.    If you think she may be the right fit for your family and lifestyle and would like to be considered to adopt her please fill in and submit this online Applictaion Form.