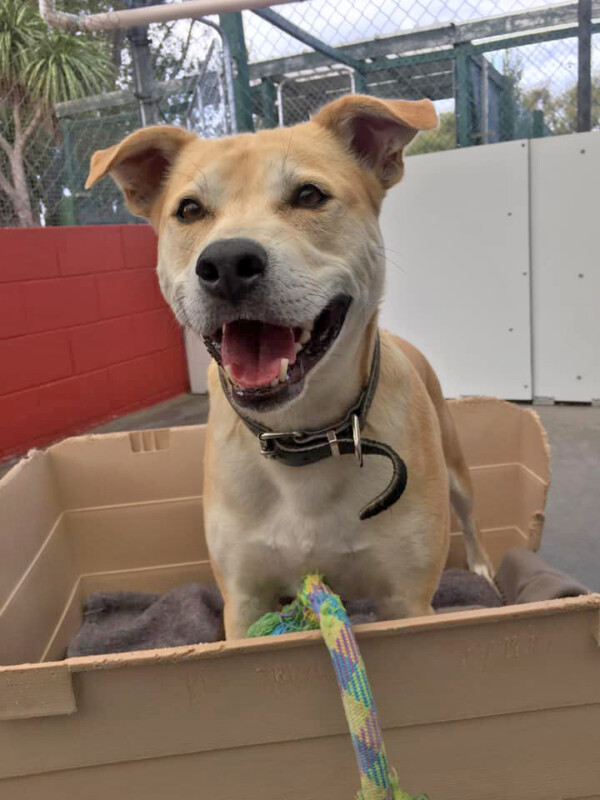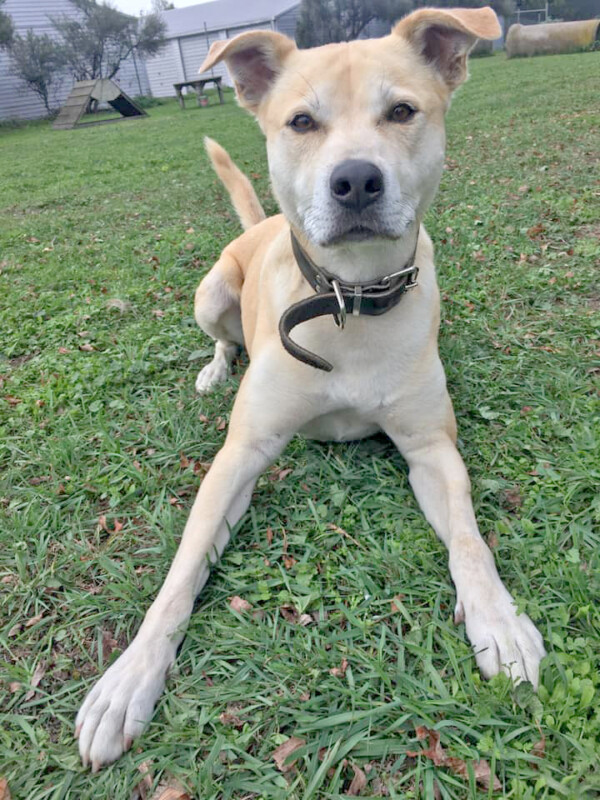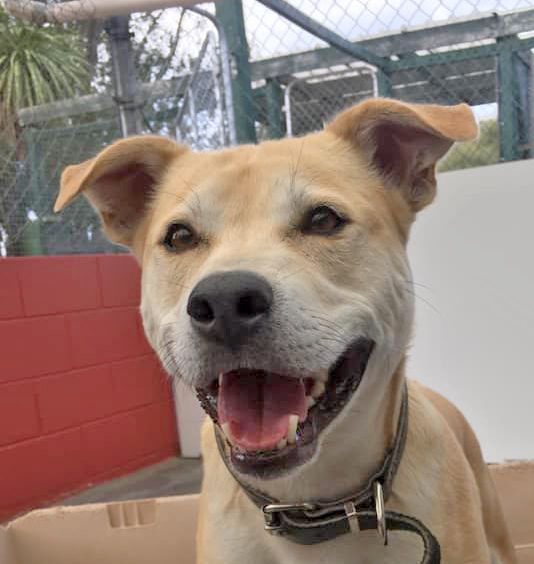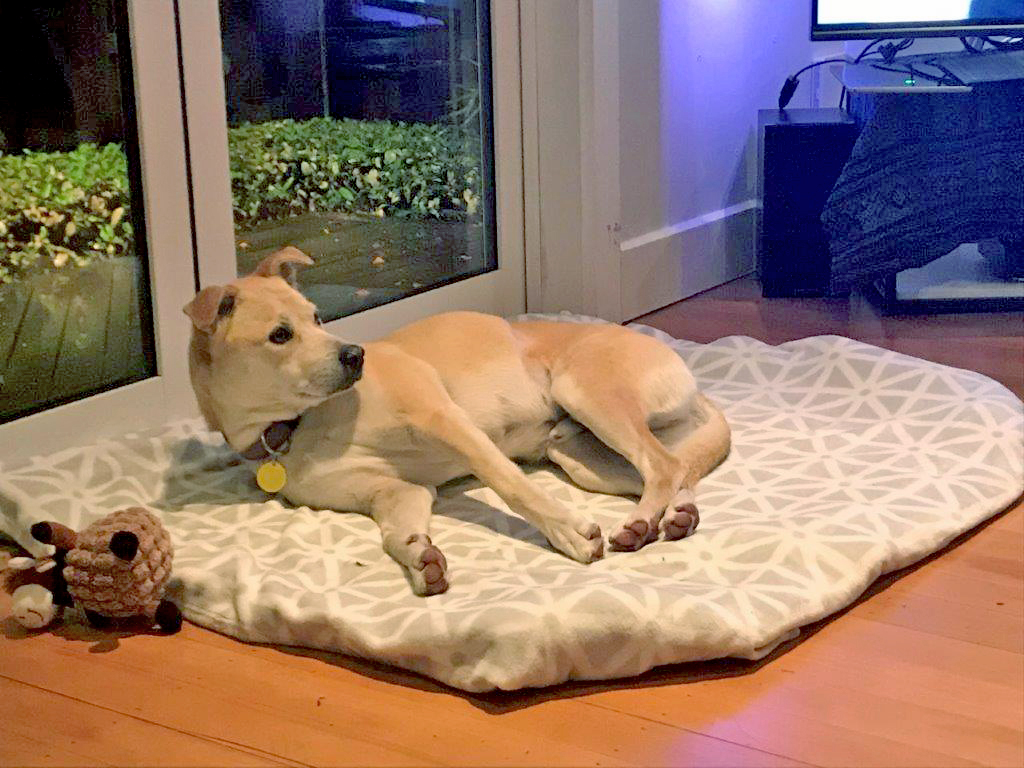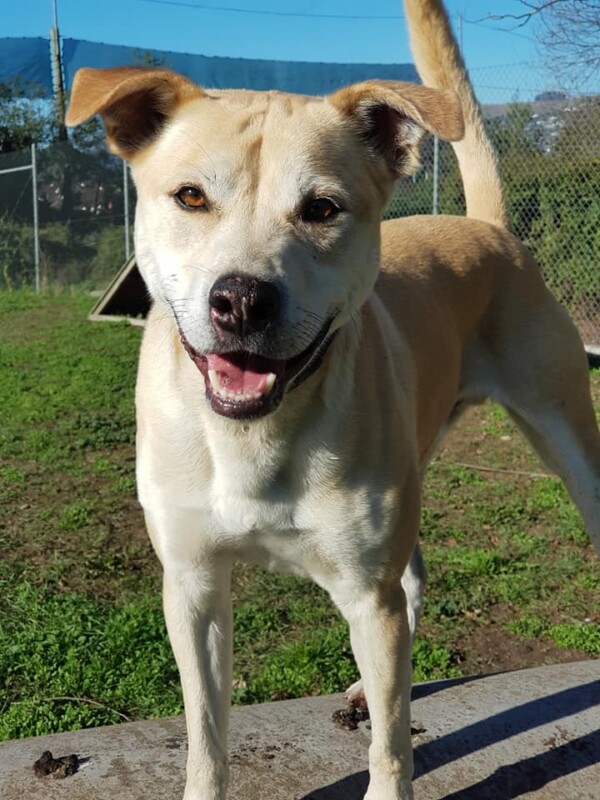 More about Marley
Update 31/10: Applications for Marley are now closed as he is on a one-month trial with his new family.
Marley is a lovely 6-year-old Lab cross who came to us from the Selwyn District Pound at the beginning of March.  While he was here, he loved human contact and was great to handle but he found it hard to relax in the shelter environment so we placed him in foster care so he could have some home time and we could get to know him better.
While in foster care he has been great with the adults and children he has met on walks in the community.  He is curious around cats but shows no aggression.  Marley is not dog-social (he is reactive to other dogs) and our behaviour consultant believes that, although there is potential for improvement with consistent training, his new owner needs to be aware he may never become fully social with other dogs.
He is toilet trained and has been very well behaved in the house with good manners.  He is quick to settle into his bed when told to stay and polite around food.
Marley is a super-friendly, energetic boy who has enjoyed long walks in the Port Hills (on a long-lead) while in foster care. His close-lead training is improving, and he heels well with constant encouragement – this will continue to improve with ongoing, consistent training.  There is no doubt that he has come a long way and he has shown us that he will make a wonderful addition to the right family but his new owner will need to be committed to helping him reach his full potential by continuing to work under the guidance of a trainer or behaviourist.  Initially, our trainer will provide guidance though the hand-over from his foster home to his forever home as part of the adoption process.
Marley needs a loving home where he is an only dog and gets plenty of companionship, consistency and exercise.  If you think he is the right fit for your family and lifestyle and you can give him the second chance that he deserves please fill in and submit this online Application Form