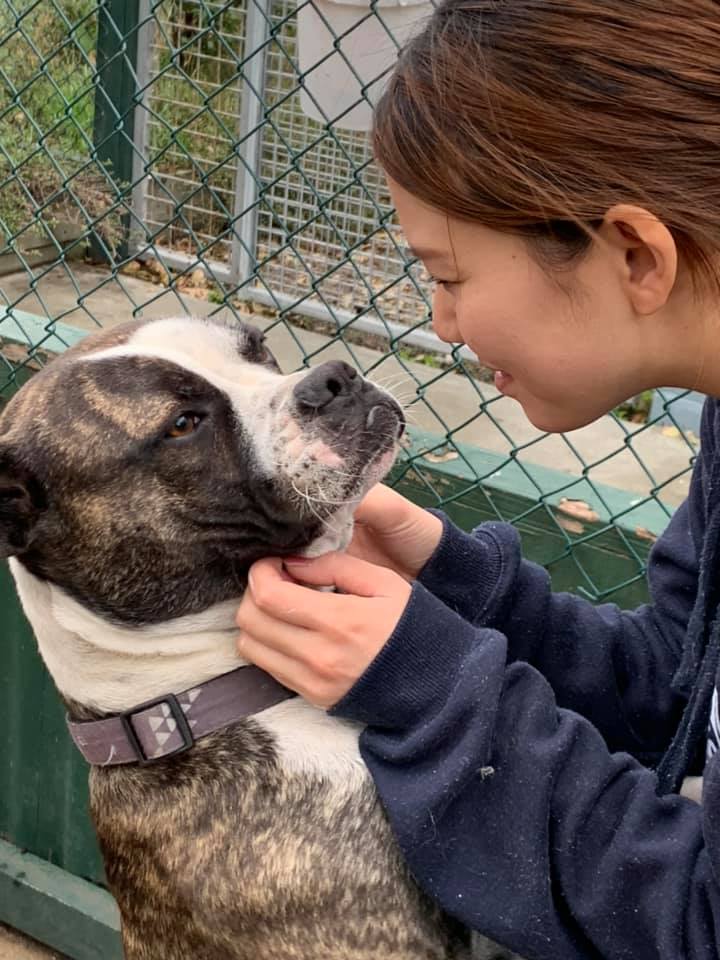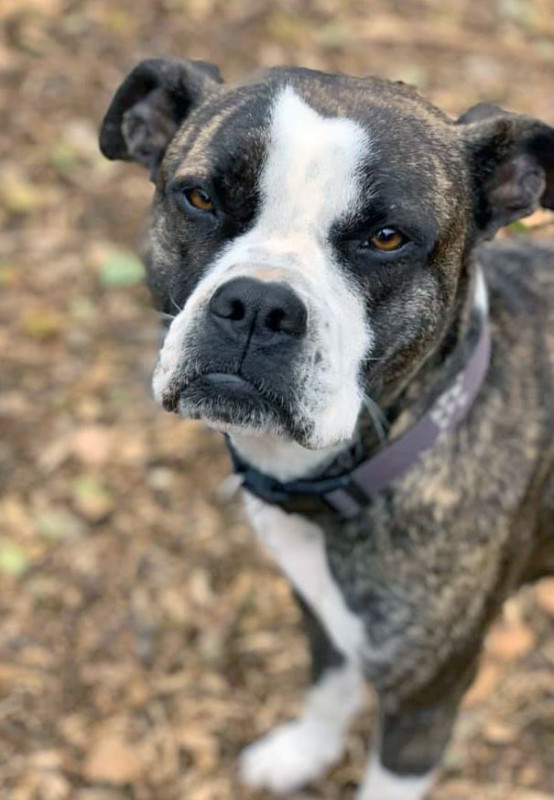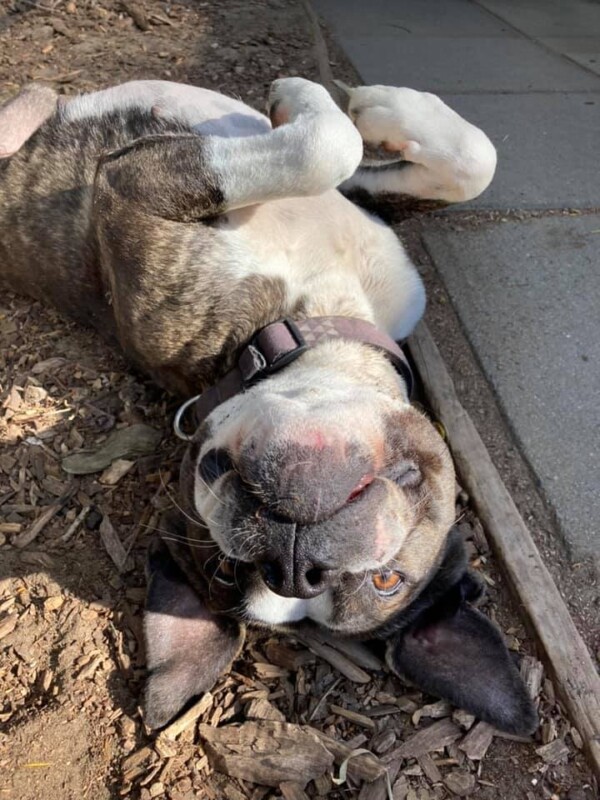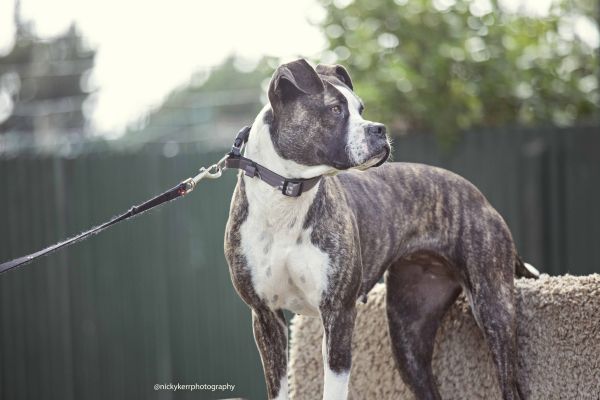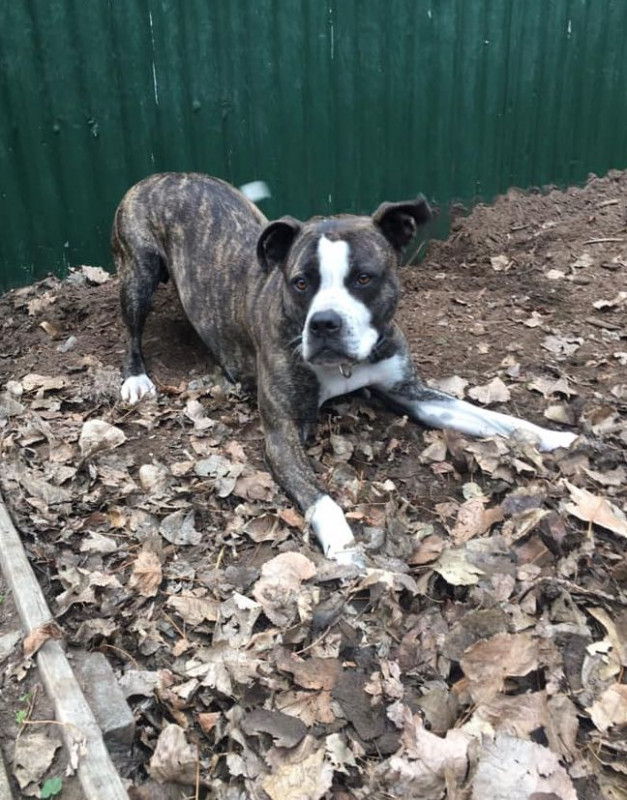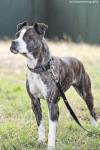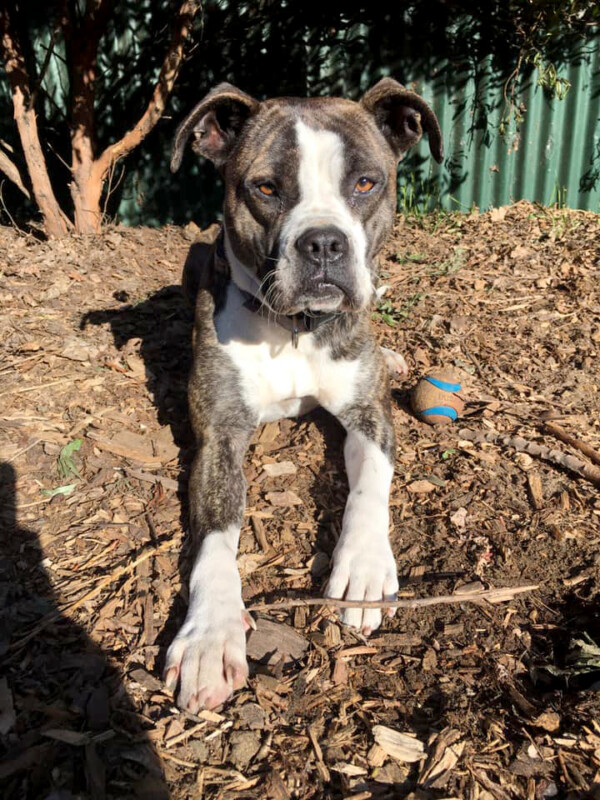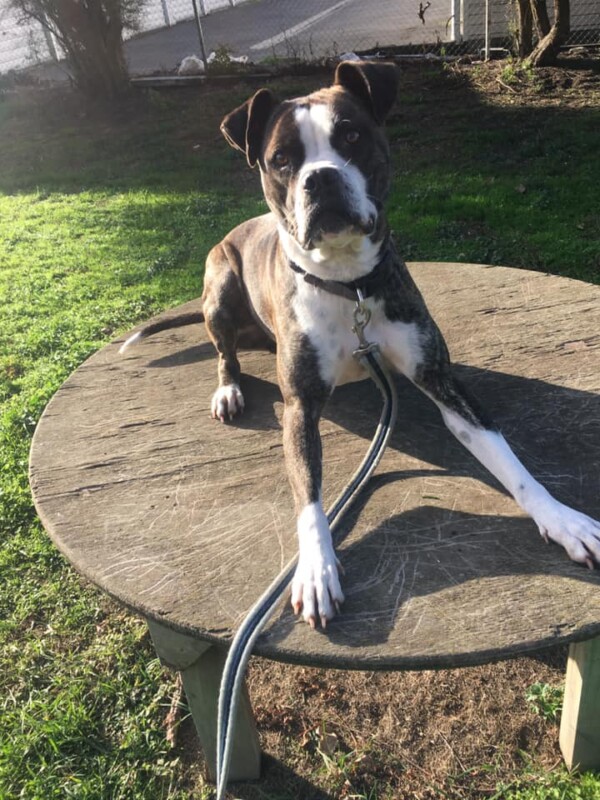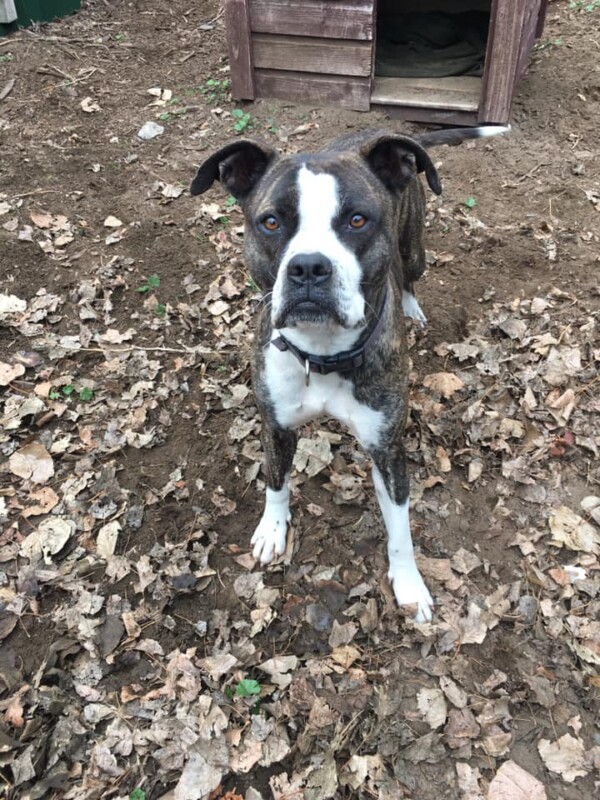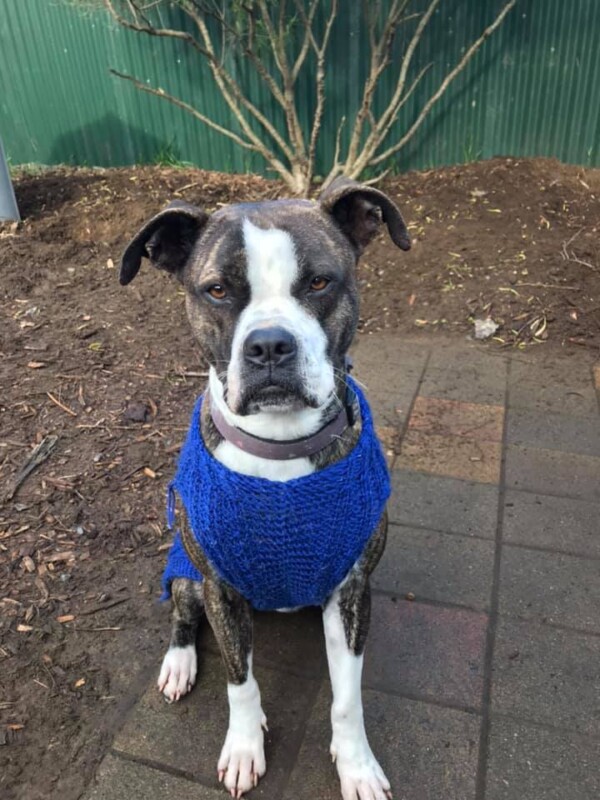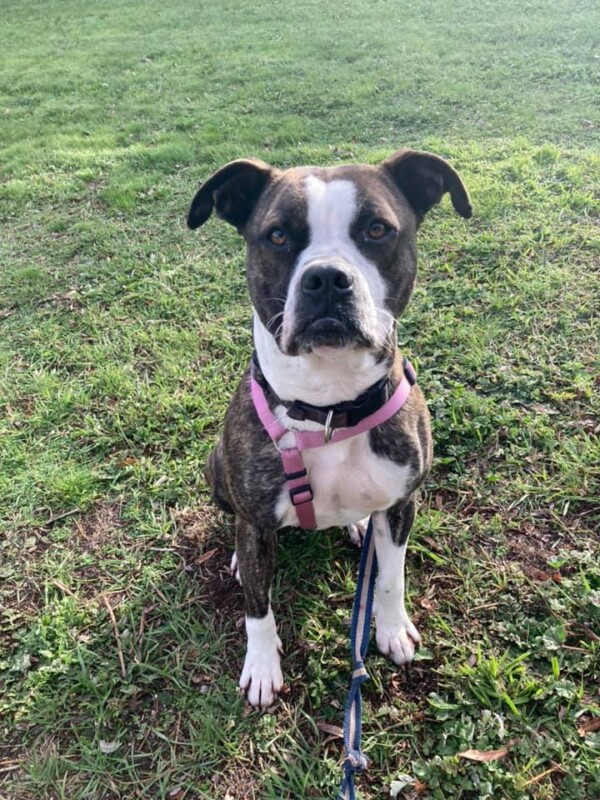 More about Missy
**UPDATE**  Missy is on trial with a new family.
We are delighted that Princess Missy, future Queen of Everything (and oh-so adorable) is now available for adoption!
We rescued Missy from the Christchurch City Pound at the end of last year. She was very unsure of people when she arrived and it took her a long time to warm up to the staff and volunteers but she has come a long way since then and is now delightful with people she has leaned to trust.
Missy really is an absolute princess; her happy place is in the office (especially on cold days) or sunbathing out in her yard. She is playful and enjoys gentle handling and affection from those she knows. She can be a bit stubborn but works well for high value treats. As with all dogs, the key to success is calm, consistent training with positive reinforcement.
She has a low-medium energy level and typical boxer-style play with other dogs which can be a bit intimidating for some. Once she knows a dog and they are comfortable with her, she loves to chase and be chased. We have mixed her successfully with males but she is not keen on females her own age. We believe she can continue to develop her manners with more consistent mixing with other dogs.
Due to her lack of confidence she is potentially best suited to an adult only home but we would consider older dog-savvy children. She is a real sun seeker and loves to be warm, she will need a jacket when venturing outside in winter as she really feels the cold.
Missy has shown great progress here but still has a long way to go. She needs a special home where she will get calm and consistent desensitisation training so that she will continue to flourish.