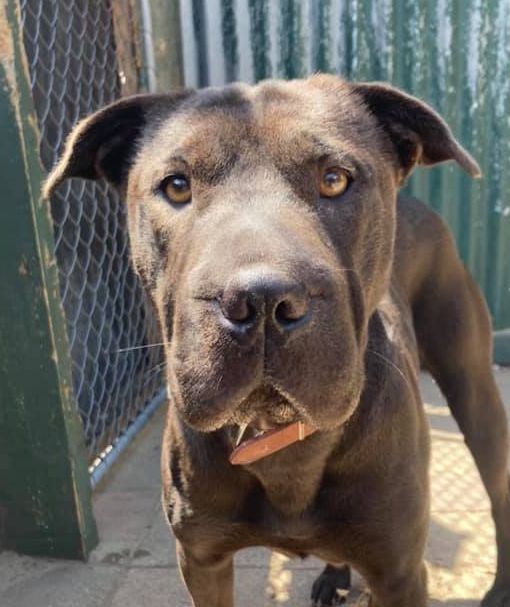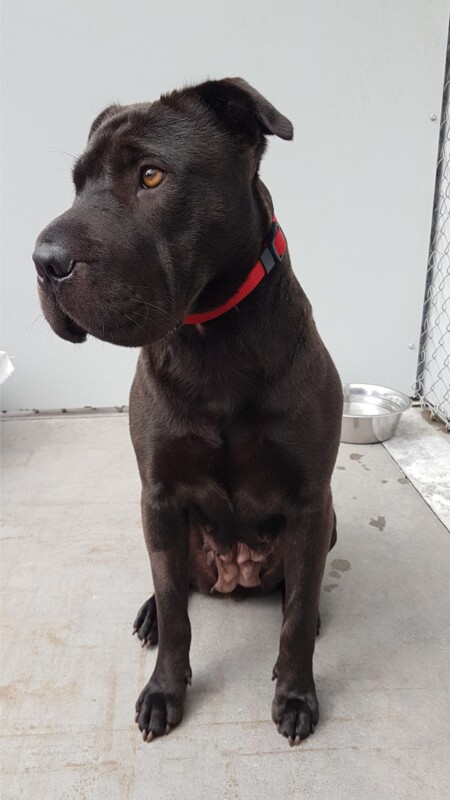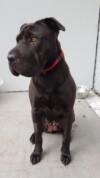 More about Mya
**UPDATE** Applications are closed for Tess as she is on trial in a new home 
This gorgeous girl has had a tough start to life, she has been bred since her first heat and at 2 years old, has had several litters.  She's not been well socialised and doesn't seem to know how to play with toys but could learn because that is all behind her now and we are on track to make sure that she has the safe and happy second chance that she deserves.
Mya has a sweet loving nature, she can be a bit unsure when meeting new people but quickly warms up with calm, loving kindness. She enjoys human company and loves being in our office where she settles quickly.  She has a medium energy level and loves her walks, she can be a little reluctant to go in the car, but once in is fine.
Mya has not been well socialised with other dogs, with the exception of her puppies and is best suited as an only dog. She is uncomfortable in close proximity to unknown dogs and will require careful introductions to the right types of dogs in order to gain confidence.  We have successfully mixed her with a young, sociable male dog here at Dogwatch and she will focus on her handler in the presence of other dogs at distance with the use of treats so there is potential for her confidence and sociability to continue to improve under the right guidance.
Mya needs a loving owner who will continue to help her gain confidence and trust. After having given so much to so many puppies in her short life, it's time for the focus to be on her. She would do best in a quiet, calm home without young children.