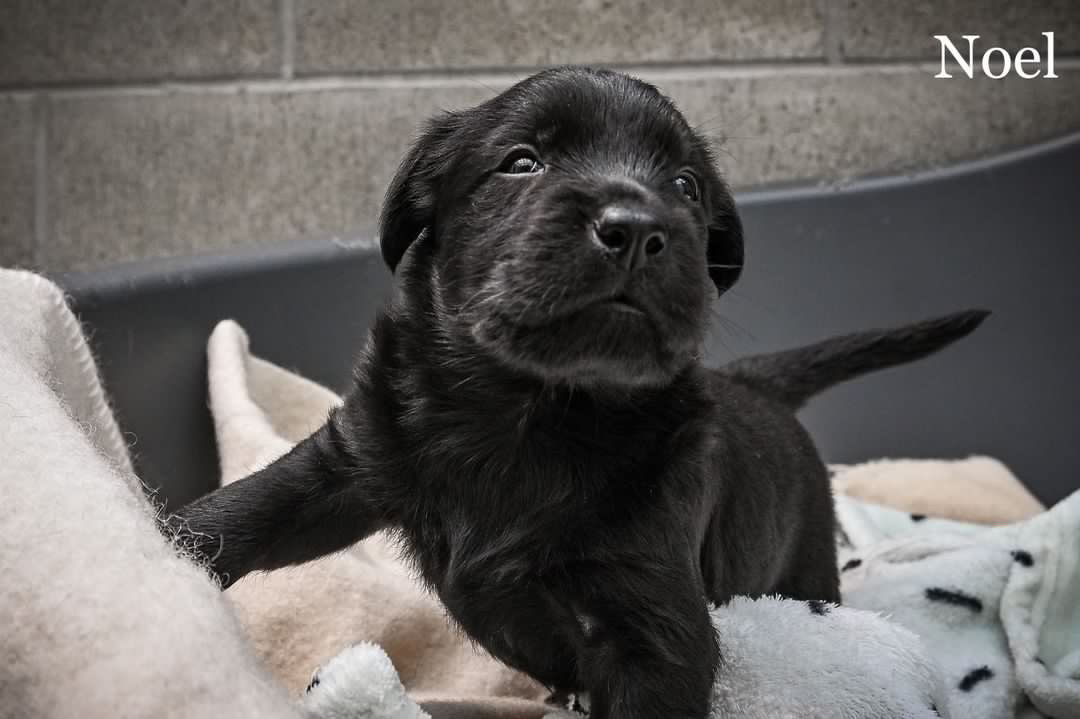 More about Noel
**Update 9/02/2023 – Noel is now on a settling in and support period with a family **
Meet Noel, a 4 week old Beardie x Labrador who came into our care with his 8 siblings and his Mum before Christmas. This handsome boy is now available for adoption (but he won't be able to go to his new home until he is 8 weeks old which is the 7th February). His Mum Mika is a beautiful Labrador x Beardie and we have been told that his father is a Labrador. We expect him to be a medium-large sized dog. These puppies will make great additions to active homes who are prepared to provide the training, enrichment, socialisation and love that all puppies deserve.
If you are interested in providing Noel with his forever home, please complete an application form here: https://aus02b.sheltermanager.com/service?account=kburt&method=online_form_html&formid=36
Please note that we do not operate on a first in, first served basis and we do have certain criteria for young puppies, we particularly will be looking for homes that offer day-time company (max 4 hours home alone) & will be keen on enrolling in puppy school. You will need to provide your supporting document (home ownership or rental permission) and proof of your current dogs vaccinations (if you have a current dog) within 48-hours of your application to be considered.