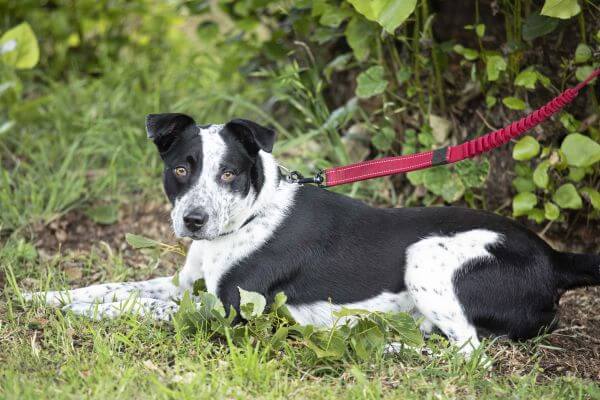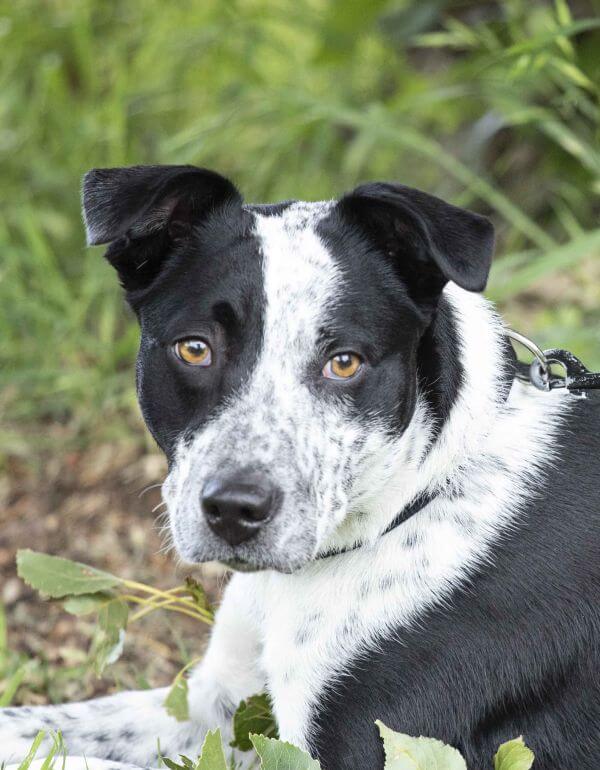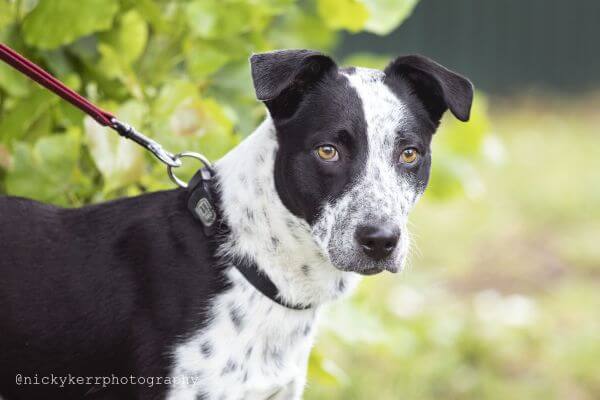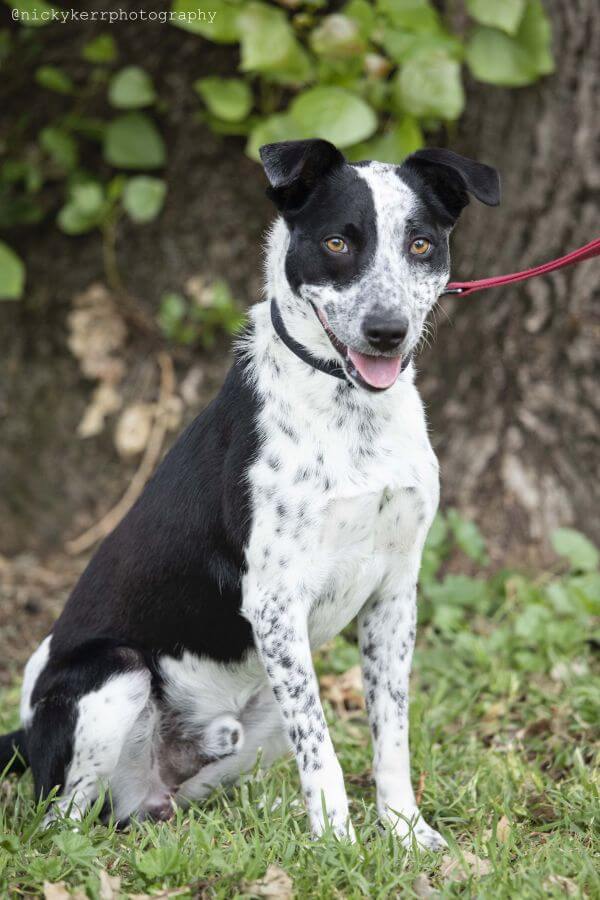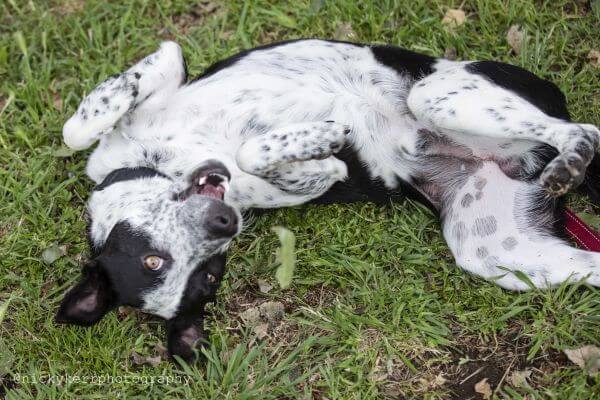 More about River
**UPDATE** River is on trial with a new family
Rescued from the Christchurch City Pound 11/12/19
River is a happy, bouncy pup who just loves human attention. He is very affectionate, super-cuddly, loves to play and is calm in his kennel at bedtime.
As with all new arrivals, River is still moving through our assessment process as he settles into the routines at the adoption centre. We have not socialised him with any of our dogs yet as he is still recovering from his spay but we were told he mixed well with female dogs while he was there.
He is a smart boy, very eager to please and food focused which is an excellent combination for training.   He will blossom in a home where he will get plenty of mental stimulation and exercise and like all young dogs, he needs loving owners who are fully committed and have the time to continue his socialisation and training.
9 months old