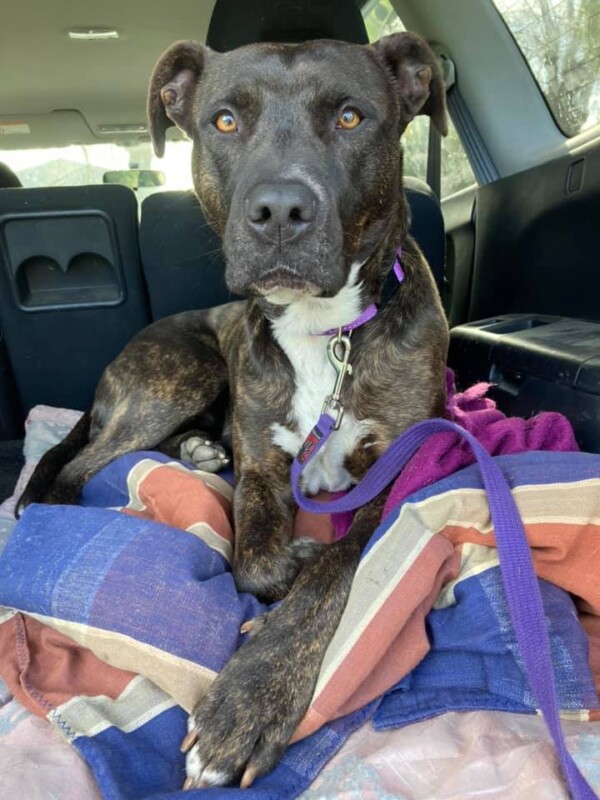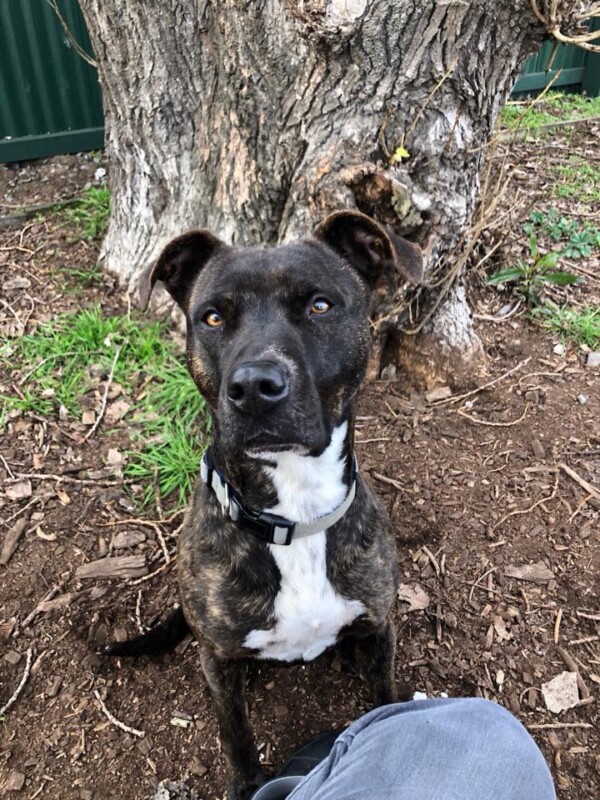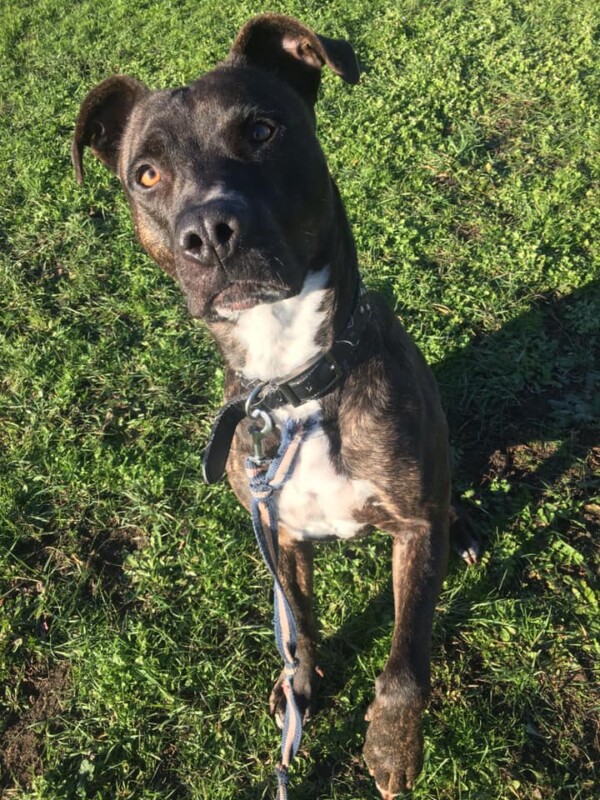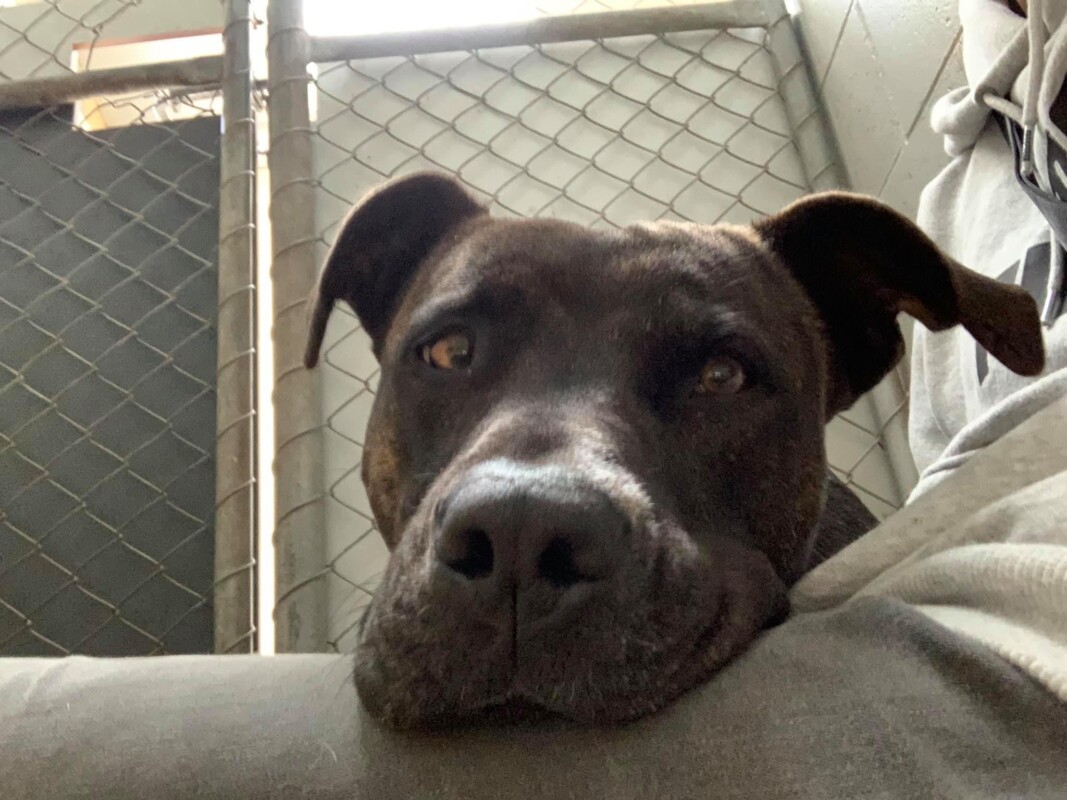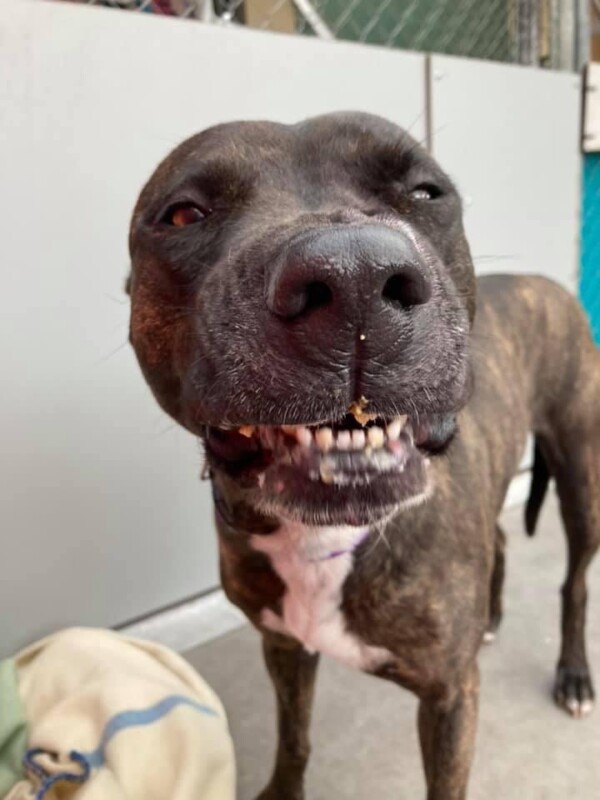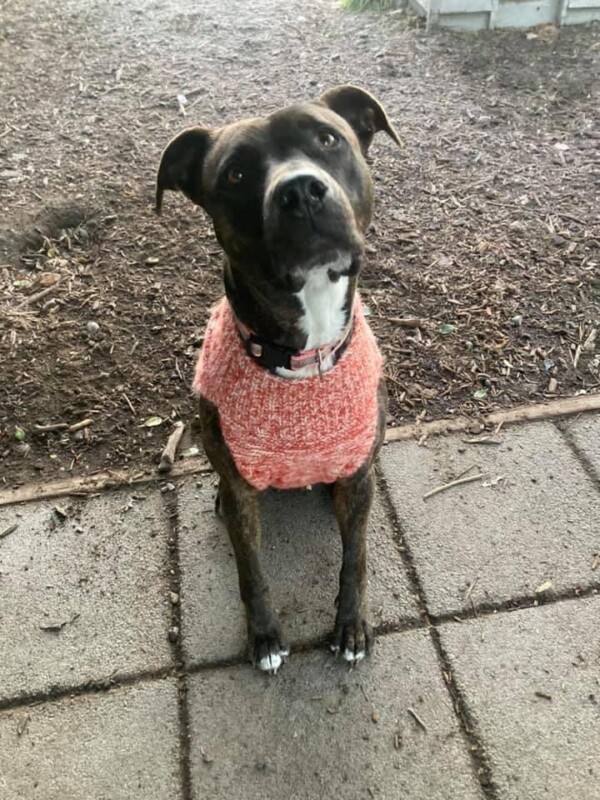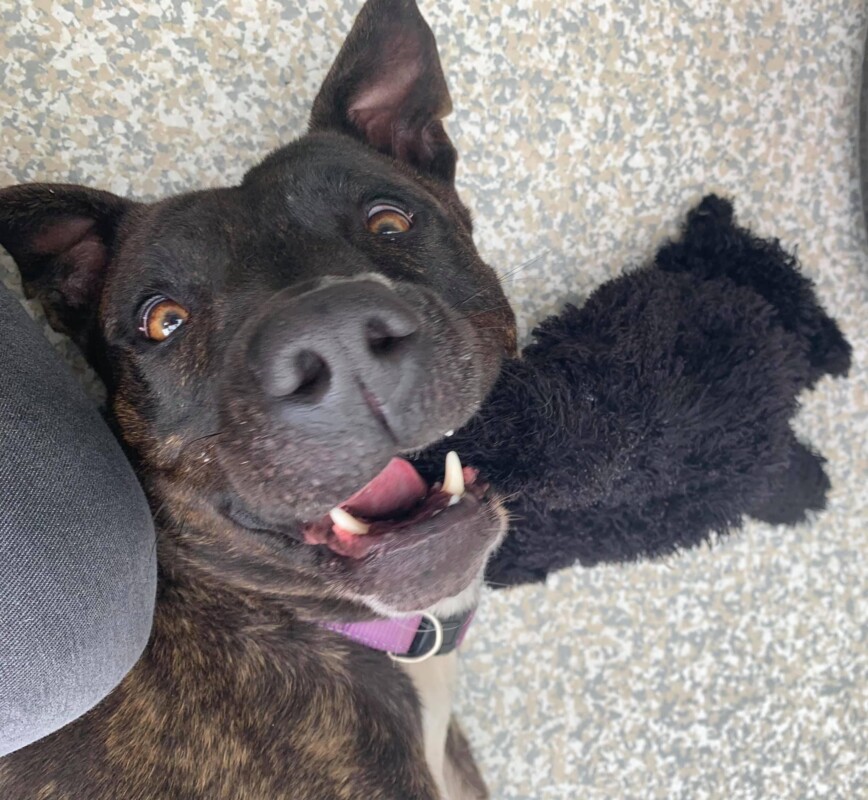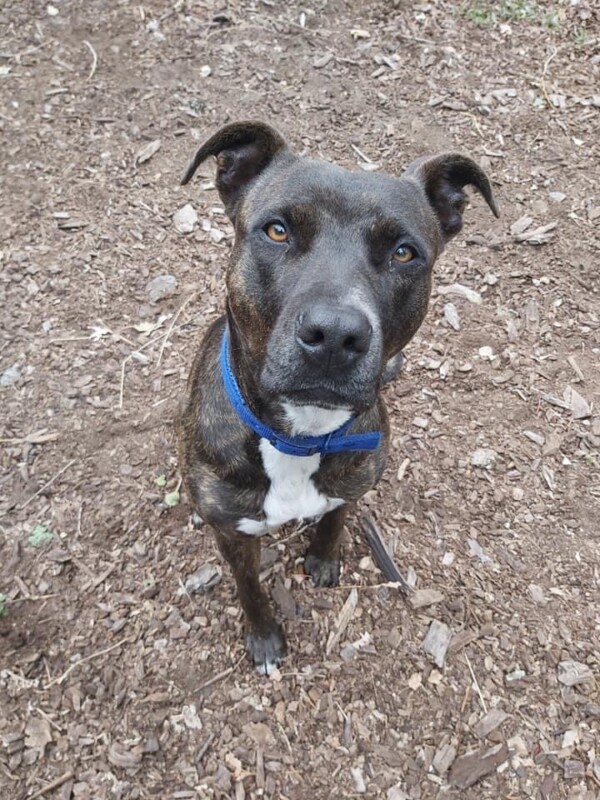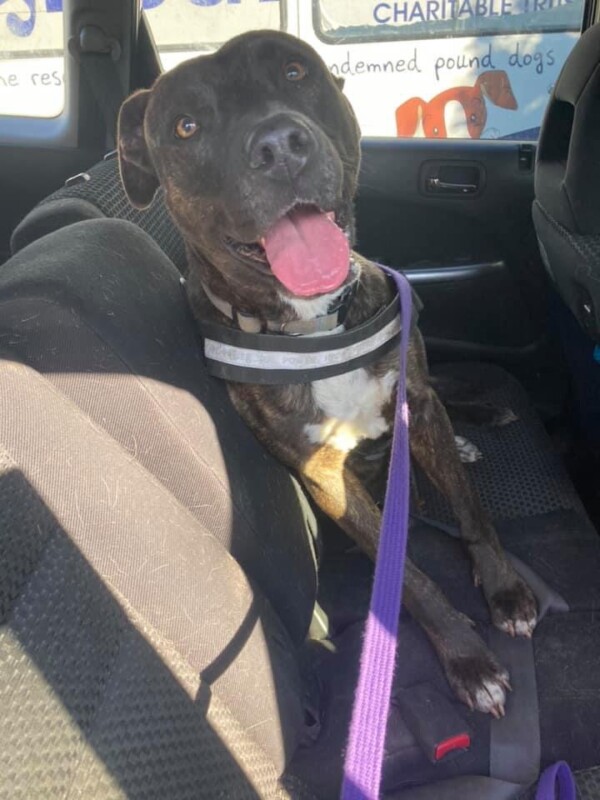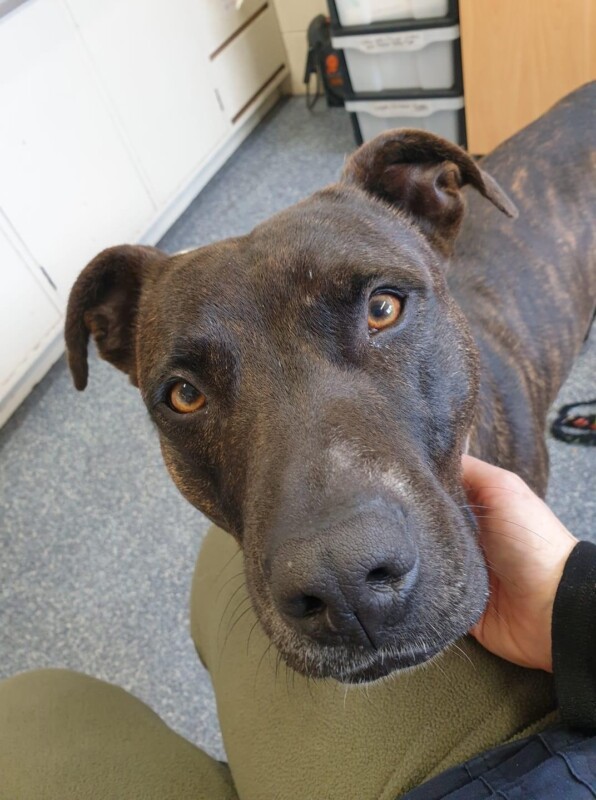 More about Rogue
Update 22/10: Applications for Rogue have closed as she is on a month's trial with her new family.
Rogue is a stunning 4-year-old Staffy cross rescued from Christchurch City Council Shelter.
Rogue is an absolute sweetheart, who craves human attention and just wants the warm, comforts of a home. She has just hit her one-year shelter anniversary with us, and we are struggling to understand why she is still here with us. Although wary of new people, she warms up very quickly and it is not long until she's nuzzling into you for a cuddle.
Rogue is a star out in the community. She enjoys her snuffle walks and going out on adventures. She has a special talent of being able to catch mice in long grass so she would for sure keep the rodents away for you. She can be unsure of people she does not know so it is important that she is introduced properly, and things are taken slowly.
Rogue would do well in a home with dog savvy kids, but she does require a cat free home due to her high prey drive. A second dog could work if it is the right match, as she can be full on and likes to pin the boys and lick them all over! She cannot be left unattended with any soft toys or blankets as she shreds them.
So far, Rogue has mixed successfully with several male dogs here at the Adoption Centre and has interacted with some 10-week-old puppies nicely. She is strong on lead and eager to approach other dogs and has a rough and full-on playstyle.
If you think you can offer Rogue the forever home she has been waiting patiently for, please fill in this adoption application.