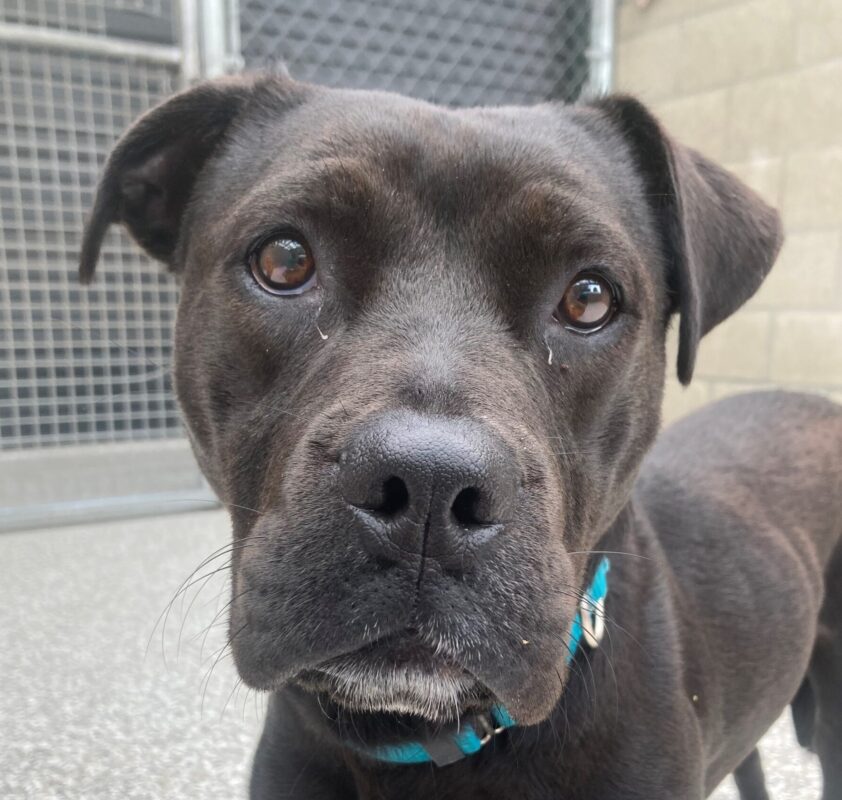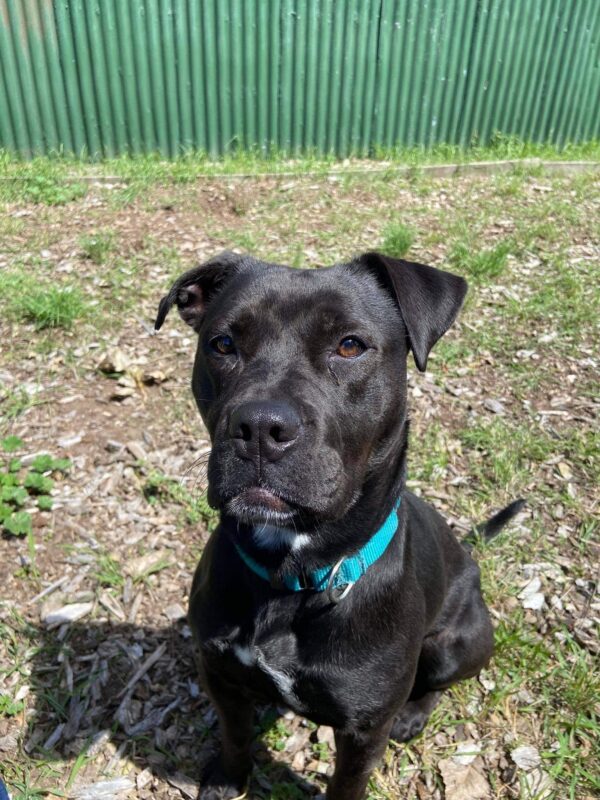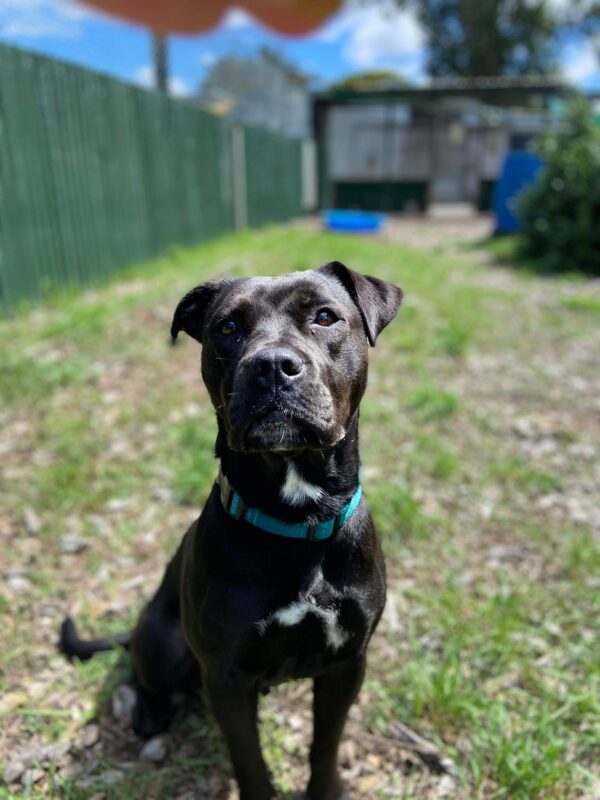 More about Spirit
Update 18/3: Applications for Spirit are closed as she is on a one-month trial adoption.
Spirit is a stunning 1.5-year-old Staffy cross rescued from Ashburton District Council Shelter. She is an absolute darling, who displays a unbelievable amount of affection toward people she knows. Upon coming into our care, Spirit has began to come out of her shell and relax, and realize that she can trust us to keep her safe. However, she is still incredibly fearful in certain situations and with new people so she will need an understanding, new family.
Spirit is beautifully natured, but terrified of the outside world. Anything that is foreign to her is really scary, which included moving around the shelter and getting out of the van when she first arrived. She is now a big brave girl who will go for a walk in our back paddock, but will stick very close to you. She will need time to settle, and adjust to her surroundings. We have not yet taken her out into the community as we are waiting on her to get her final vaccination next week, but it is very likely that she will be fearful and need someone who is patient and does not push her.
Spirit has not yet been mixed with any dogs here at the shelter, other than the dog we believe came from the same property as her. These two females came to us on the same day, and Spirit loves to play with her & jump over her. She is non-reactive when passing other dogs, and often wants to greet them with a wagging tail so we believe she would be suitable living with a second dog. She has not yet been cat-tested.
Spirit needs a kind-hearted, and patient owner who will go at her pace and help her gain confidence in both the big wide world, and daily situations. She is incredibly sweet and wants to please. We are looking for someone who will take the time getting to know her, and understand that she needs a quiet, safe sanctuary to flourish in. We recommend dog-savvy, older children who will give her both the space, and the love that she wants & deserves, when she needs it. She is a VERY special girl and has so much potential, if given the time by someone.
If you think you can offer Spirit her special oasis and plenty of love, please complete our adoption application 
Last updated: 16/2/22