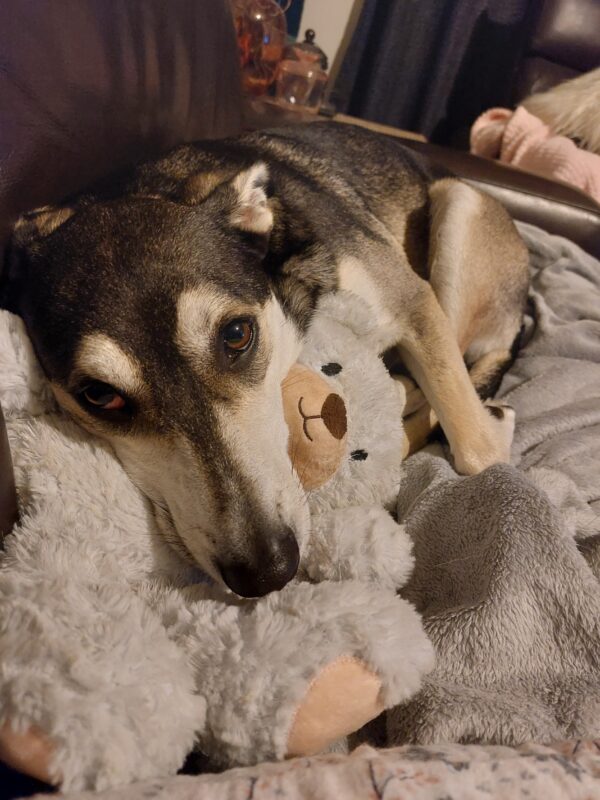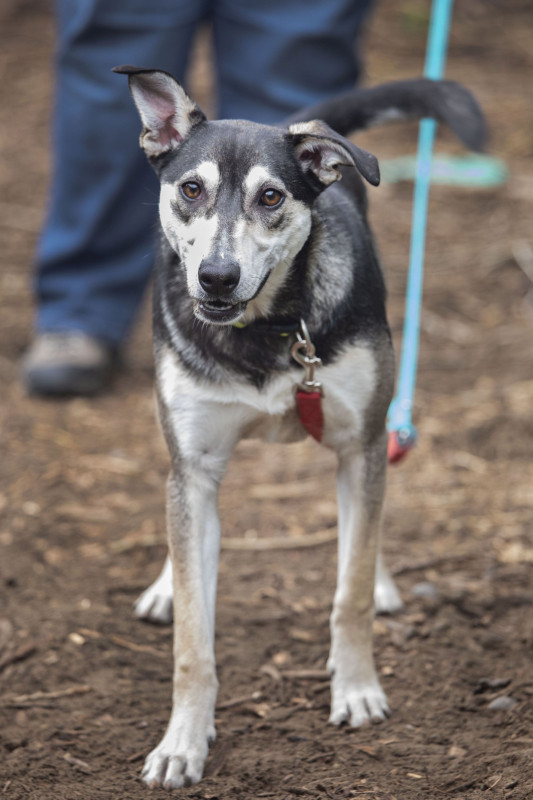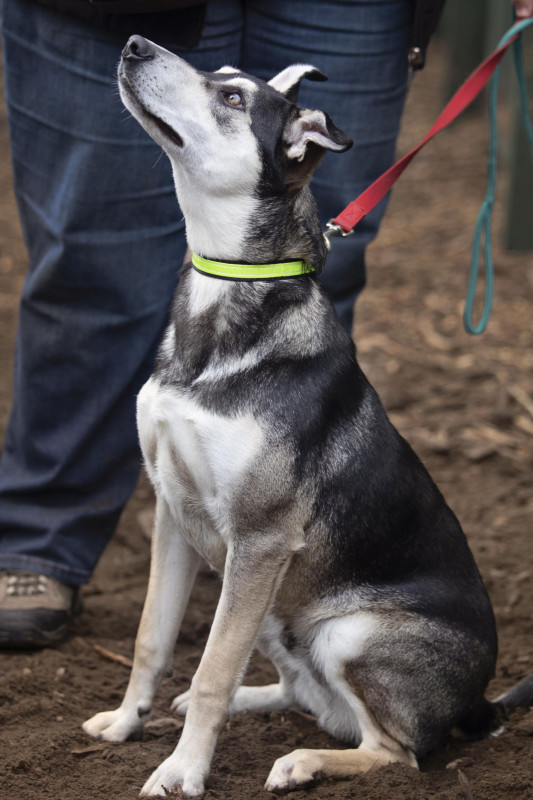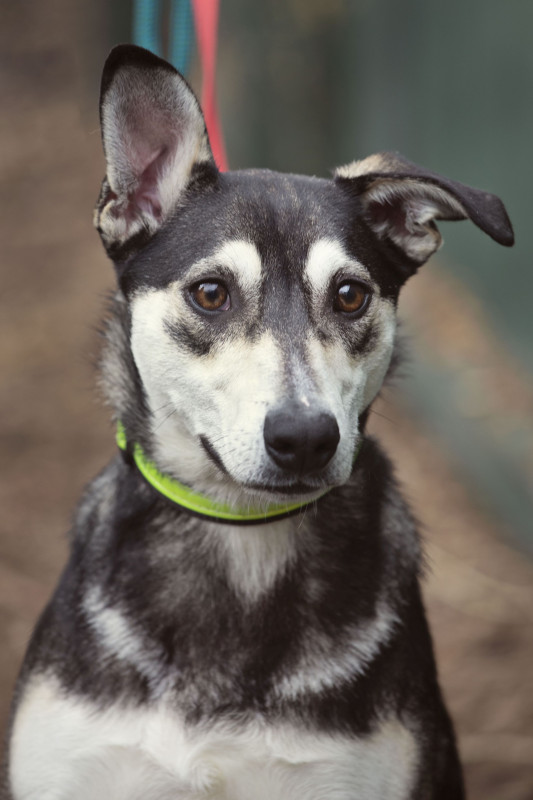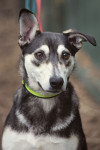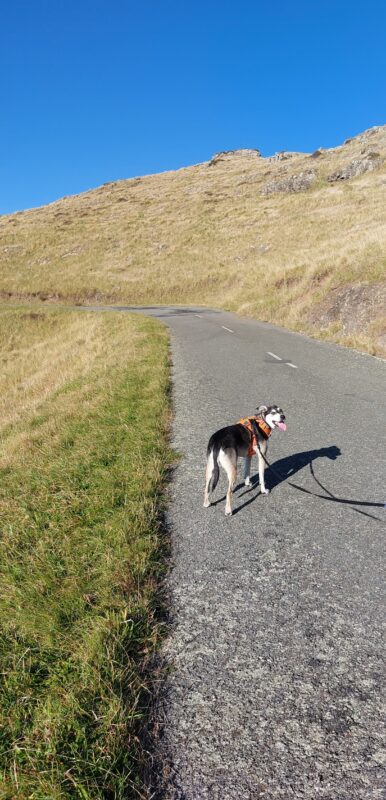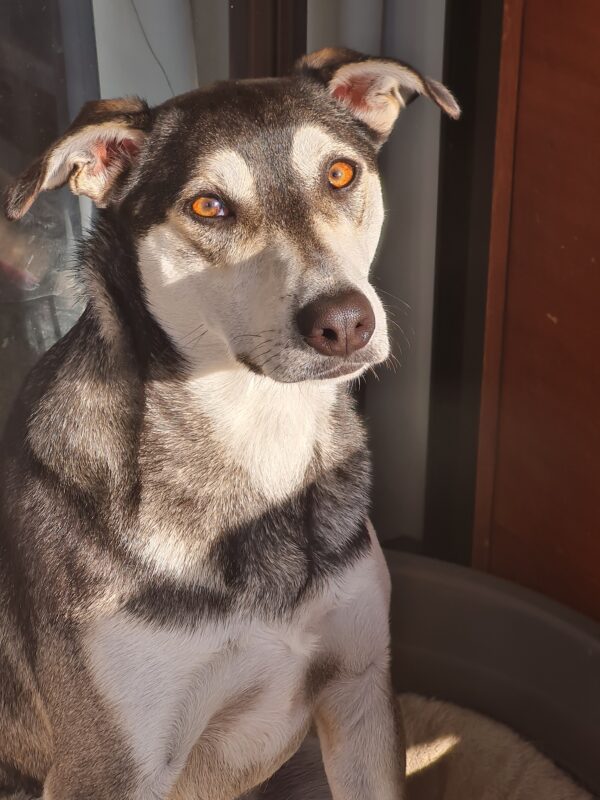 More about Stevie
Update 30/6/22 Stevie is now on a month's trial with a family.
Stevie is a stunning 2.5-year-old male Husky/Whippet mix who we rescued from Ashburton District Shelter in July 2020. Stevie was adopted from us and was living a comfortable life, but has unfortunately returned to us due to a marriage separation. He is a pocket-rocket of fun, and we would love to find him his new forever.
Stevie is an enthusiastic and charming boy who adores human attention. He can be a little bit of a pogo-stick so we are working on him having all four paws on the ground for interactions. Stevie has spent time living with an 11-year-old child and was fantastic; he is very good with people in general. He is well house-trained and knows a few basic cues (sit, down, wait) but definitely needs some work on his recall. Stevie is an opportunist in terms of open-doors and gates if he is given the opportunity, so this will need to be taken into account in his new home. Stevie does typically bark at sounds/movements around the property or over the fence only IF he can't see what it is – but he settles once he realizes.
Stevie is a dog-social boy, and although he can be a little boisterous at times, he is generally respectful of other dog's signals. We believe he could definitely be a second-dog in a home given it is a good match. He would be suitable in a home with dog-savvy children, but would not be suitable in a home with cats as he likes to chase them.
We are looking for a lovely family home that can offer Stevie the love and consistency he needs. He will benefit from on-going training as he is a smart wee cookie. If you think you can offer Stevie his next forever, please complete an adoption application.