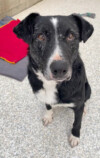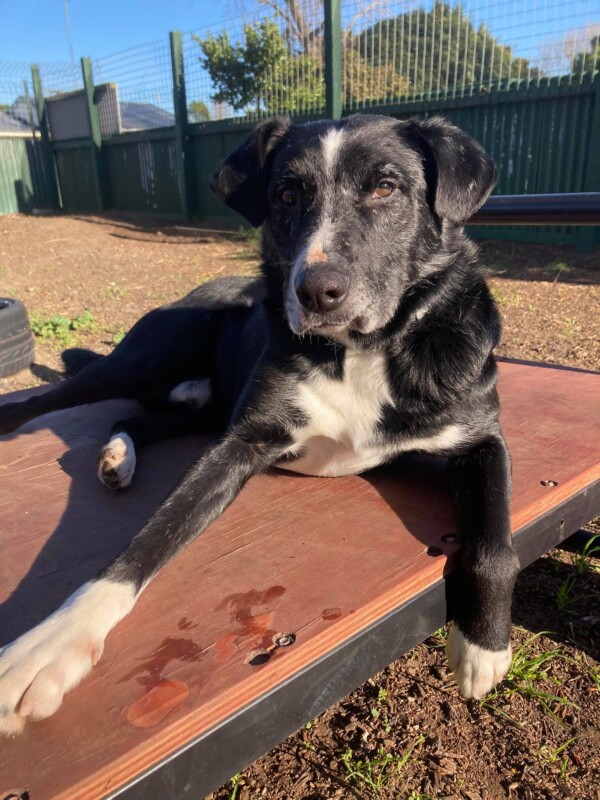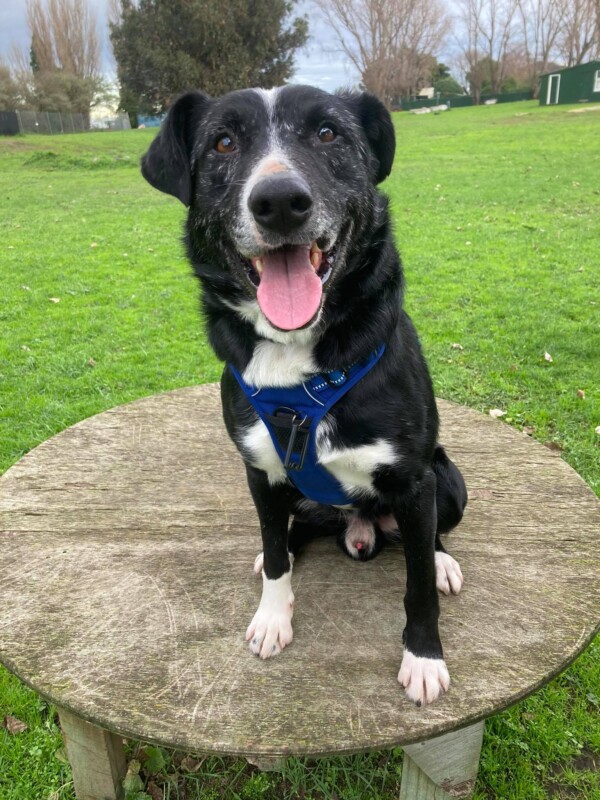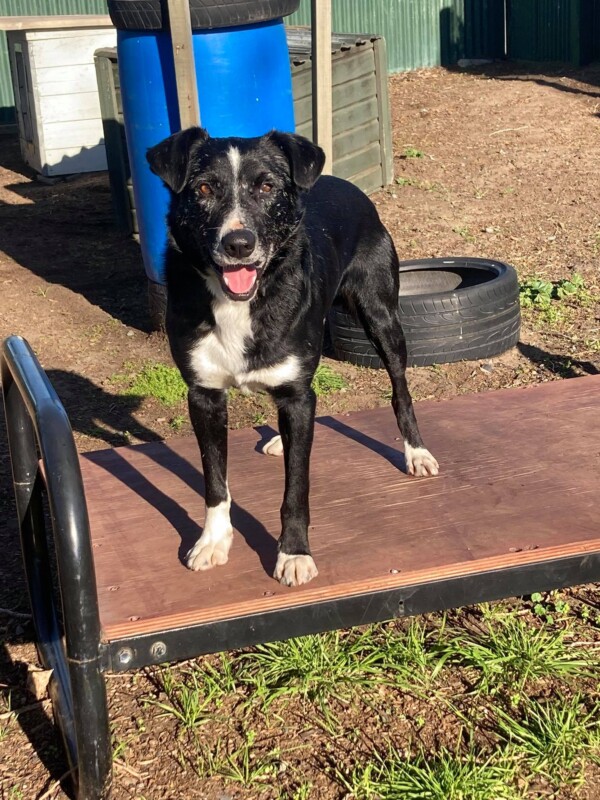 More about Tama
Update 23/7/21 Tama is now on his months trial with a new family. 
Tama is a handsome 7-year-old Heading dog/Collie cross rescued from Christchurch City Council Shelter.
Tama is a bright, intelligent dog who is attentive and eager to learn. Although he does not engage in toy play at all, he is very treat focused and keen on training. He has amazing recall and is always 'checking in' with his handler. He adores human company and will snuggle into you if you sit with him, but also is happy to come out walking and on adventures with you. This dog would be the best adventure buddy! He is a sweet boy with loads of potential.
Tama does well out in the community and is non-reactive to people, other dogs, and traffic. He is a very easy-going dog that is clean, housetrained and used to sleeping inside. He has done sheep work previously at one point, so he can display some herding behaviour at times such as sitting at your feet and trying to guide you by shuffling in front of you, but this is not uncommon with our working breeds. He would benefit from mental stimulation just as much as physical exercise.
So far Tama has met one neutered male here at Dogwatch, and he displayed lovely social manners. We know that he met two female dogs while at the city council shelter and enjoyed running round with them.
Tama would do well in a home either with short periods alone, or with a second dog as he has always either been around people or with other dogs. He would do best in a cat-free home and would do okay with dog-savvy kids. He has previously given some ponies some hard yakka so we would recommend no savvy horse people!