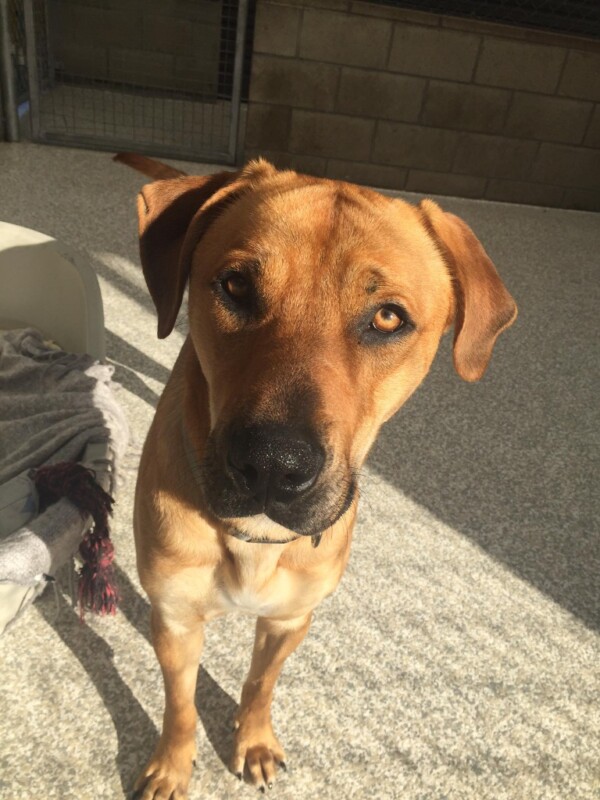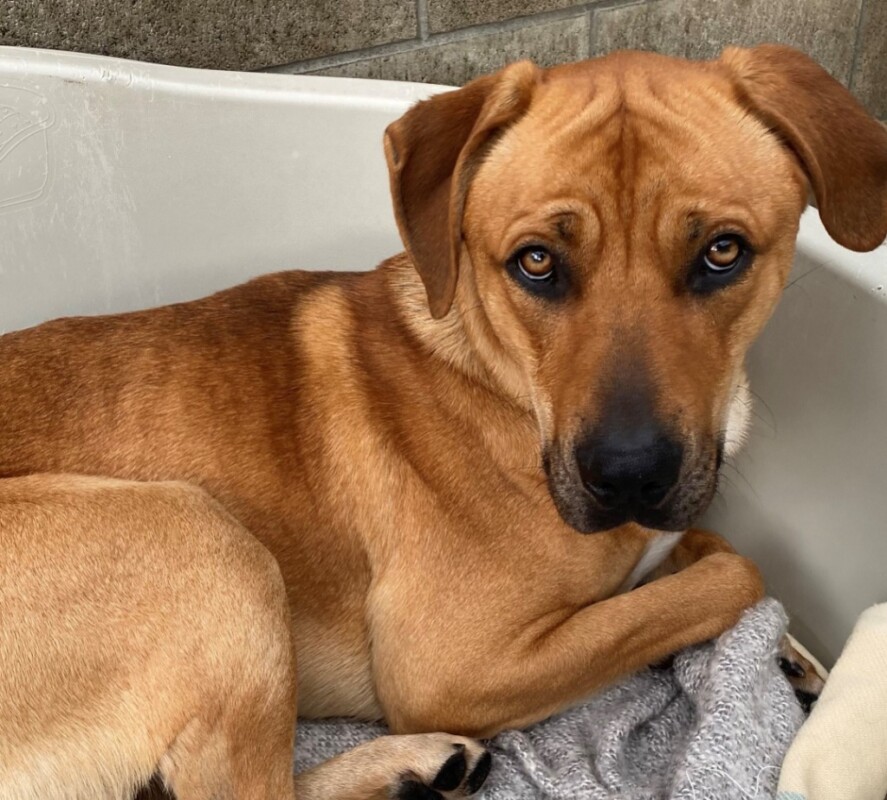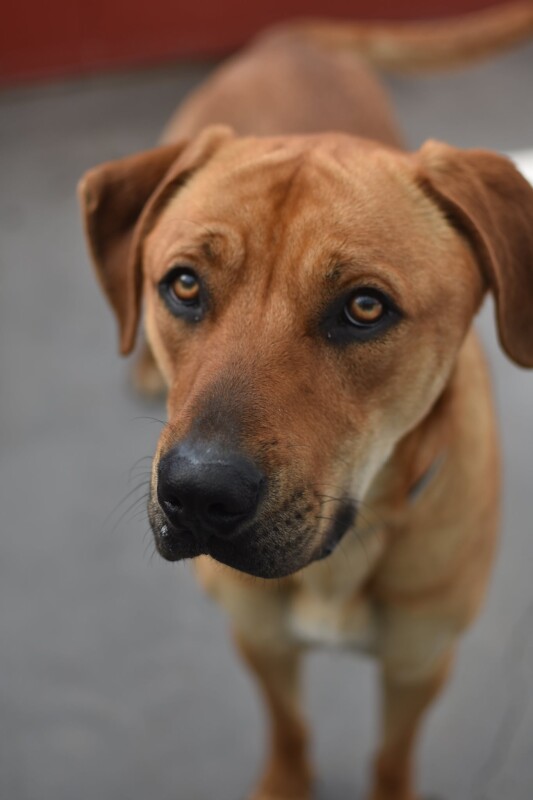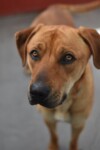 More about Ted
Update 7/10/21: Applications for Ted have now closed as he is out on a month's trial with his new family.
Ted is a beautiful 1.5-year-old Ridgeback/Mastiff cross rescued from Christchurch City Council Shelter.
Ted is known as our very own 'gentle giant' here at Dogwatch. He is a huge softie once he knows you and wants nothing more than to be sitting right on top of you. He is unsure of people he does not know, so consensual pats and taking things slow is important. He can initially be stand-offish but is great with people once he has been introduced to them. It is important he is not pushed too far and too fast.
In between cuddles, Ted enjoys engaging with toys and will happily bring you his tug toy or ball to try and initiate this with you. He is clean in his kennel overnight, and he walks well on the lead, unless he wants to greet another dog who he 'woofs' at.
So far Ted has been mixed here at the shelter with a 1y/o desexed female, and a 6y/o neutered male. He is very happy in the presence of another dog but can be vocal and full-on initially. Being a young lad, he also fails to read signals from other dogs sometimes so needs guidance from his handler when he is becoming too much. We do not know how he is with cats, but he has been reported to chase small birds.
Ted would do well in a home that is calm and not too overwhelming. He would benefit from ongoing training, and he needs an owner who will understand his demeanor and need for slow interactions. Dog savvy children who understand canine body language would be okay, and a second dog could work with management. Ted has the potential to jump 6ft fences so suitable containment is required.
If you think you could offer Ted the loving, calm home he deserves, please fill in this online Application form.