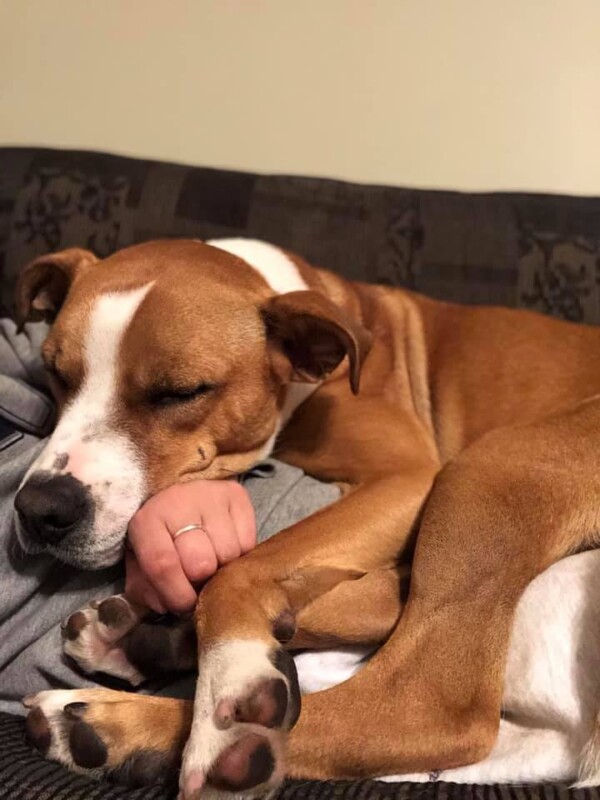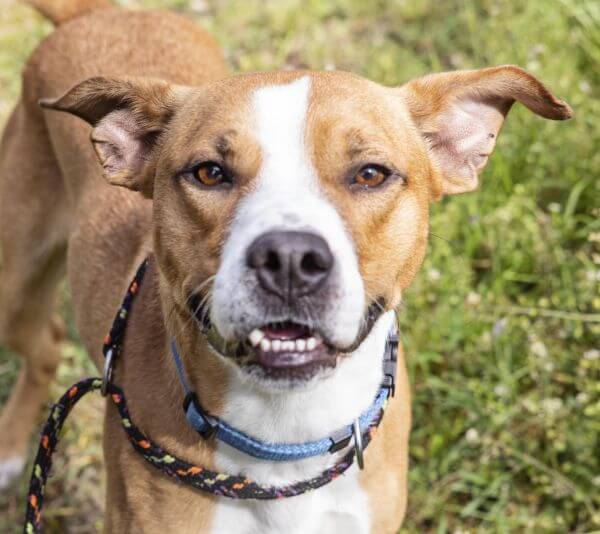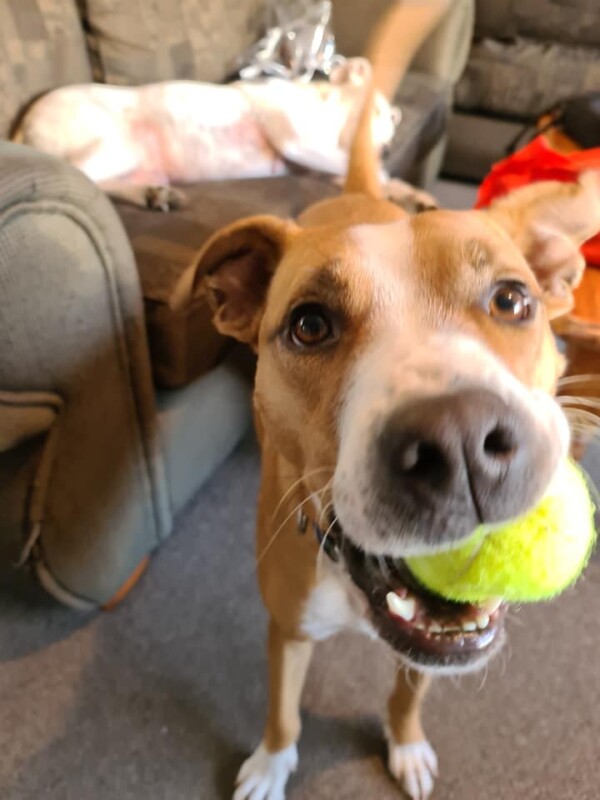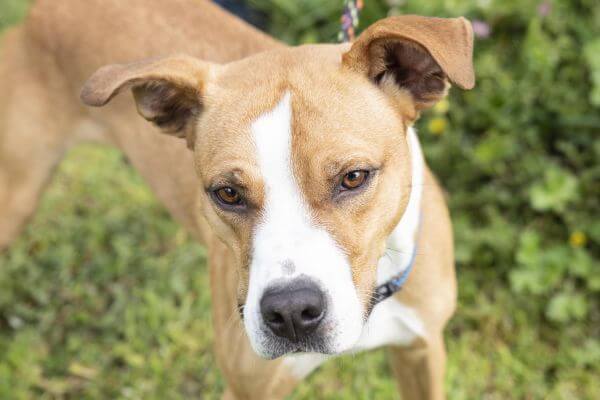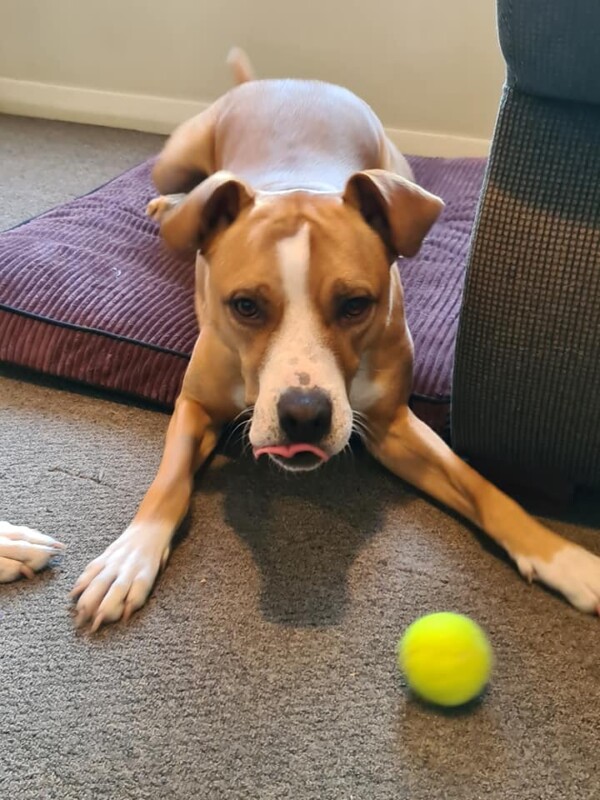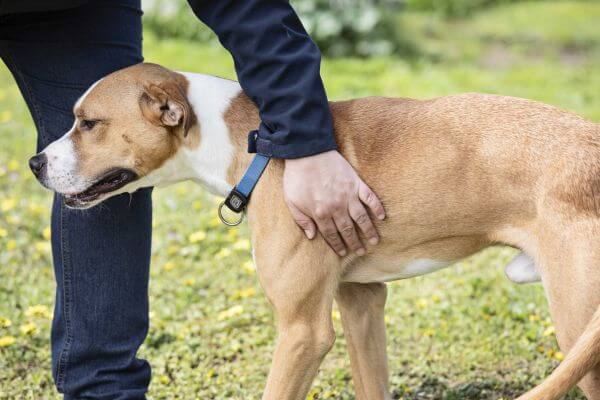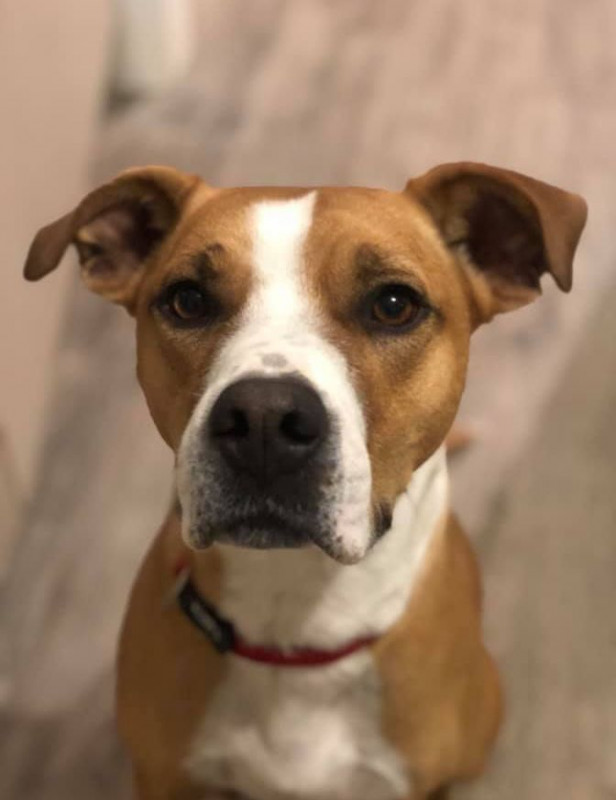 More about Tucker
**UPDATE** Tucker is currently on trial with a new owner
Tucker is a real character who can be fearful and is very unsure about the world. All new situations, noises, shadows and people are scary and intimidating and he barks to make it all go away. But once he knows you and you have earned his trust, his loving nature takes over and he quickly morphs into a lovely, smoochy boy who thinks he is a lap dog and would do anything for that belly scratch.
Tucker is currently in foster care and doing well in a home environment.  He is crate and house trained and travels well in the car. He mixes well with most dogs after sensible introduction.
He is a very talented escape artist when he is left on his own and decides he would rather be with you.  He is a major HOUDINI and can jump, climb and squish himself through impressively small spaces so he will need to be left inside or have completely enclosed containment when left alone.  (Note: chaining or tying-up is NOT an option for containment for any Dogwatch dog).
We are looking for a loving owner who can provide a calm quiet home and who will allow him to explore the world at his own pace without setting him up to fail.  If you are in a hurry to adopt a dog then Tucker is not the dog for you.  He will need extra bonding time and a slow transition into a new home.
NOTE: As Tucker is not at the adoption centre, he is available to meet by appointment only.  If you think he may be the right fit for your family and lifestyle and would like to be considered to adopt him please fill in and submit this online Application Form