Tucker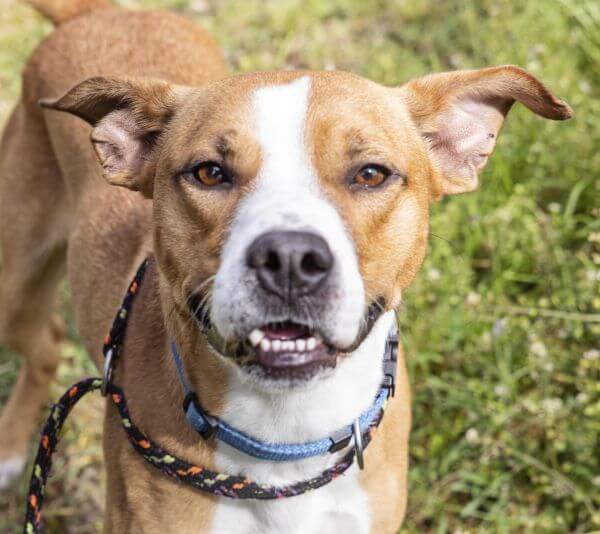 **UPDATE** Tucker is on trail with a new family
Rescued from the Christchurch City Pound 04/10/19
Tucker is a real character!  A little shy when meeting new people but then quickly morphs into a lovely, smoochy boy when he gets to know you.  He adores hanging out in the office at the adoption centre and loves nothing more than to lay at your feet while you are on the computer – he will flourish in a home with daytime company.
Tucker is smart and social and a very talented escape artist when he is left on his own and decides he would rather be with you.  He is a major HOUDINI and can jump, climb and squish himself through impressively small spaces so he will need to be left inside or have completely enclosed containment when left alone.  (Note: chaining or tying-up is NOT an option for containment for any Dogwatch dog).
Tucker mixes well with most dogs after sensible introduction.
NOTE:  Tucker is currently in foster care and doing well in a home environment.  As he is not at the adoption centre, he is available to meet by appointment only.  If you would like more information about Tucker please give us a call during our opening hours
1 year old